One of the best things about welcoming a new season is getting to see the new fashions and maybe indulging in a new outfit or two. But, as much as we want it, we can't all afford to buy an entirely new wardrobe every time the season changes, *sad face*. Fortunately, there are several ways to update your look without paying designer prices.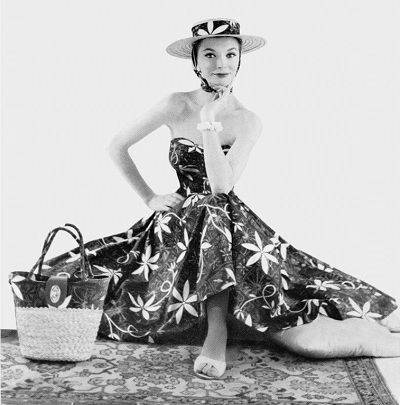 Thrift Shopping – It's all very well setting yourself a fashion budget and promising you'll stick to it, but you can't always ignore the call of that tempting summer dress that would be just perfect for that upcoming event you're attending next week. Luckily, you can give in to temptation for a bargain if you shop exclusively in thrift shops. If you want something of a higher quality, go to shops in upscale neighbourhoods and get something absolutely stunning for a fraction of its high street cost. If you've found an item you love, but it's too big for you, buy a matching belt to take it in a bit, or work your own magic on it if you're handy with a needle. Don't be disheartened if you don't find anything in the first shop you visit. Sometimes you have to dig deep to find buried treasure.
Clothes Swap – Of course, why spend money at all if you have friends who are about the same dress size as you. Chances are you're not the only one who can't afford to spend money on new clothes this season, so the best solution is to get a group of friends together and organise a clothes swap. Perhaps there's a shirt or dress of theirs that you've always admired that they don't want anymore. Maybe you have something that no longer fits you that would suit them perfectly. The more friends you invite, the more options you'll have. It's also a fun way to spend a day together.
Invest In The Basics – Some high street stores have a 'basic' line, which includes shirts, skirts, and trousers that have no enhanced designs or patterns. These are cheaper than items with patterns or creative designs, but the upside is that these are often updated along with the rest of their seasonal lines. With the right combination of shoes, bag and belt, even the most basic outfit can be transformed into a fashion statement.
Get Creative – If you're good at sewing and you have a creative flair, you can just update your existing wardrobe by customising it. If you have items of clothing that you still love, but are a bit worn out, simply repair the holes and wear them again with pride. However, if you have perfectly good items that just don't match your tastes anymore, you can use your sewing skills to transform the item into something you'd be proud to wear again.
Check The Back Of The Wardrobe –Buried deep in the back of your closet are incredible items that you love but you haven't worn in years. Get looking, you'll be amazed at what you had forgotten about!