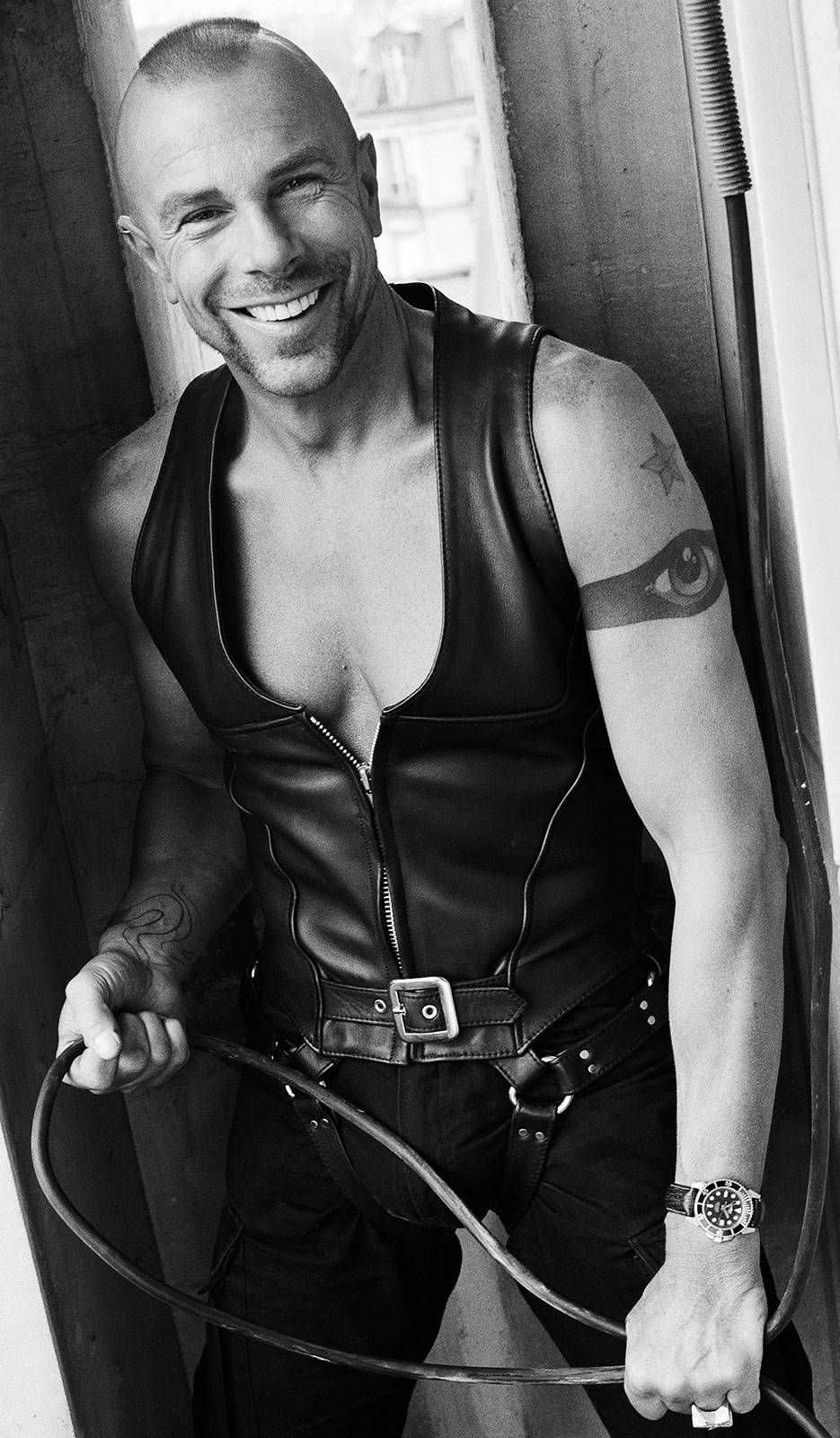 When a creative icon passes away, we all lose something. No more will we get the privilege of seeing exciting new work, no more ideas will form in their wonderful minds. The world of fashion and its followers are all a little worse off now that genius Designer, Manfred Thierry Mugler has died at the age of 73, on January 23rd, 2022. Famed for his architectural, sculpted designs, his fetishistic leanings and his unapologetic exaggerations of the female form; Mugler goes down in history as a legend in his own lifetime. A pioneer of provocative, ground breaking collections, he leaves a legacy which will never stop influencing future generations. Here's some of Mugler's work which captured mine and many peoples hearts.
Gold Leather Suit, A/W 1979
Futuristic and sexy as all heck, this insanely cool leather suit was strides ahead of its many copycat leather tailorings of the 1980's.
---
Peekaboo Cut-Out Dress A/W 1995
Always one to push the boundaries of cheekiness, this bum-baring evening dress is full on flirtation. Elegant and sophisticated, until you turn around and boom!…bum is out! I adore this fun filled take on fashion.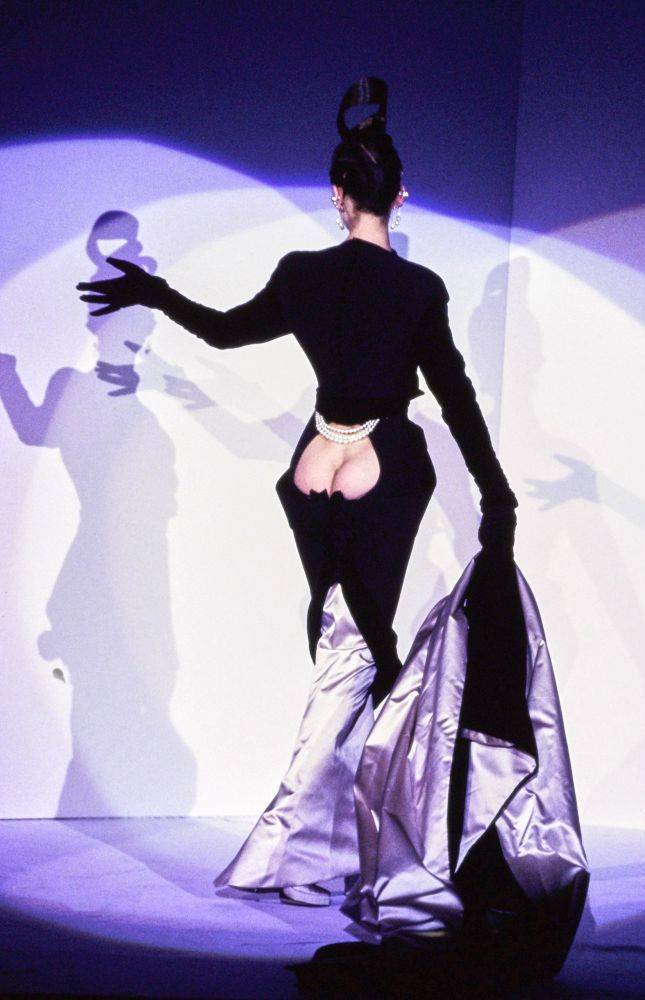 ---
Motorcycle Corset, 1992
Later reincarnated for Beyoncè on her 2009 'I Am' tour, this corset is possibly Mugler's most legendary and well known design. Created for George Michael's infamous 'Too Funky' video.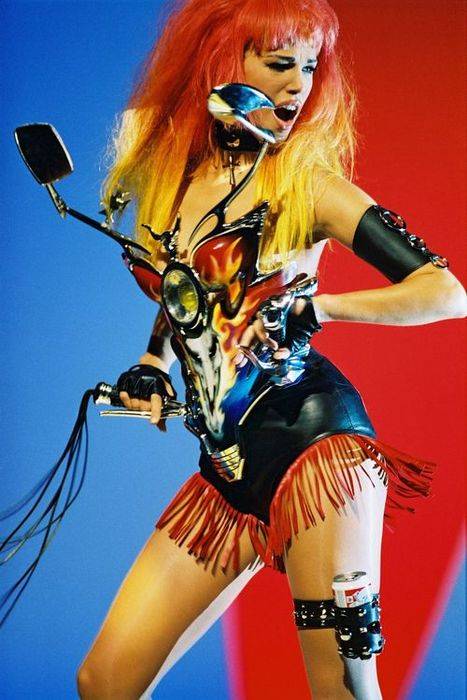 ---
Venus Gown, 1995
A sensational show stopper of a dress, and a typical celebration of womanhood by Mugler. More recently worn by Cardi B on the red carpet.
---
Wet Dress, 2019
Mugler came out of retirement to create this mouth watering optical illusion of a dress, for Kim Kardashian to wear to the Met Gala. She does wear it better than anyone else I could imagine.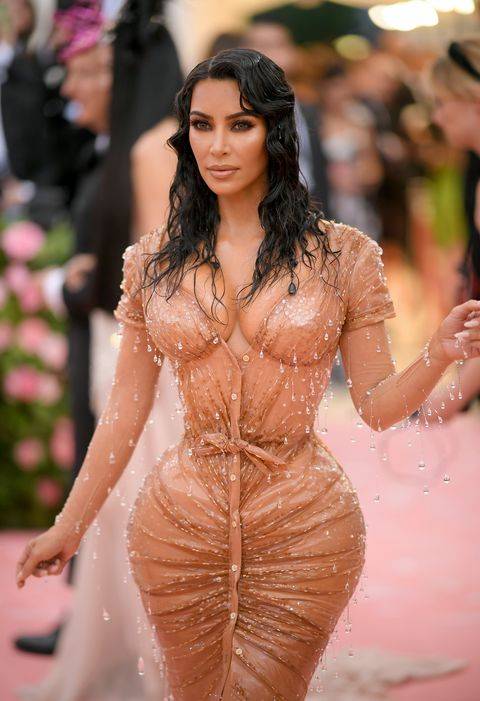 ---
Haute Couture at Cirque d'Hiver, 1995
Mugler loved to blur the line between fantasy and reality and his penchant for sci-fi was always evident. This collection marked the 20th anniversary of his brand and was staged in his usual theatrical way, at Cirque d'Hiver in Paris. The metallic robotic cat suit with perspex breast windows went down in history as a look which lingers on fashions radar.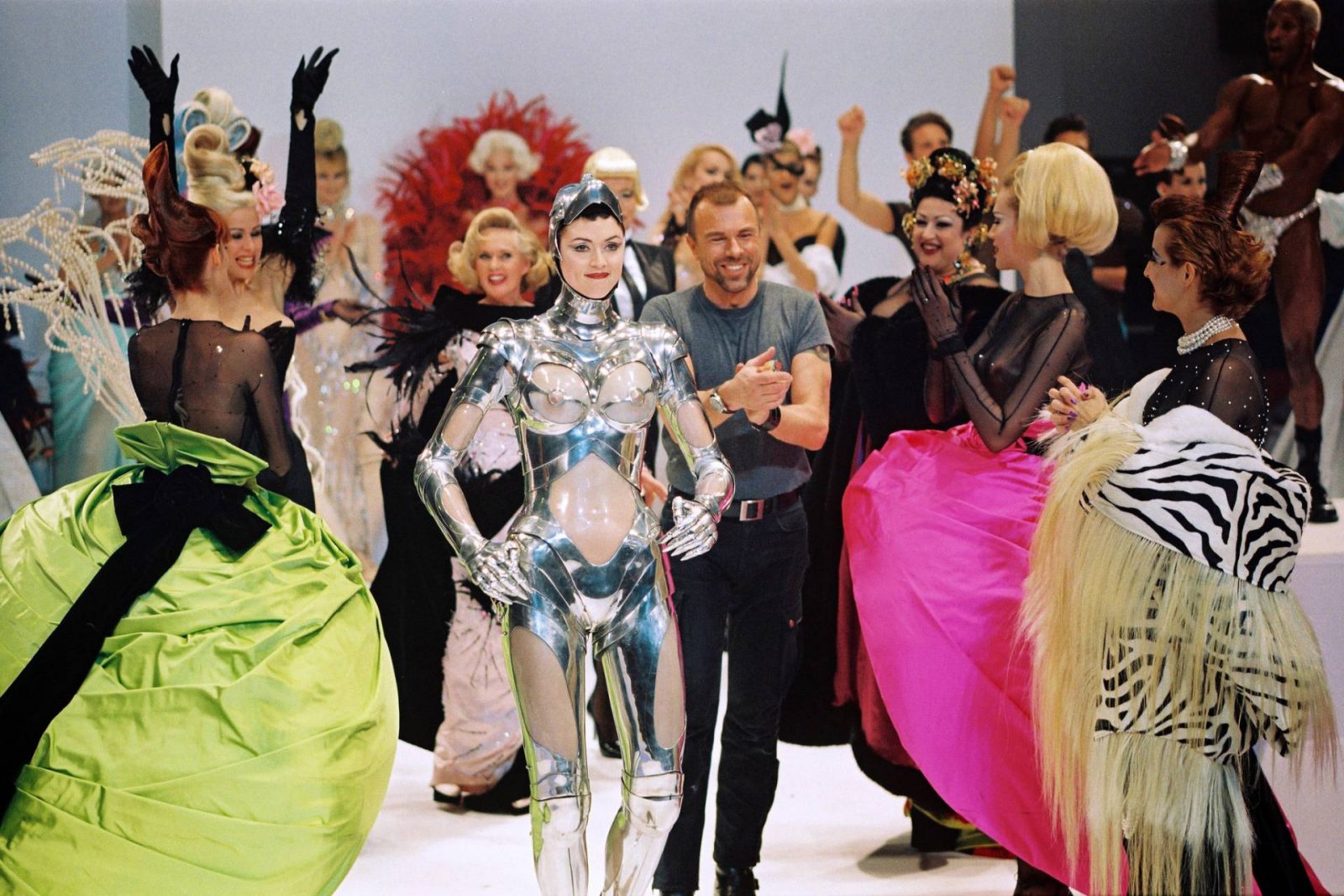 ---
David Bowie, 1970's
Confronting gender norms has been around for decades, albeit in a less mainstream way, but Mugler was always a pioneer of this theme. His designs were beautifully worn on numerous occasions by the inimitable David Bowie.
---
Gold & White Dress, A/W 1984
As a lover of sculptural 80's dresses, and anything kitsch and bold, this dress is one which pushes ALL of my buttons, what a trailblazer Mugler was for 80's OTT party looks!
---
Sexy Cleopatra, S/S 1985
Fiercely feminine and deliberately sexualised, this is a dress which would look bang up to date at any club today. You can never have too much gold in an outfit.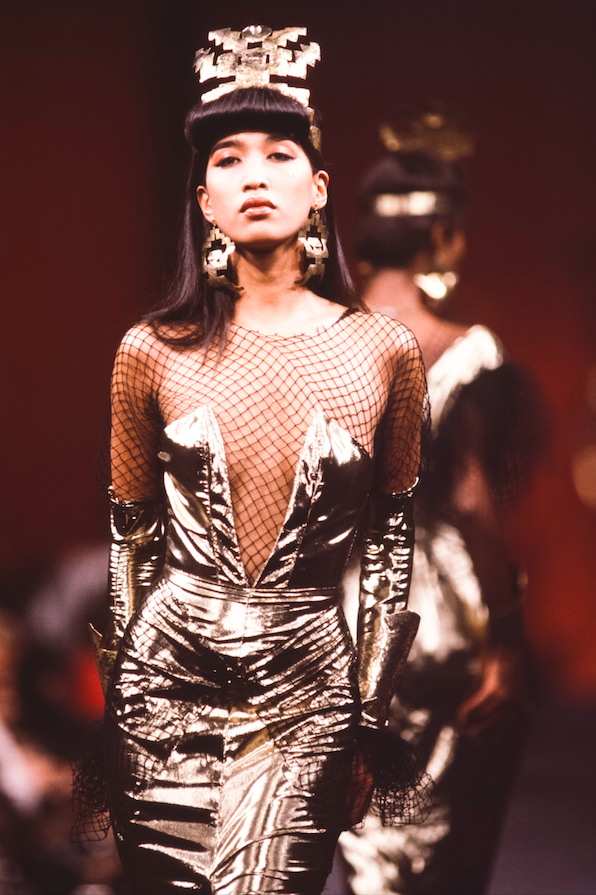 ---
Beastly Woman, A/W 1997
Stunning his audience with this somewhat inhuman look, this is a blend of bird, beast and fish, with scales of golden armour, feathers and a serpent eyed stare from the model. His most intense project, this outfit was said to have taken 24 hours a day for 6 weeks, to make. Worth it for sure. Wow.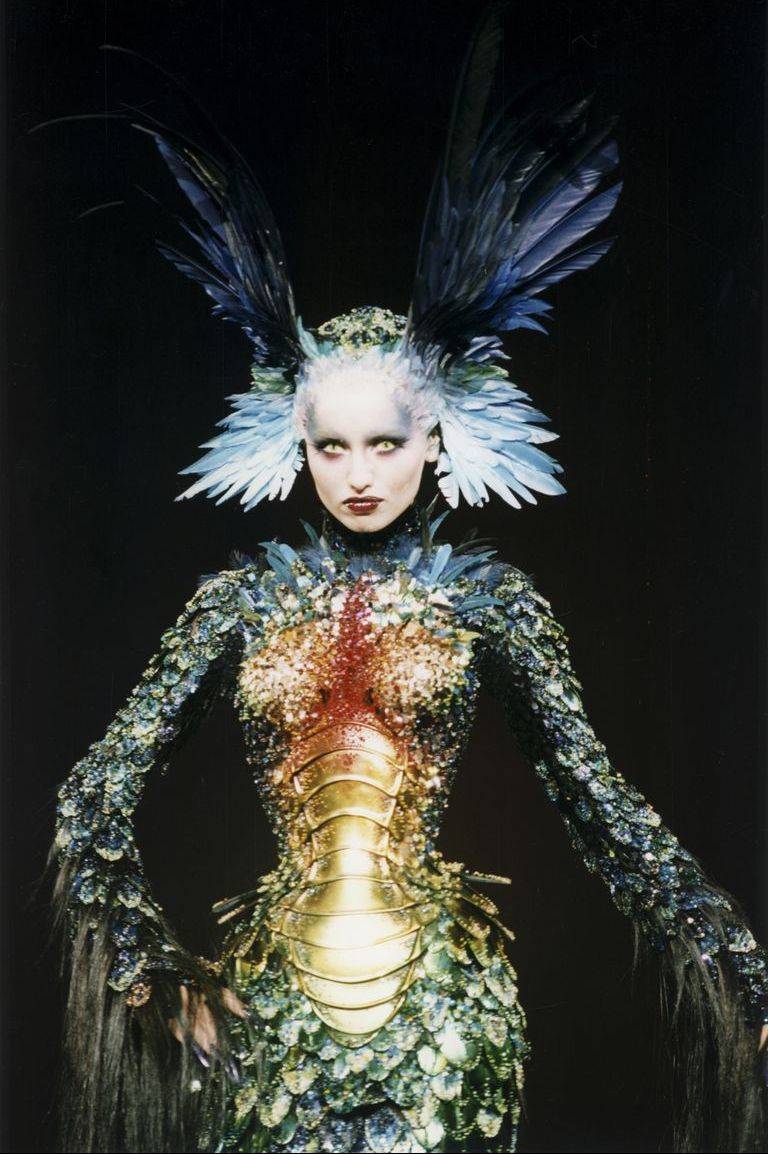 ---
We'll never see another talent as radiant and radical as Thierry Mugler, an epic loss. What do you love most about Mugler's legacy? Let me know in the comments!
If you enjoy my blog, you can always buy me a virtual cuppa here, any donations are always hugely appreciated. xx