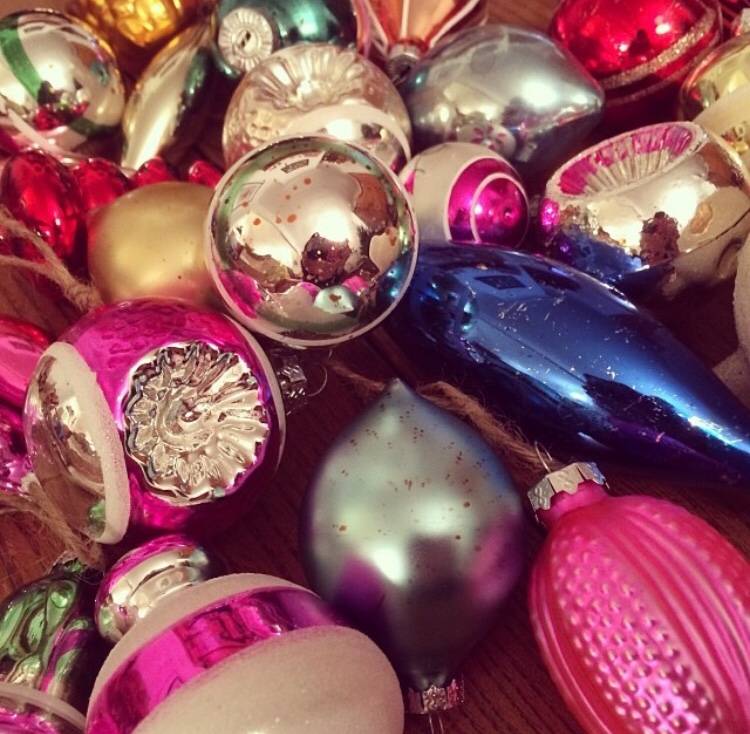 Christmas is a pretty time of the year, and one of the most fun parts of it all is without a doubt decorating your home. There are soooo many different styles you can go for during festive fun times – you could go for that classic white winter wonderland feel, keep it modern with metallic and copper, or just go all out with Quality Street coloured tinsel and fairy lights like the good old days.
If you're looking to decorate your house within the next week or so for the start of December, here are some of the things you'll wanna start thinking about.
Outside The House – The first thing anyone will see as they pass by your home during the festive season or come to visit you is the front of your home and your front garden, if you have one that is. One of the fun things about decorating your home during Christmas is being able to play with lights and make your home stand out from every other home on the street. You can pick from so many different types of lights for the outside of your home- you could go for colour changing bulbs, white icicles or even go all out and have Santa himself up on ya roof! If you have a few bushes or trees in your front garden you could also put a light net on there to make them sparkle and feel maaaagical!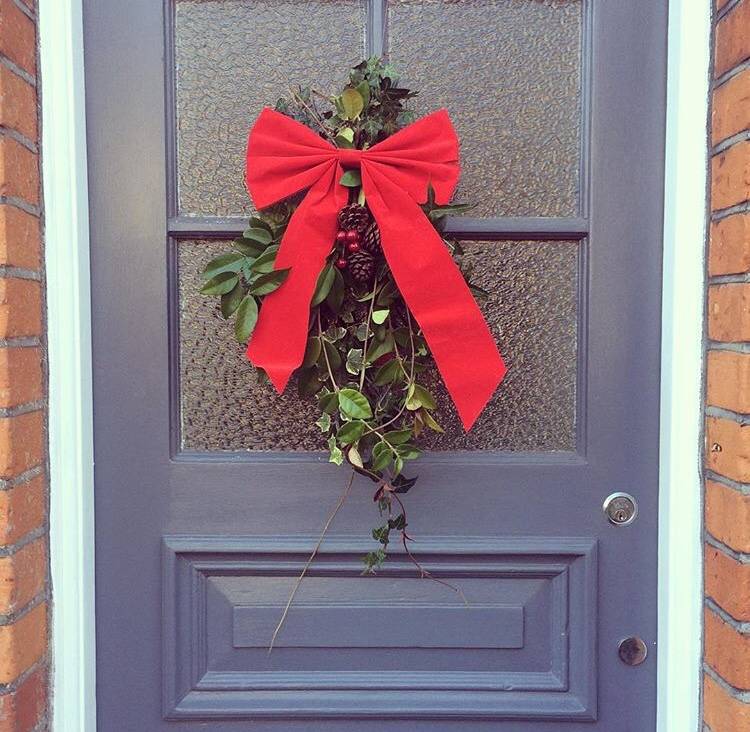 The Door- One of the most classic Christmas decorations you can get in your home in the winter is a festive wreath. You can buy a wreath from the store or if you are more crafty- make your own. All you'll need is a hoop made from wood to start you off, or I often use a bunch of greenery and make it look pretty, add seasonal decorations such as holly, berries and baubles. Wrap the garland around your wood and then use glue dots to stick on some festive baubles, pinecones and bells to make your wreath perfect to hang on the front door. If you really wanna go all out, you can wrap around some battery-operated lights to make it sparkle in the evenings.
The Hallway – Next up is your hallway. Although you and your family won't be spending the whole of your festivities stood in the hall, it's still nice to have some decoration there to really tie everything in your home together and make it all feel as festive as you can. To start off with you can have a small table by the door with a tabletop Christmas tree and some scented candles to make your home smell super festive. And then you could have a stocking hanging on the coat rack, some lights making their way into the home- and maybe some small festive ornaments. You don't need to go nuts with the hallway- it is just nice kinda cosy to have a few festive touches in there.
The Stairs – One huge part of your hallway will be the staircase, and depending on how big your home is- it could be made into a huge design feature during the winter period. The most simple way to decorate your stairs would be to wrap some lights and tinsel around the banister going all the way down the stairs. If you want to go for a more nature inspired theme, you could get a long holly garland and wrap that around the bottom of your stairs- placing small pinecones in there to add extra dimension. And finally, if you want to go all out on your staircase and turn it into the ultimate festive feature- you could wrap a garland and lights at the bottom and then hang large white paper snowflakes on the stairs. This is a better idea if you have a large home- but it will look pretty ace if you can pull it off!
Fireplaces – If you have a fireplace or two in your home, you can make these into a festive feature by placing a garland on top and then adding things such as sparkly leaves, dried oranges and pinecones. And of course, you can't have a Christmas fireplace without a few candlesticks or a large scented candle jar. You can thread some fairy lights through your design too if you know it is the room you'll be spending a huge amount of time in throughout Christmas.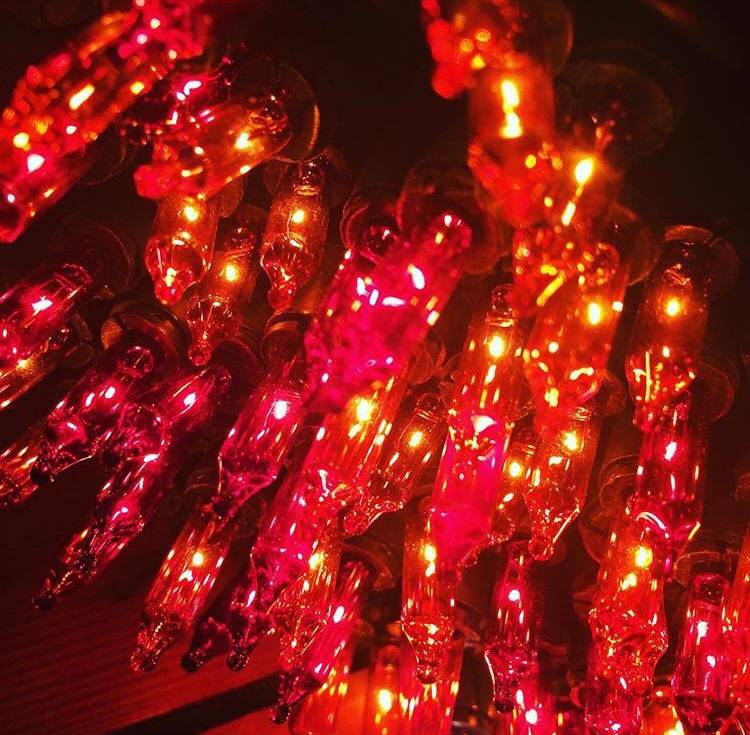 The Tree – The tree is without a doubt the most exciting part of decorating your home at Christmas- there's simply nothing better than spending the 1st December in your festive pjs with a Christmas movie playing as you decorate the tree with your family. Everyone will have their own jobs when decorating the tree- one person will assemble it, someone will do the lights (after spending hours un-tangling them), and then you can all play around with the baubles. And of course, someone will have the honour of putting the star on top of your creation at the end. Dance around and take your time with this part of the decoration- it will be the focal point of your home and is the perfect centrepiece to your festive design in the home. As for the colour scheme on the tree, you have a whole load of options available to you at this time of the year. You can go for a Scandinavian look and stick to neutrals and white, a classic look with reds and greens- or just put every single colour of the rainbow on there, because it's Christmas so you can!
The Table – The table is the final piece to add to your festive feels, and if you're hosting Christmas dinner this year, you'll want to make the most of the space you have on the table while making sure you can fit all of the food on there on the day. Practice by laying out the dishes you'll be serving the vegetables and meat in on the day, and you can then see what room you have left for a centrepiece and some candles. Your centrepiece can be as simple or extravagant as possible- and you can really fit it to the style you are going for in the rest of the home. The thing I personally enjoy the most about this season is that it's an excuse to go crazy with fairy lights and sparkle, go make your home all twinkly, and enjoy!