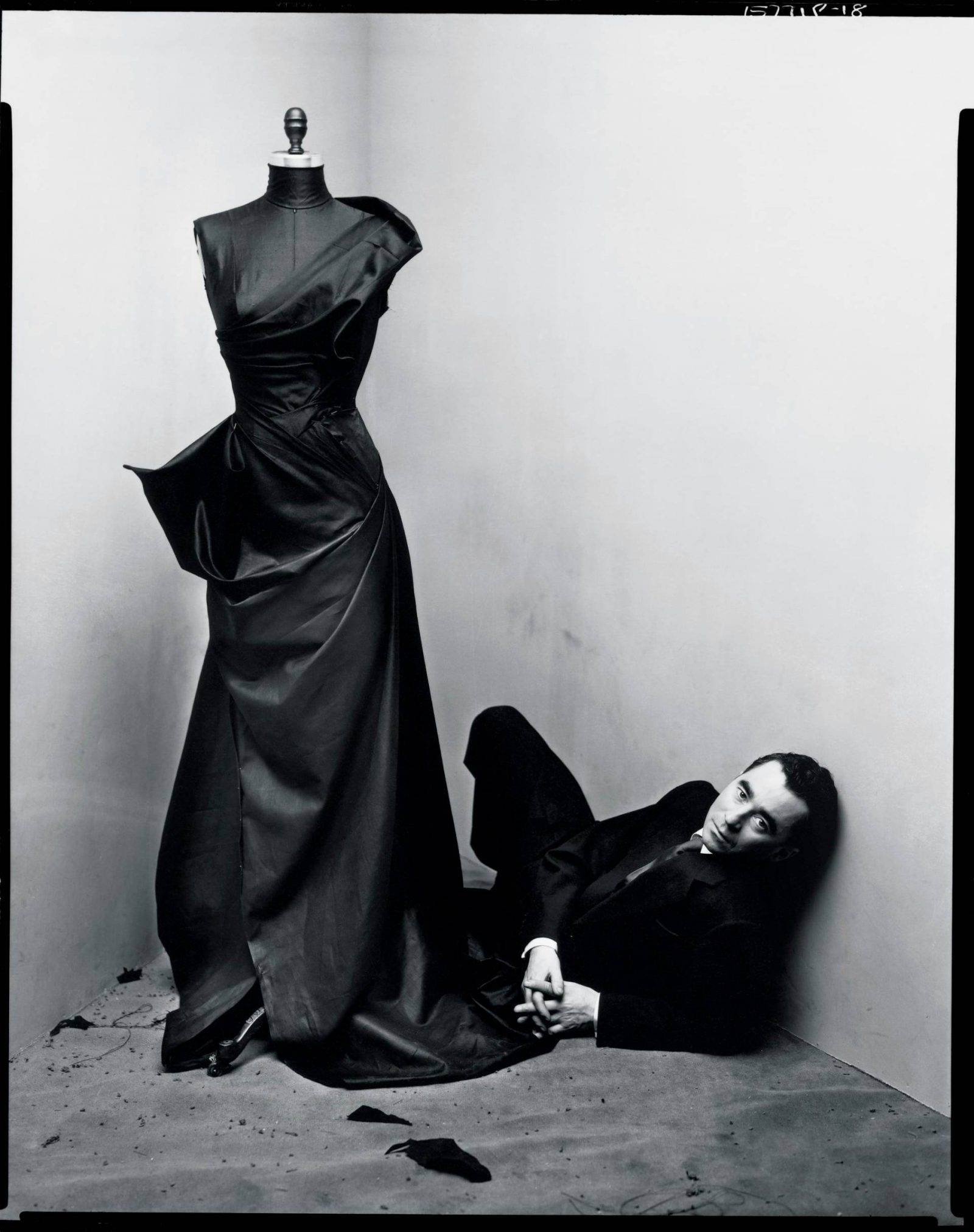 There's a handful of names which roll off the tongue when talking about fashion designers of the twentieth century. Dior, Chanel, Quant, Balenciaga, to name a few. But there's one other name which deserves to be spoken of in the same league, and that is the oh-so-innovative Mr Charles James.
Born in the UK in 1906 to an English Father and American Mother, James moved to Chicago as a young man and worked in the offices of a family friend. After putting on a fashion show for fun (which consisted of Batik beach wraps) the family friend saw talent in James and moved him to the Architecture department. There he learnt the mathematics and structural skills which he would later utilise in his dress designs. James went on to work in fashion from the 1920's onwards. He soon became the first Parisian style Couturier the US had seen, having such influence on fashion design that his contemporary, Dior, remarked that James was 'the greatest talent of my generation'. That's quite some claim when you consider that in his 45 year career, James only produced around 100 garments. But such was the magnificence of his designs, he earned every bit of recognition, and continues to inspire designers to this day, including my favourite; Zac Posen. Charles James deserves to be up there with the most well known names of the century.
In particular, James was known for ballgowns – and mY GoSH, do I loooove vintage ballgowns – winning high society clients in both the US and Europe. If you wanted to be seen in a ground breakingly beautiful gown, James was the man you needed to have on speed dial. Or rather the old fashioned equivalent. Either way, if James made you a dress, you would WOW. Fact.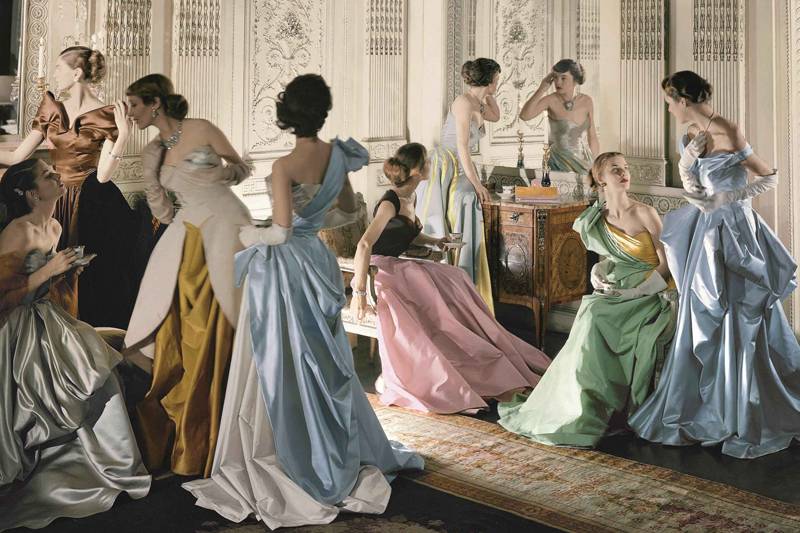 During his career, James proved to be a pioneer of design, adopting an innovative approach to the structure of each garment. His dresses weren't simply made, they were engineered and sculpted with complex corsetry and draping. He developed a signature 'Wall of Air' in his dresses to hold the fabric away from the body, allowing these heavy works of art to sit comfortably on the wearer. He loved a bustle (don't we all?) and gave numerous nods to the Victorian silhouette. He wasn't only a leader in the sense of shape, he was also the first designer of his time to use zippers, snaps, synthetic fabrics, and unusual pairings of colours. Without James, I reckon we could be looking at quite a different history of fashion.
James is best known for a few of his signature dresses, all of which paved the paths of future designers.
Clover Leaf Dress, 1953
The Clover Leaf dress is astounding, and quite possibly his most praised. Made in satin, it was constructed from four sections (torso, upper skirt, middle section of the skirt, and the hem) and the base has four corners resembling a clover leaf. James' designs were often derived from the beauty of nature, and he always interpreted it in such a modern and original way. He first designed the Clover for Austine Hearst to wear to the 1953 Eisenhower Inaugural Ball. This 10lb gown sat balanced on the hips and made a sweeping statement. Deemed too bulky for that occasion, Hearst ended up wearing it to the Coronation of Queen Elizabeth II instead. A worthy wear, in my opinion. James made six black and white clover dresses during his career.
Butterfly Dress, 1955
Another dress inspired by nature, James' Butterfly dress is a sensation. Once you know that it's designed in reference to a Butterly form, you can see it. The slim column body with the layered transparent tulle as wings. Incredibly elegant, James formed a higher torso and bust line than usual to accentuate its length and proportions. This earthy tone was so novel for evening wear, but brown was soon secured as a perfect palette for future fashions.
Taxi Dress, 1932
Many credit Diane von Furstenberg for creating the infamous 'wrap dress' in the 70's. But way before she was even born, James had already created the style. He actually first developed it in 1929 and went back to fully realise the design in 1932 when it got stocked in small amounts in department store, Best & Co. It was a highly wearable piece and was made with modern women in mind; the idea being that it was easy to take on and off in the back of a taxi! Formed from one piece of seamless fabric, it had a spiral zipper and three clasp hooks to anchor it at the hip. Just. Genius. And, way to go for making life easier for the gals!
Charles James is high up there in my top 5 favourite designers of his era. The drama of the designs, the show stopping extravagance, twinned with an original flattery of the female form, means that his work thrills my eyes. And when you add to all that the fascinating construction behind each idea, well, it's just dreamy for any vintage lover.
Stunning, and with a story. Perfect.
Thanks for reading, if you have learned something and enjoy my writing, you can always show your appreciation by buying me a virtual cuppa! xx