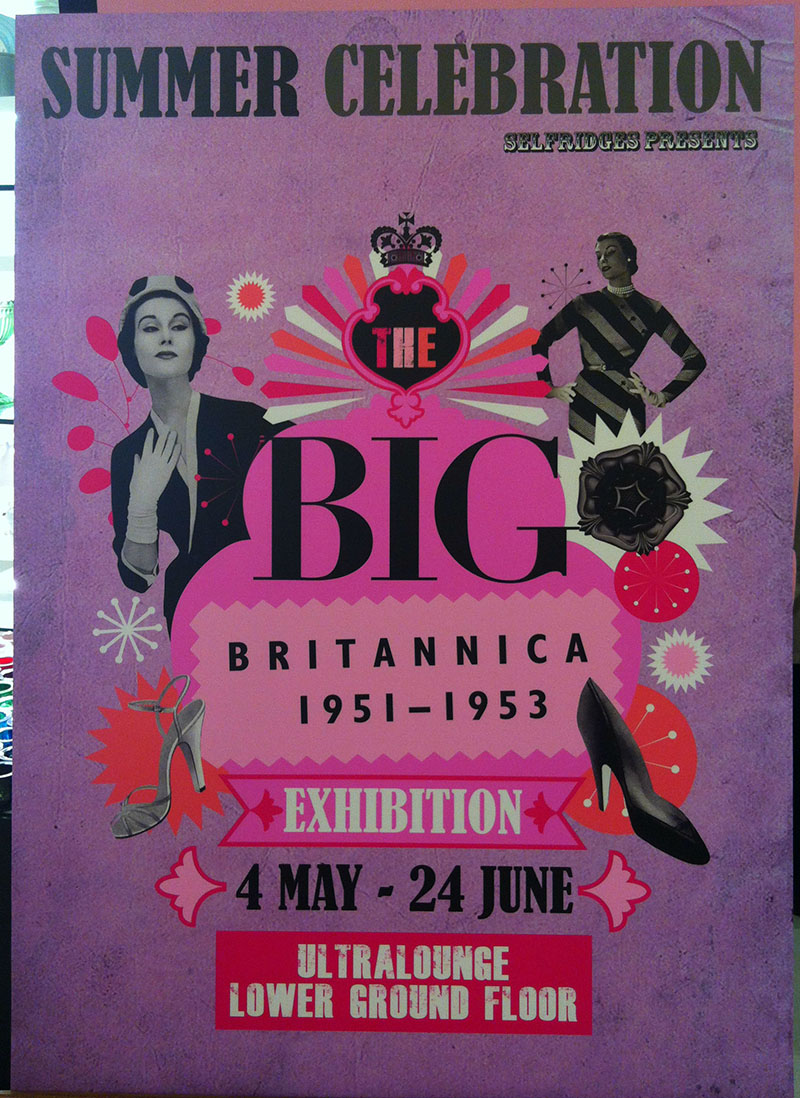 Ooh. My.
Such utter loveliness tucked away in the basement of London's Selfridges!
Throughout the Selfridges summer celebration of all things lovely and British, they are showing a most adorable vintage fashion exhibition in their Ultralounge, which is tucked away in their basement, it's so beautifully quiet and tucked away I felt like I had stumbled across a secret magical land of dressses….dreamy indeed.
This Britannica exhibition is curated by Judith Clark, a well known figure in the world of Fashion and Museology, she currently lectures on the Fashion Curation MA course at London College of Fashion…. her knowledge is massive.
This exhibition is small but most perfectly formed, it's really dark, and lit to perfection, focusing on silhouettes and the lines of the clothing. It consists of seven installations inspired by 3 issues of British Vogue. In 1951, Vogue brought out a special 'Britannica' issue which was so popular they issued it again for the following two years in February, covering both The Festival of Britain and the Coronation of Queen Elizabeth II. The issues looked specifically at Britishness, post war style, culture and Britain's ability to embrace old traditional style with a fresh nod to the new. In February 1951 Vogue put on a fashion show in Selfridges which then went on to show in other cities in Britain, oh my, imagine how lovely it would have been to see that! These simple wearable patterns sketched in Vogue could be imagined in any fabric and so were considered applicable to many shoppers. The Coronation colour was named Champagne Pink, it would be used again and again to celebrate our 'English Rose' Princess Elizabeth.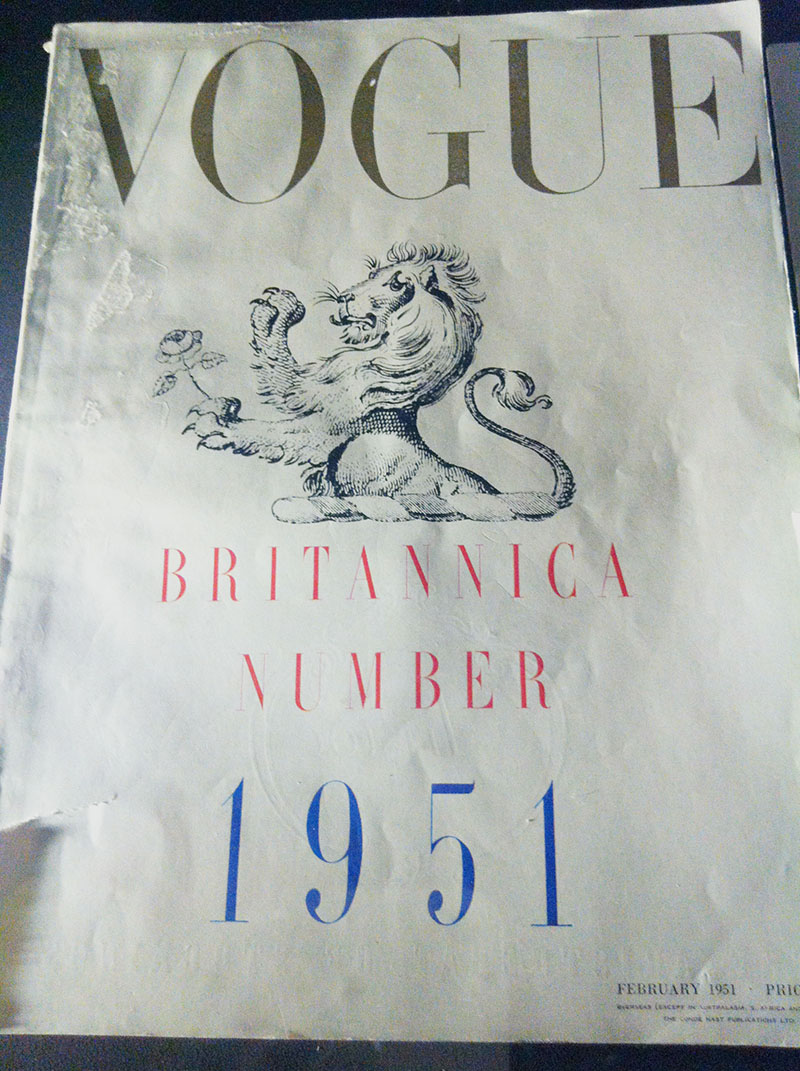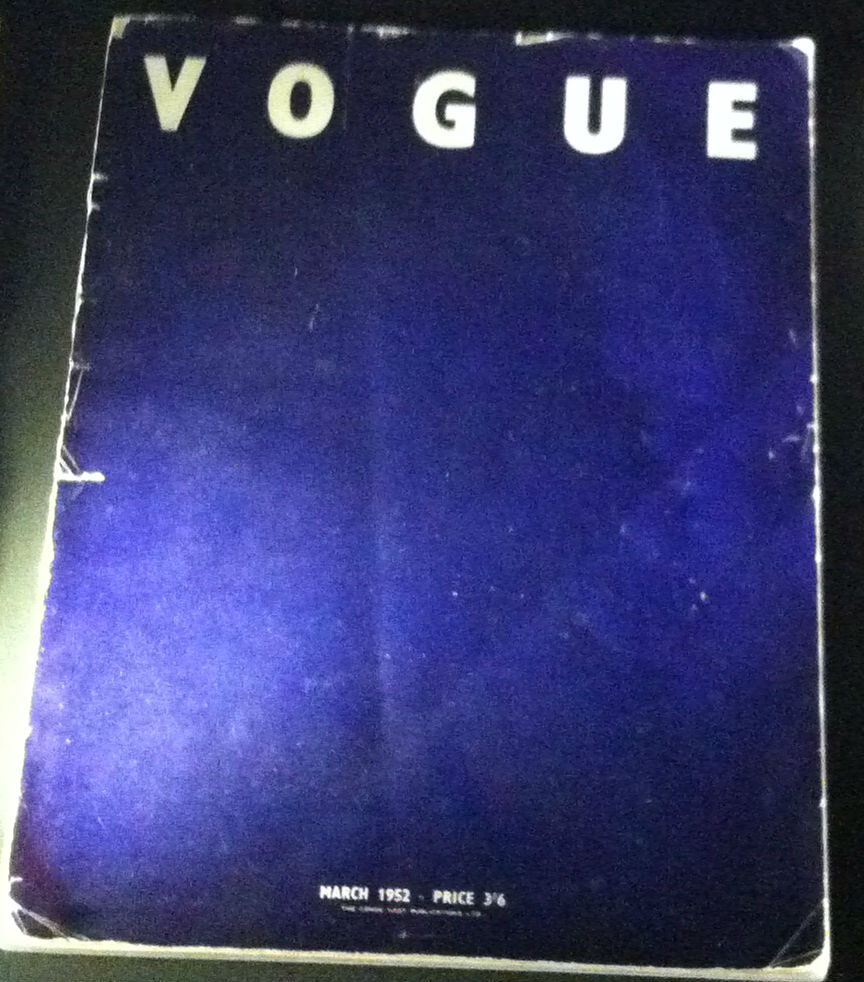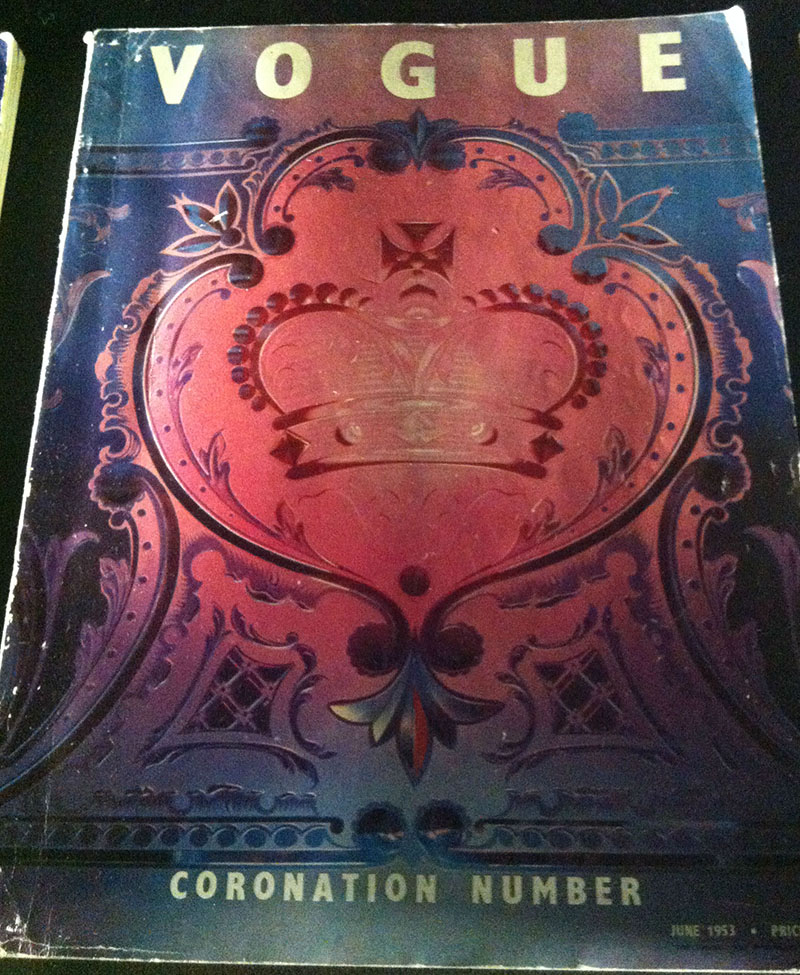 The exhibition is seven mannequins, each in a scene, seven 'living pictures', each figure wearing one of the Vogue patterns, made up in a grey colour as they were first sketched. This exhibition is so enchanting, it's like you stumble across a hive of gorgeousness and calm where time stands still, hidden under the rush of central London. This is so expertly styled, the dark shades of grey with splashes of pink are perfect, and the clash of quirky hats are by Stephen Jones, I'm not generally a hat gal, but crikey, these designs are amazing and a perfect dash of modernity. In the centre of the room is a large 1950's stylised clock face, as a reminder of the formality of the early 50's, dresses are wholly appropriate to certain times and places.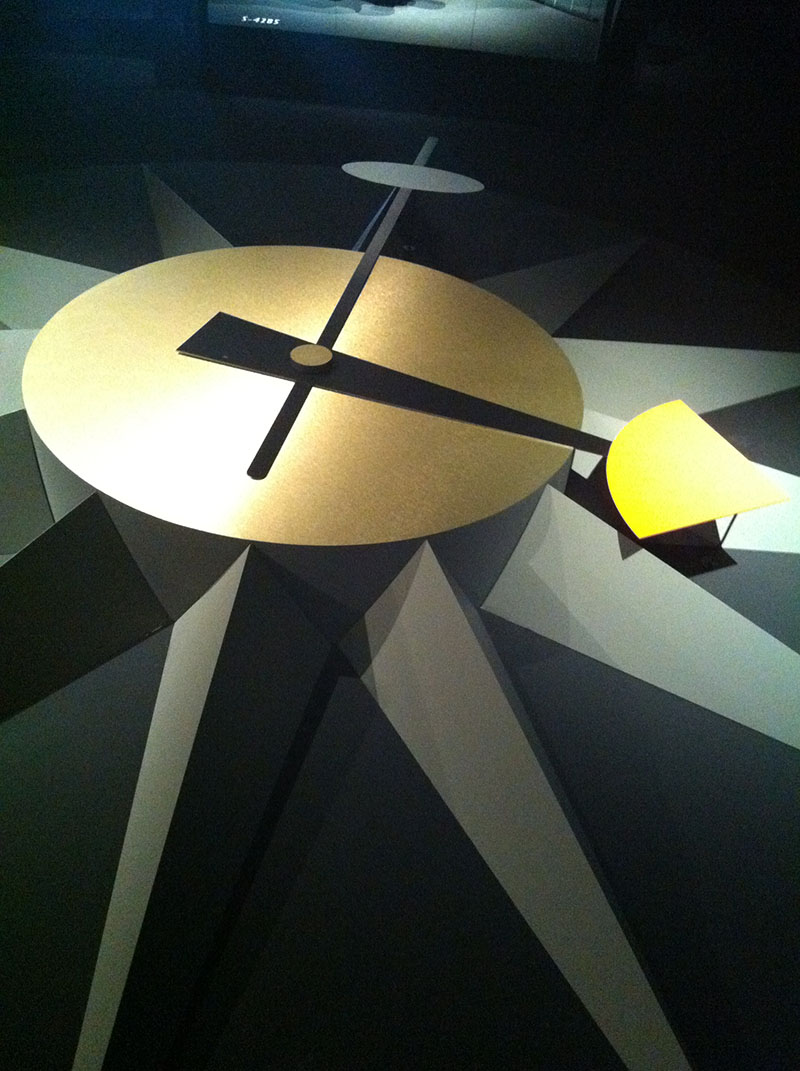 Each outfit shows a different time in the girls day…the first is her at 10am in a grey swing coat holding a silk scarf…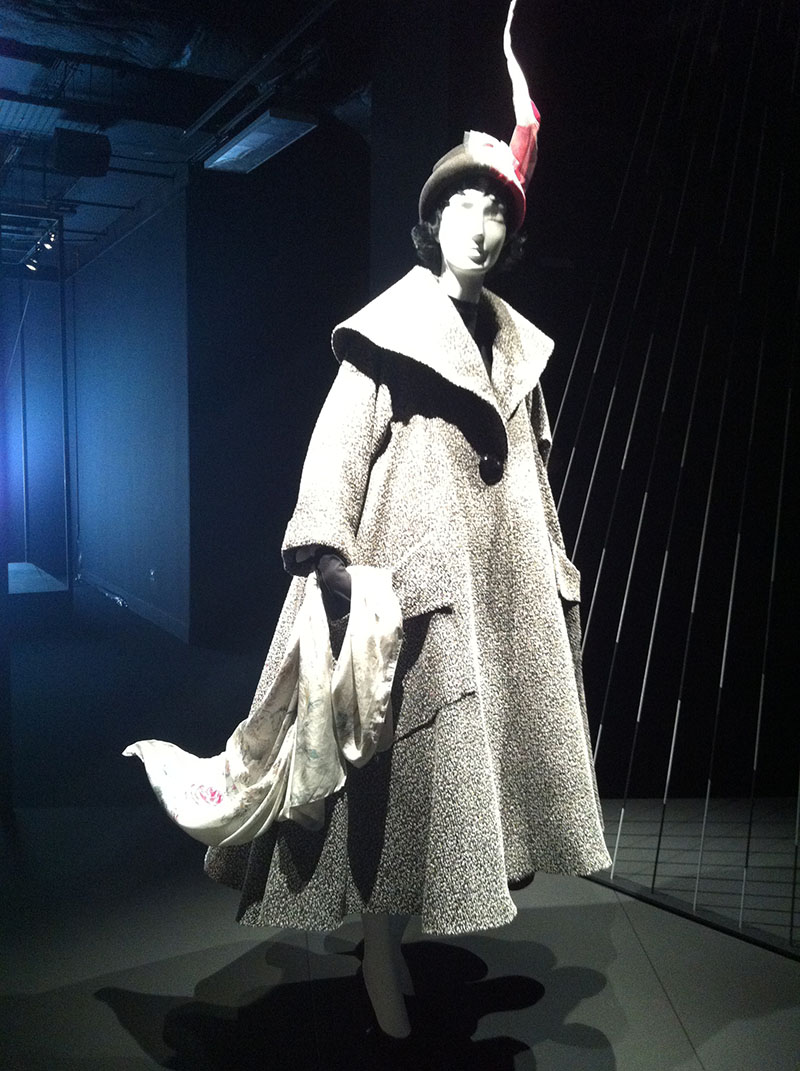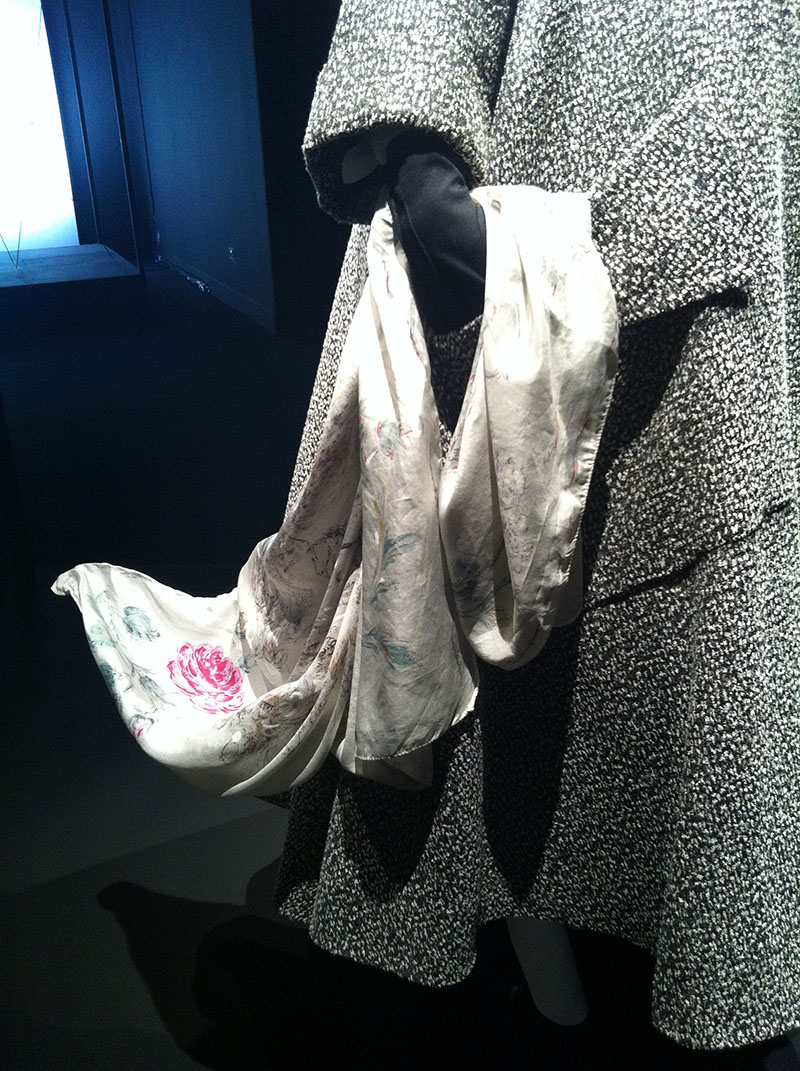 …the second is her gazing at a mannequin in a shop window in an amazing slim skirted suit which has velvet detailing…..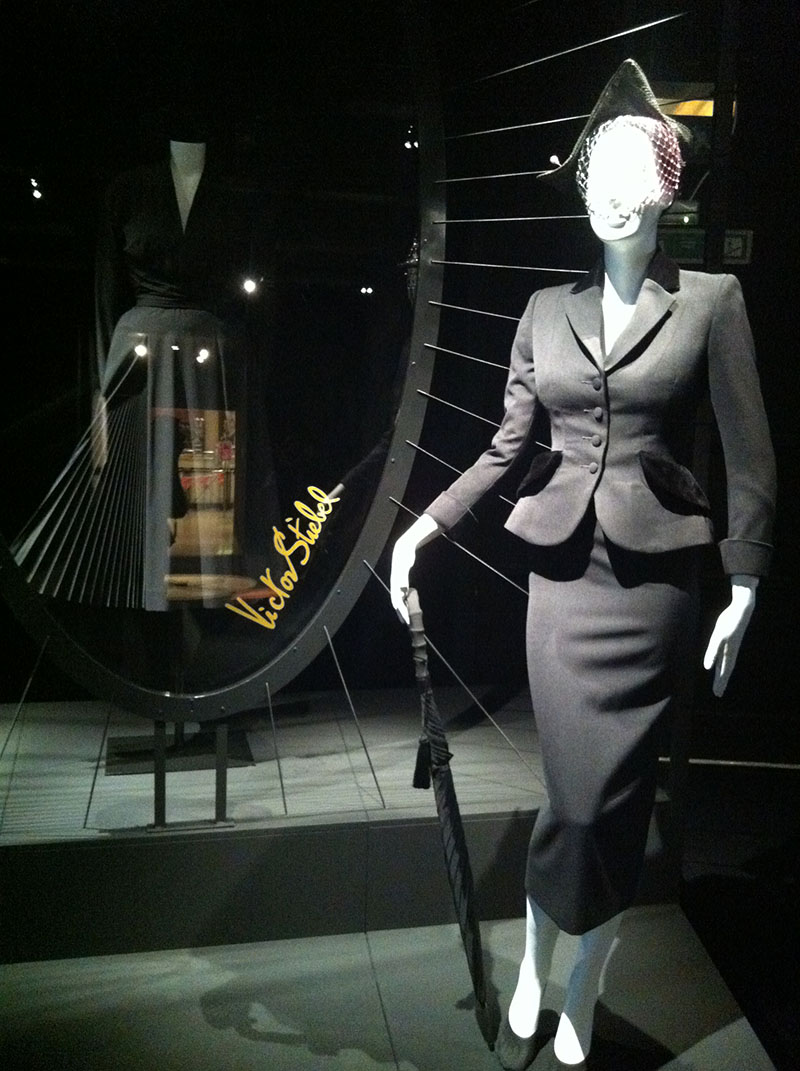 …the third scene is of a presentation of Vogue patterns in a department store…this dress is a heavy wool fabric with embroidered thistles and crowns….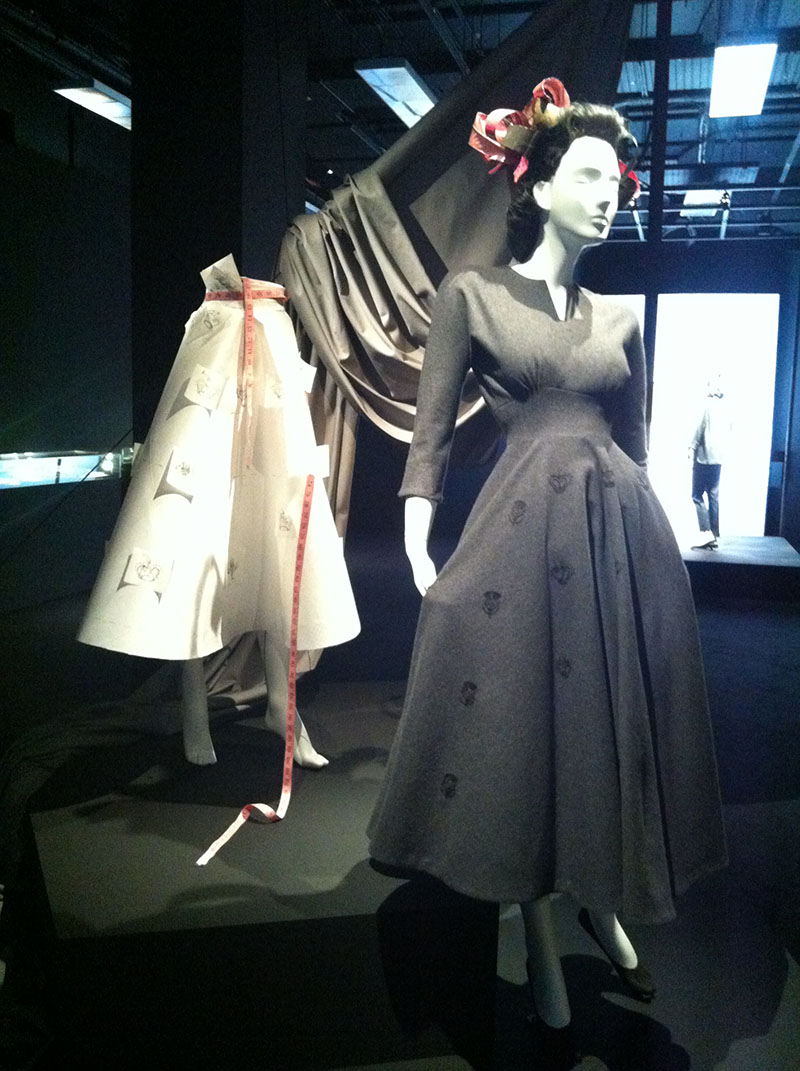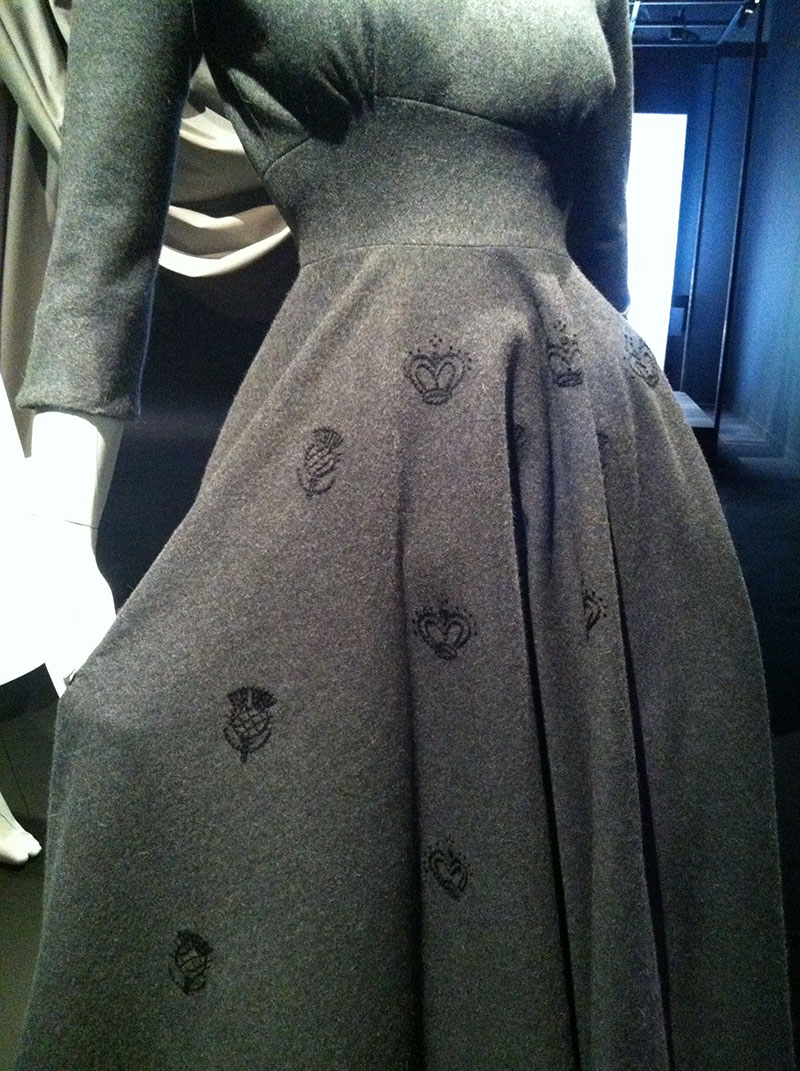 ….the fourth shows her at 5pm at a cocktail party in a full skirted dress with black polkadots….this is such an amazing dress, they all are, but this one looks especially beautiful in the spotlight…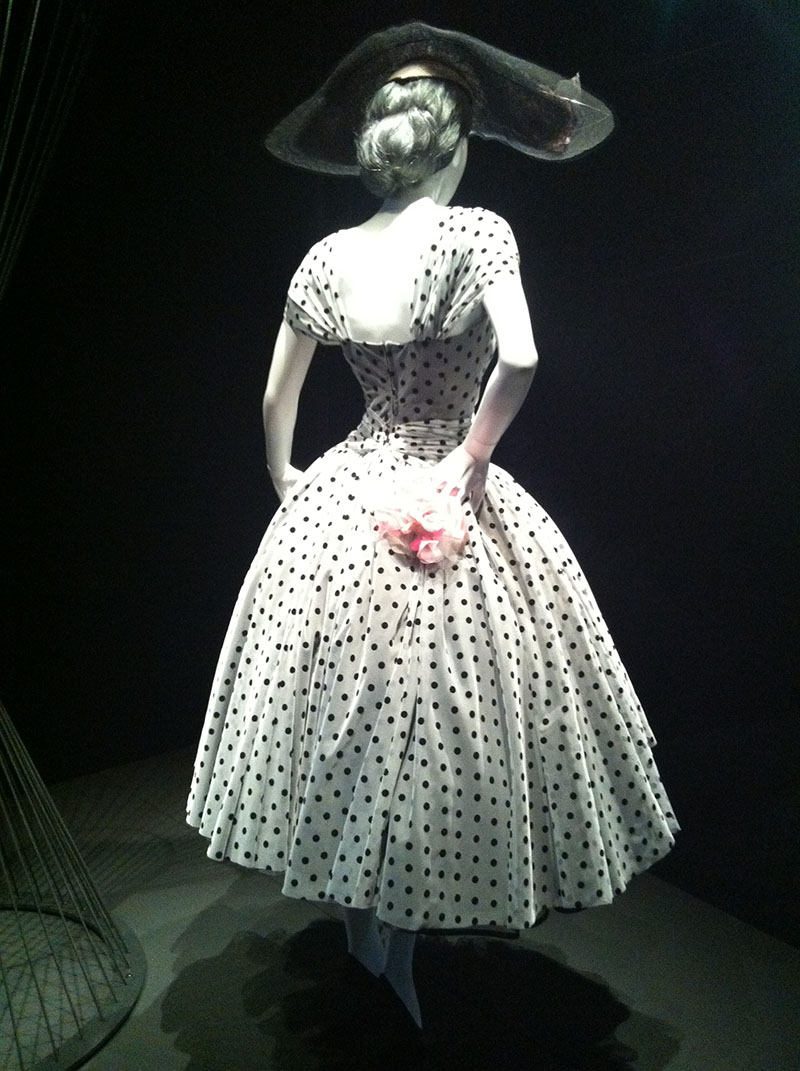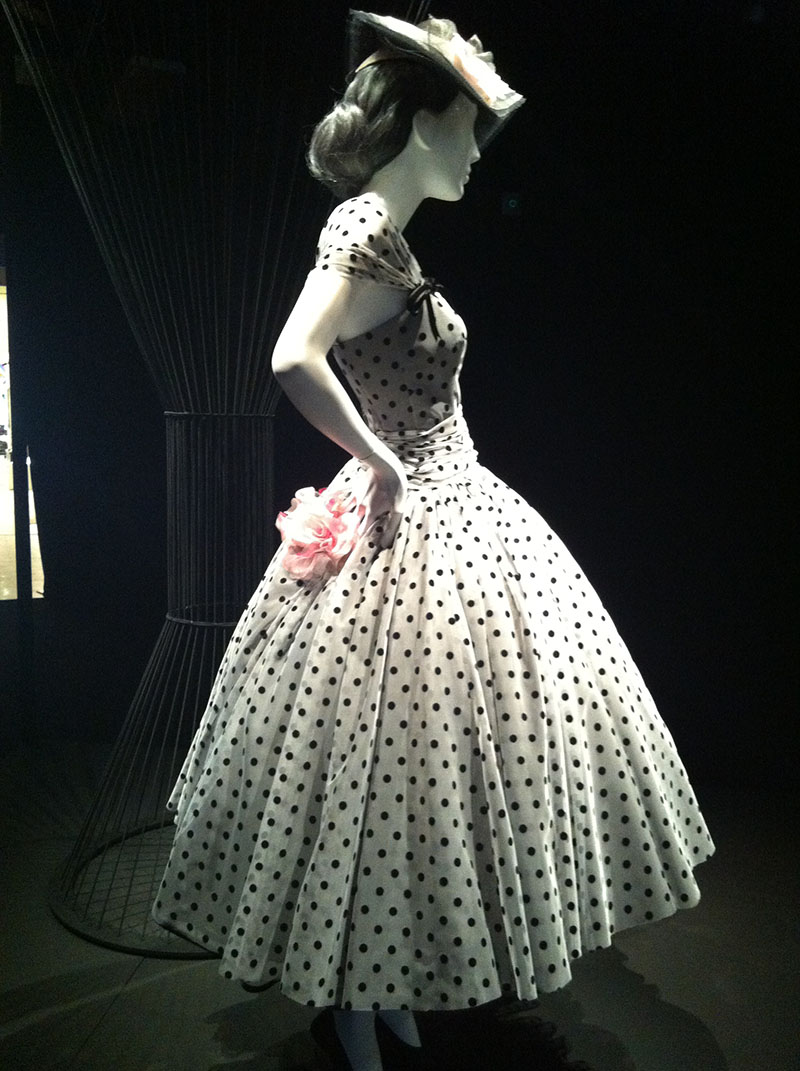 …then we see her at 8pm going to The Ball in a regal, full length strapless, sparkle encrusted gown…
…the sixth scene shows her at an urban gallery in a great coat and trousers with a head scarf…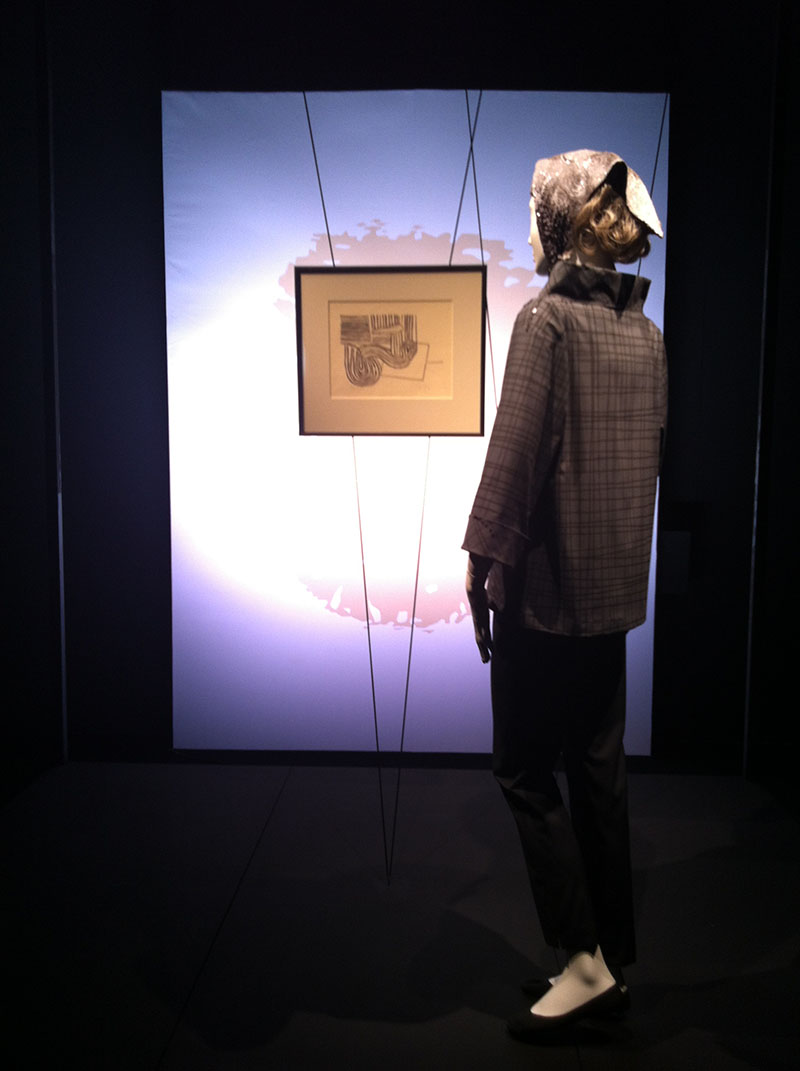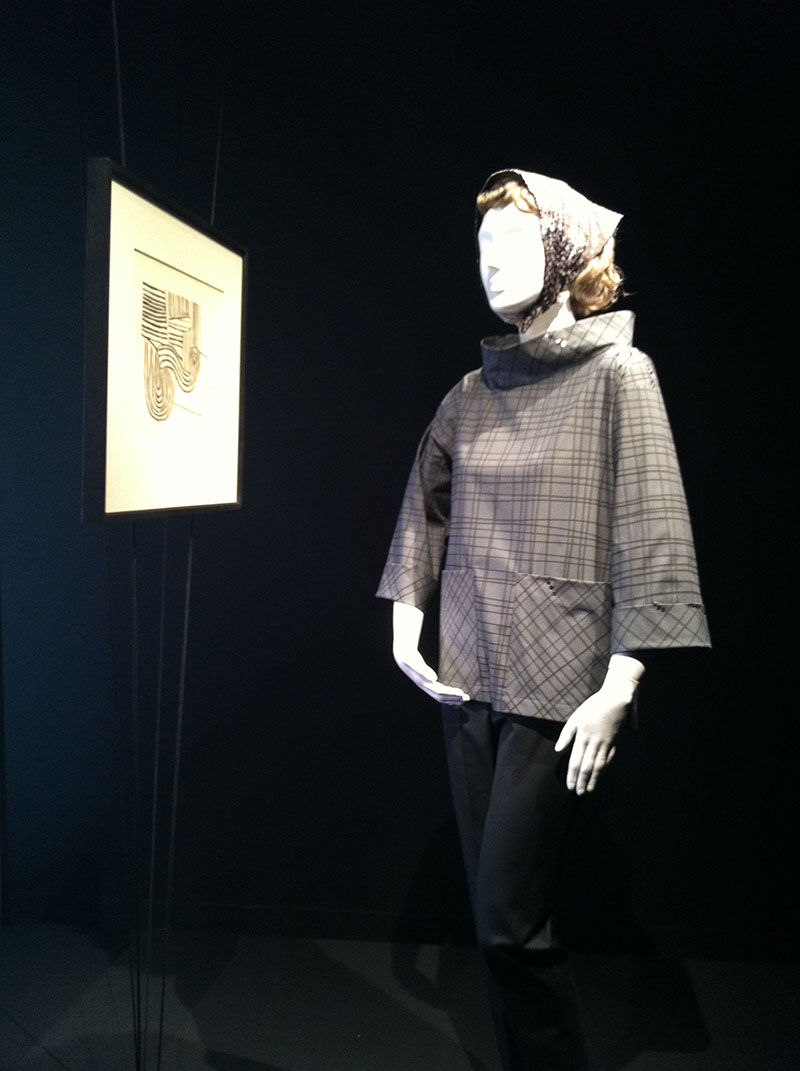 …the last is a country scene where she wears a wool check swing skirt and knitted top…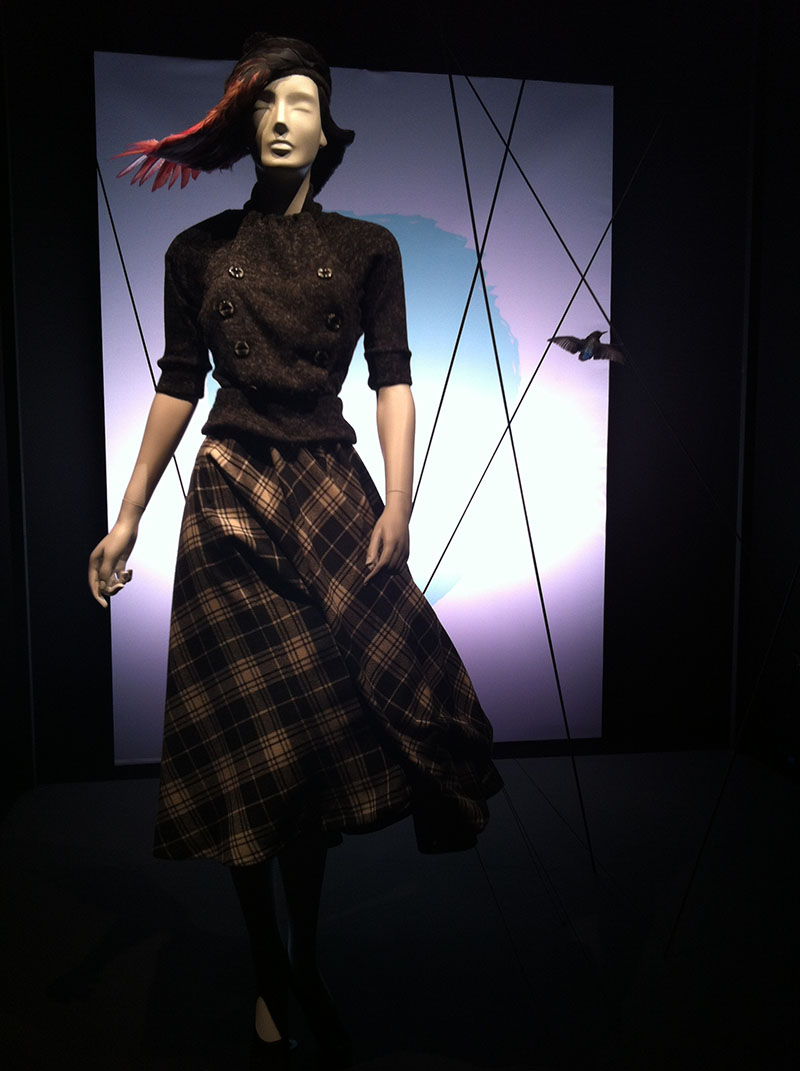 This exhibition is a small masterpiece, the styling, lighting, colouring and the clothes themselves are just plain beautiful. 1950's fashions are timeless in their appeal, they just ooooze femininity and are always a shape women are drawn to, every single look in this exhibition translates to todays fashion and could be worn onto the streets above and look nothing but current, Vogue always gets designs so right.
This exhibition is on until 24th June 2012, it's gorgeous, free and will fill your belly with pure gleeeee!