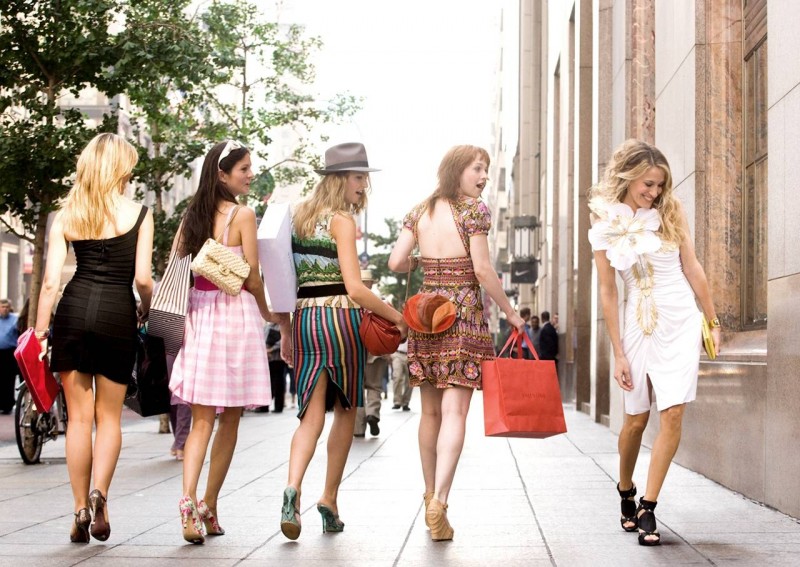 So, you don't consider yourself fashion. There are no rules out there really as to what 'fashionable is'. You might look at somebody wearing a plain t-shirt and jeans and think they're fashionable, while somebody else might look at the eccentric outfits of Carrie Bradshaw for inspiration. If you don't consider yourself fashionable but you'd quite like to be, here's what you can do:
Overcome Any Self Image Issues – Maybe you don't consider yourself fashionable because you have self image issues. Everybody has these to some extent, so don't beat yourself up. The key is to make sure you try to work past them. Where have your self image issues come from? What do you believe about yourself that might not be quite true? By making sure you're consistent and work on your self image issues each day, in no time your thinking might just begin to change. Your mindset is everything! One thing many people like to do is listen to subliminal messages as they sleep. You could also try reading many self help books on the subject.
Work Out What Clothes You Really Like – Make sure you figure out what clothes you really like. Maybe you don't really like that shirt and jeans you wear all the time; you just like them because they hide your figure, which you're conscious of. You need to get over things like this if you're going to start enjoying the clothes you wear. Here are some tips for figuring out what you like:
Decide which clothes you like the look of on your body best. What shapes and styles suit you?

Decide on your own personal color scheme. What makes your look radiant?

Which clothes make you feel unstoppable when you wear them?
Take A Look At The Celebs – There's probably a tiny percentage of celebrities out there who actually dress themselves. They pretty much all have personal stylists, so take a look and see who's style you like best. You can find them in trending stories on the internet and on the news. Buy a few magazines and make a collage. Doing this will help you to figure out the kind of styles you love the most, and it'll be a big indicator of what you should be wearing. Don't feel envious of other styles, wear them!
Don't Compare Yourself To Others – Stop comparing yourself to others. Finding fashionistas that inspire you is a great thing to do, but comparing yourself will only get you down.
Take Pride In Your Uniqueness – Start taking pride in your uniqueness. Love your unique look and body shape. Your unique personality. There's only one of you in the world. Emulate this with your clothes and see how you feel!
Experiment – Experimenting could help you to improve your confidence a little and get used to wearing new styles. Sometimes all it takes is trying out something new for your eyes to be opened.
Try these things and you might just start considering yourself to be fashionable sooner than you think!