"I don't mind being burdened with being glamorous and sexual. Beauty and femininity are ageless and can't be contrived, and glamour, although the manufacturers won't like this, cannot be manufactured. Not real glamour; it's based on femininity."
– Marilyn Monroe
Oh Miss Monroe! It kinda goes without saying that few women get anywhere near Marilyn's status when it comes to icons in modern history, her face is as familiar as a Coca-Cola can, her image as imitated as the 'I HEART NY' logo….what a gloomy World we would be in if Marilyn had never lived! I think most people find her fascinating, I sure do, it amazes me how one person can be catapulted to a status way higher than others, how she can still be so unbelievably prevalent in modern culture…..just one lady on her own!
Gosh she was beautiful, yes, that's a given according to most people, but lest not forget it's generally believed that she had both a nose and chin job at the beginning of her career, thus her beauty wasn't entirely all natural…I think regardless of her facial features, well, not regardless, but aside to that, it was her charisma that made people adore her, she carried herself with such sensuality and enjoyment, I'm guessing she literally shone just by her presence, and beautiful features alone couldn't create this enchantment.
I was jumping up and down with glee at the mere thought of being in the vicinity of some of Marilyn's clothing…vintage fashion just does not get better than this. Ever. The Getty Images Gallery, on Eastcastle Street in London currently has the exhibition, 'Marilyn', to commemorate 50 years since she died. The exhibition showcases some of the most beautiful photographs, black and white and colour, before and during her fame, on screen and off….. most gorgeous to gaze at! But, hey, not only are there heaps of amazing photos, the exhibition has 12 of Marilyn's outfits on display, loaned to the gallery by David Gainsborough Roberts who is quite possibly the biggest collector of Marilyn memorabilia in the World. Oh. My. Goodness.
Ok, so vintage fashion is what I do, it's my thing, it's what I know and it's what I love. I love the stories and history that items of clothing hold and when a collection with such provenance is in front of me, well, I just outright thought I might explode with excitement! These clothes were how I like clothes to be, old and with a story. You could clearly see marks, wear and a life in them, heck, I was even in awe of the sweat stains on the underarms……the clothes were eye popping-ly beautiful and in pretty amazing condition, but you could see she had worn and worked in them.
People are always celebrating her womanly curves and larger size, but, her waist is teeny, rumoured to have been, and I would agree from looking at the dresses, 23-24 inches, which is a modern UK6,  she wasn't a fuller figured lady, she just had these amazing hourglass proportions with a teeny waist and petite frame, an ideal female form, a perfect shape to fulfill the dresses of her era.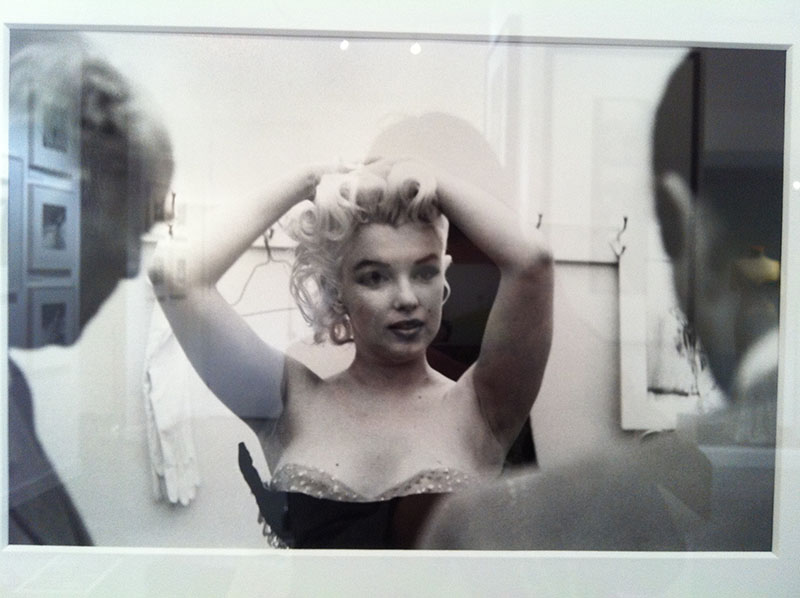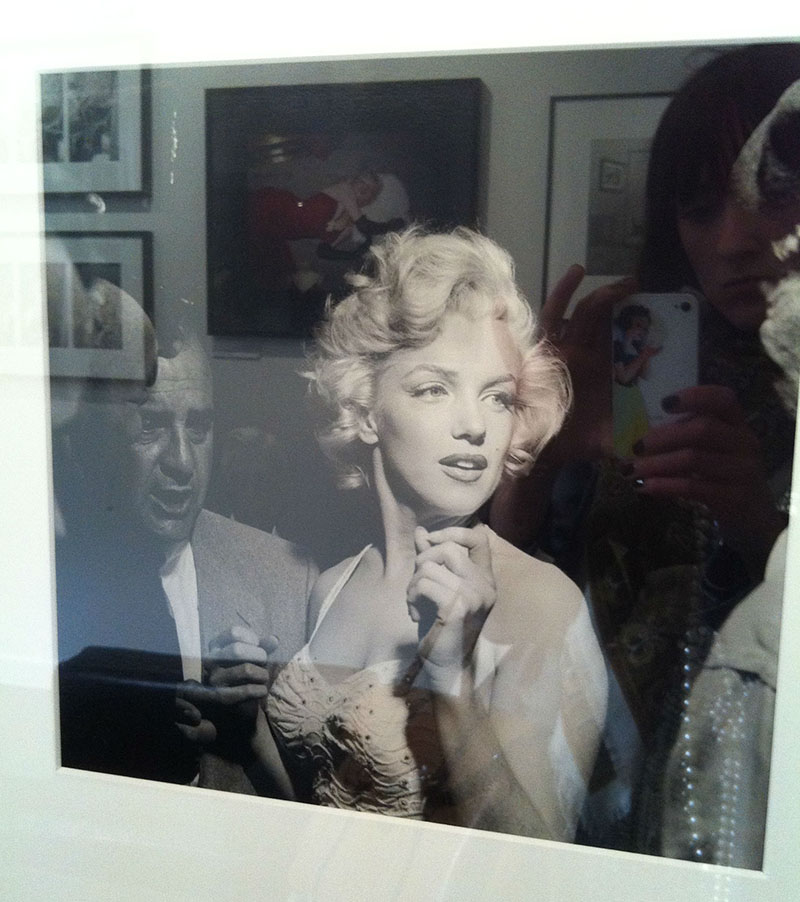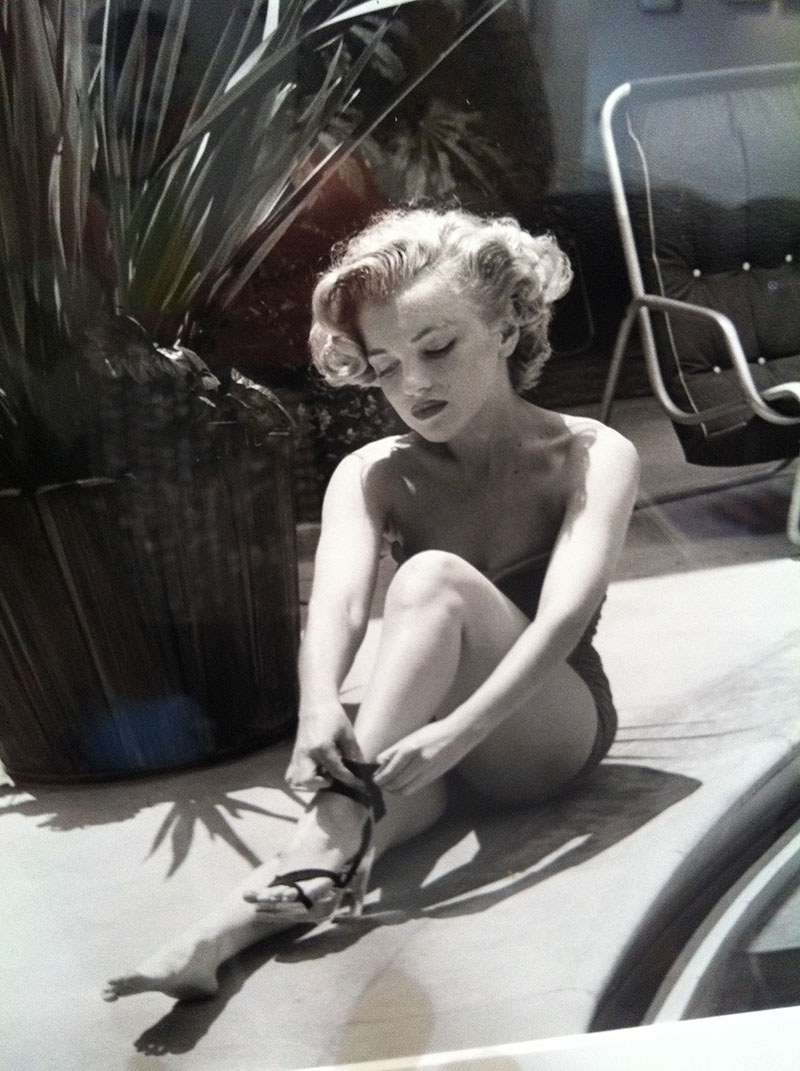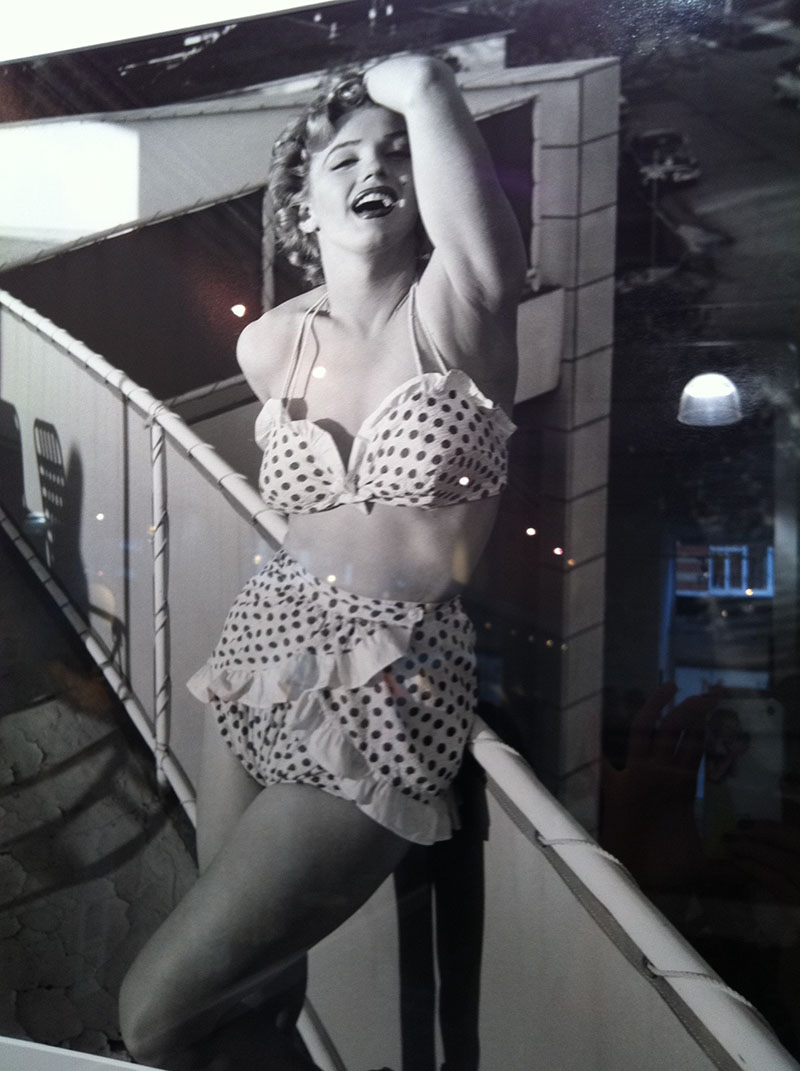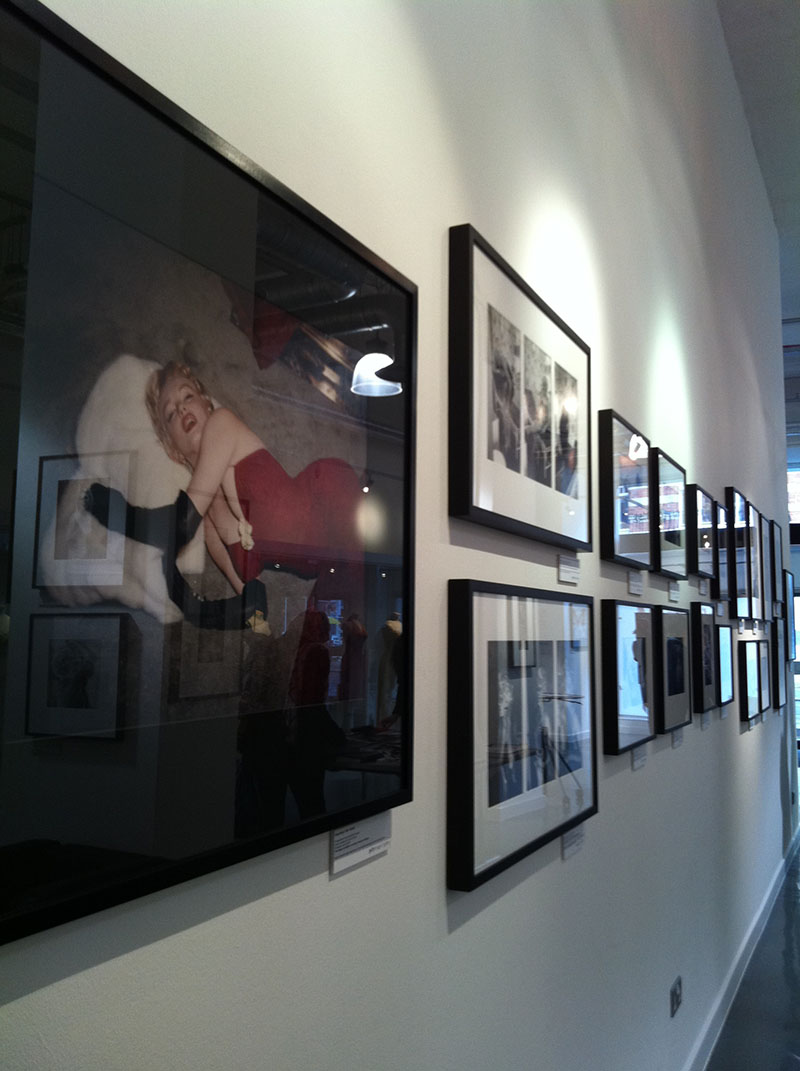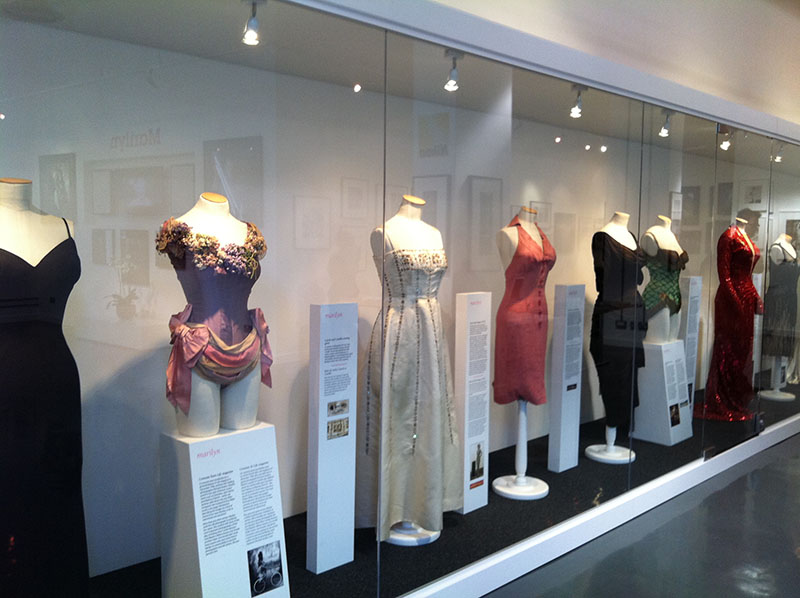 This is the negligee from the film 'Niagara' (1952). Black silk with appliqued pink rose detail on the bust.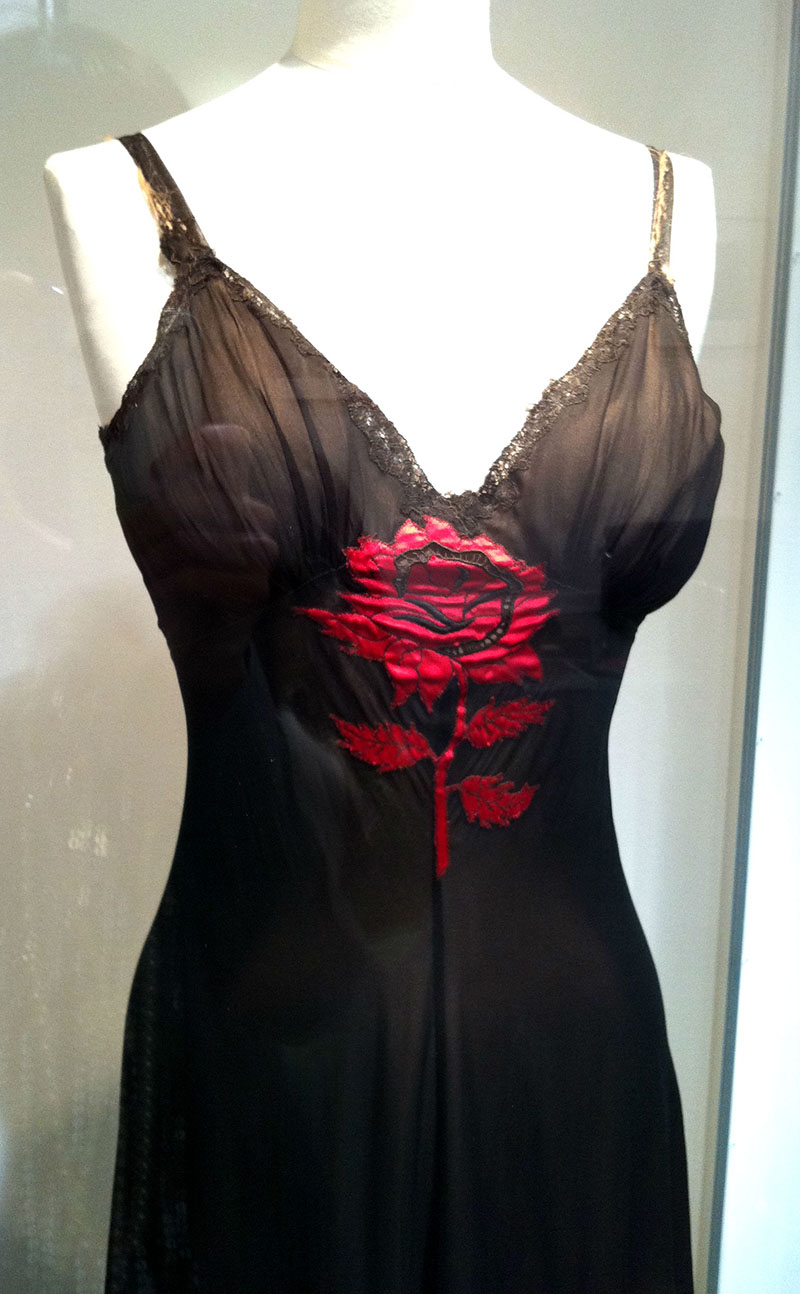 This green satin costume from 'Bus Stop' (1956) is probably my favourite, it's so recognizable and has a real frivolity to it, I could really picture her in this, playing the character Cherie and I love the fact that you can clearly see the marks from her sweat. Corset boning and hand-sewn sequins, it was designed by Hollywood Designer William Travilla for whom Marilyn was a huge inspiration, he also designed her iconic subway dress for 'The Seven Year Itch' (1955).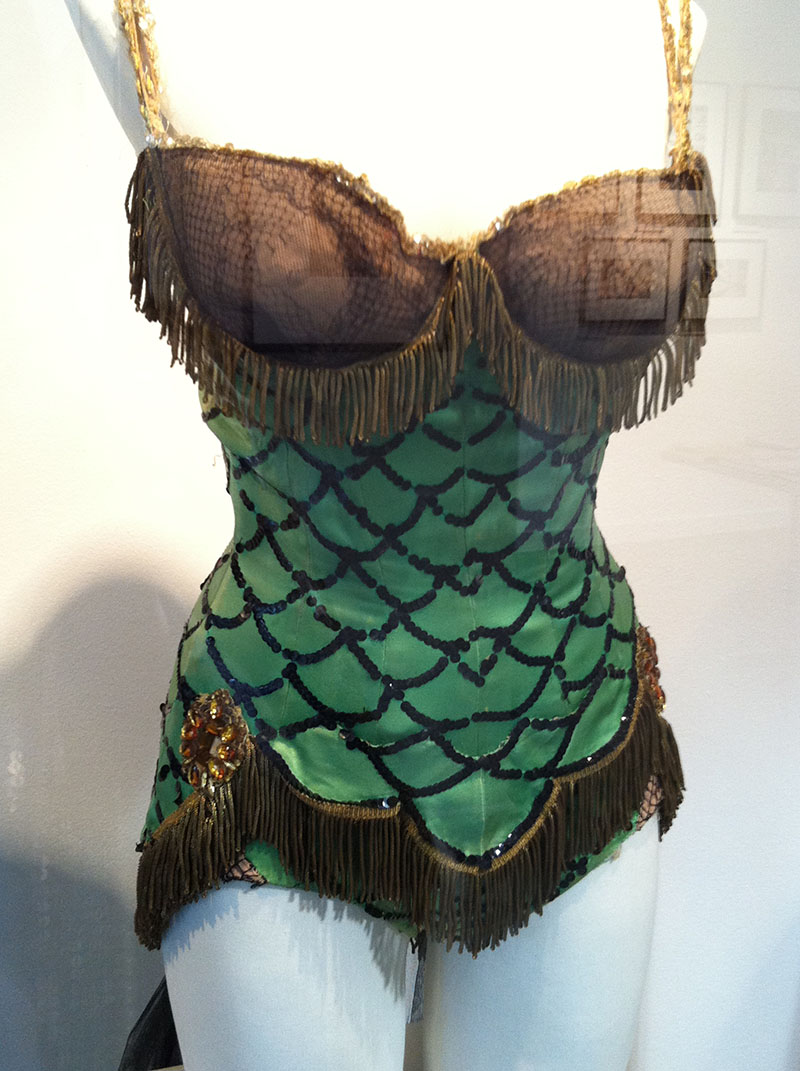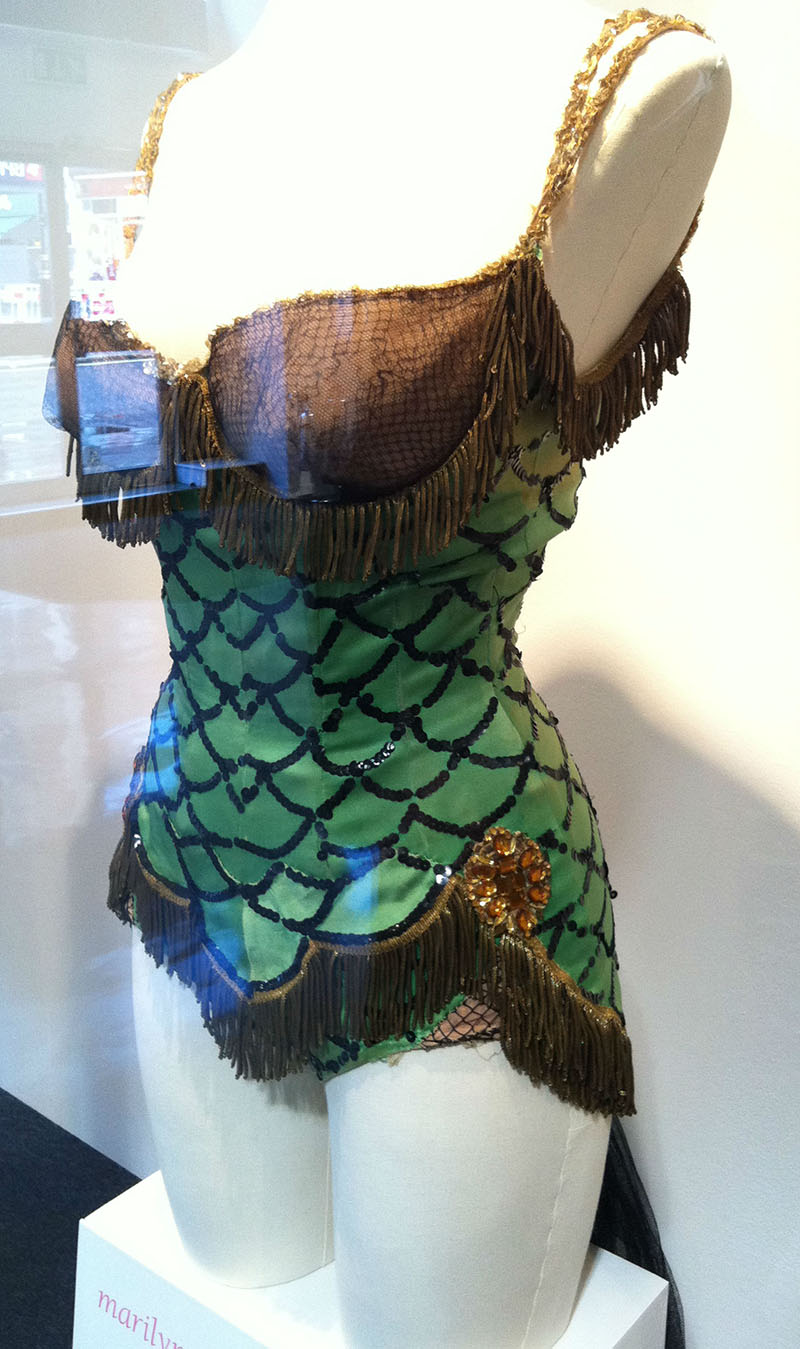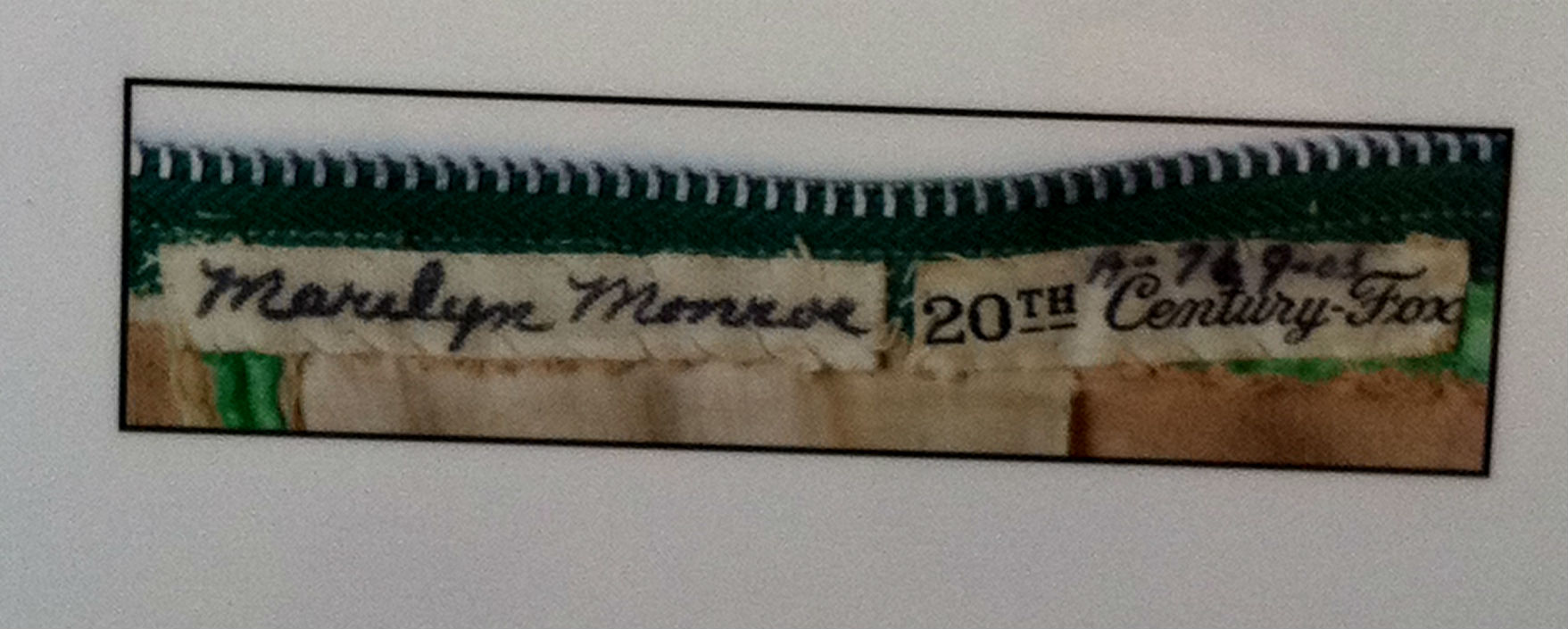 This amazing black silk leotard from 'Gentlemen Prefer Blondes' (1953) is beautifully detailed. Intricate black appliqued sequins with lace-up and flower features, it also has a matching black sequinned harlequin hat.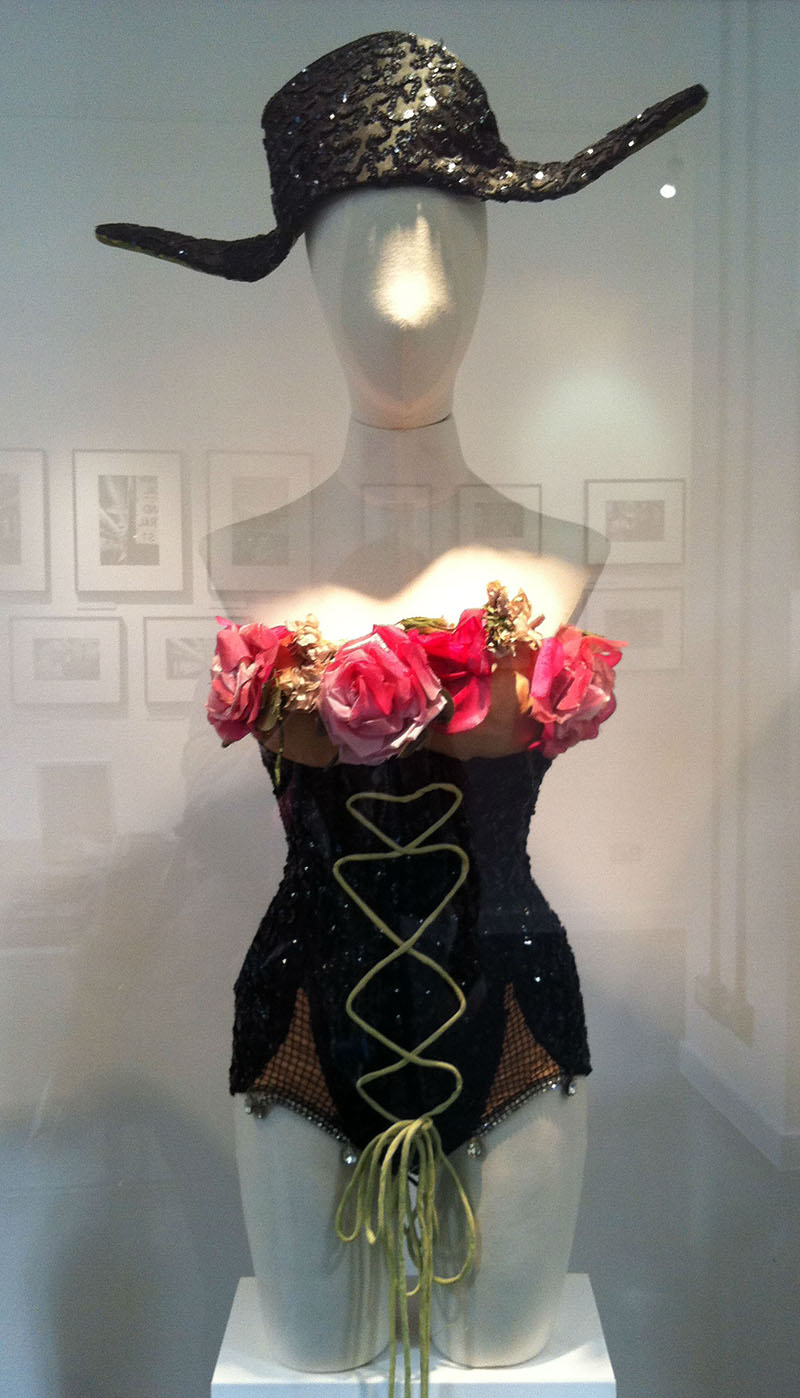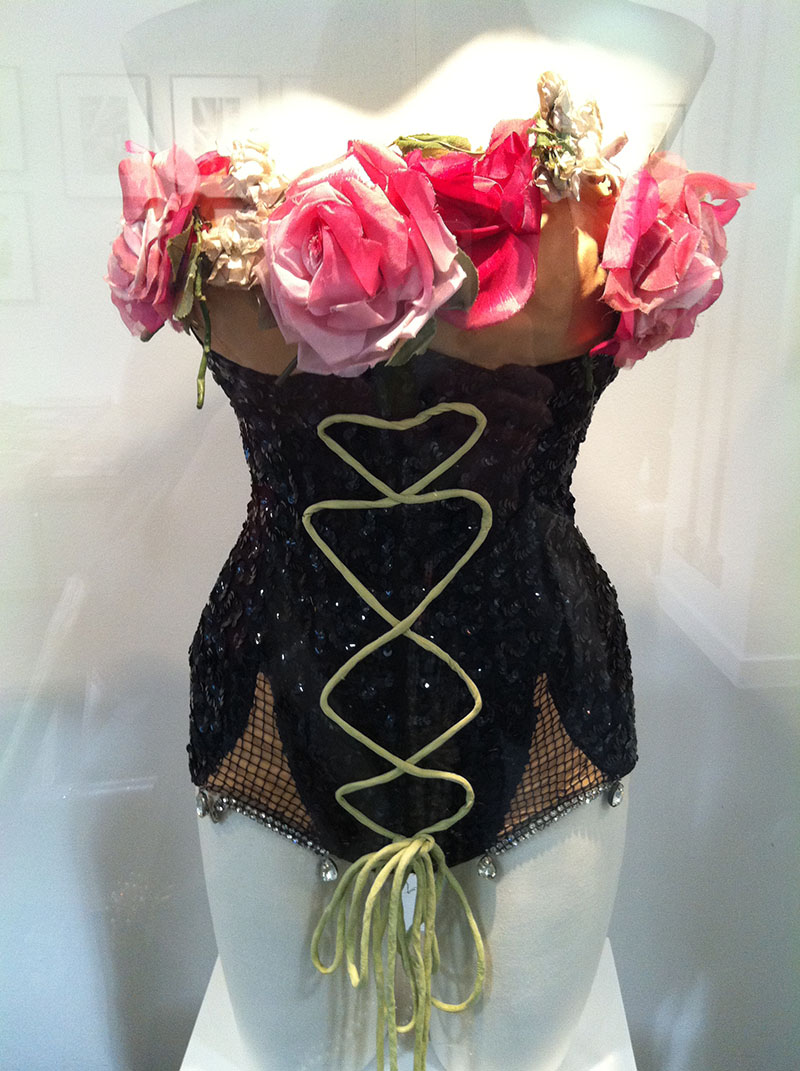 This flamboyant dress is a stage costume from the musical 'There's No Business Like Show Business' (1954), it is a beautiful full length gown in a nude colour with extensive flower and leaf beading on the net overlay, using white and silver bugle beads. A pleated panel was inserted to the costume to cover Marilyn's leg whilst shooting alternate footage for countries where such nudity was banned.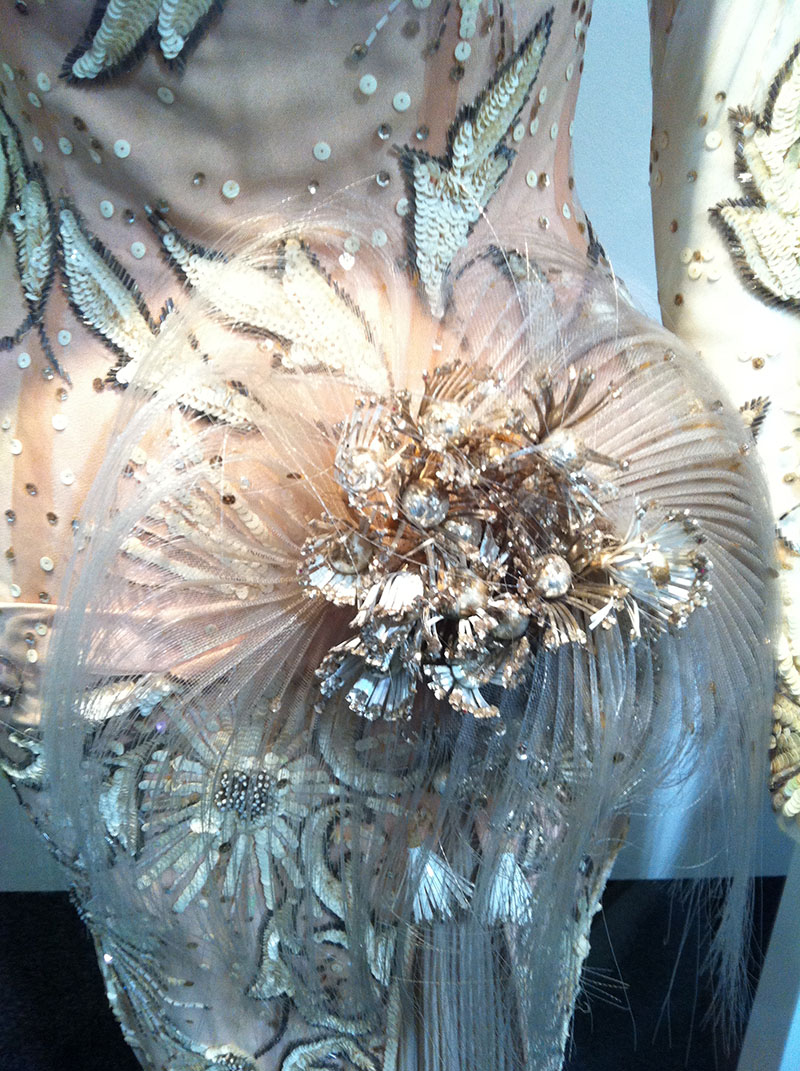 This floor length white silk and chiffon dress is from 'The Prince and The Showgirl' (1957). Gorgeous and effortlessley feminine, with hand crafted beading. Made even more familiar by the recent movie 'My Week with Marilyn' (2011) which focused on her during the shooting of this gorgeous film. Once again, I adore the fact that it has marks and tears and signs of Marilyn having worked in it.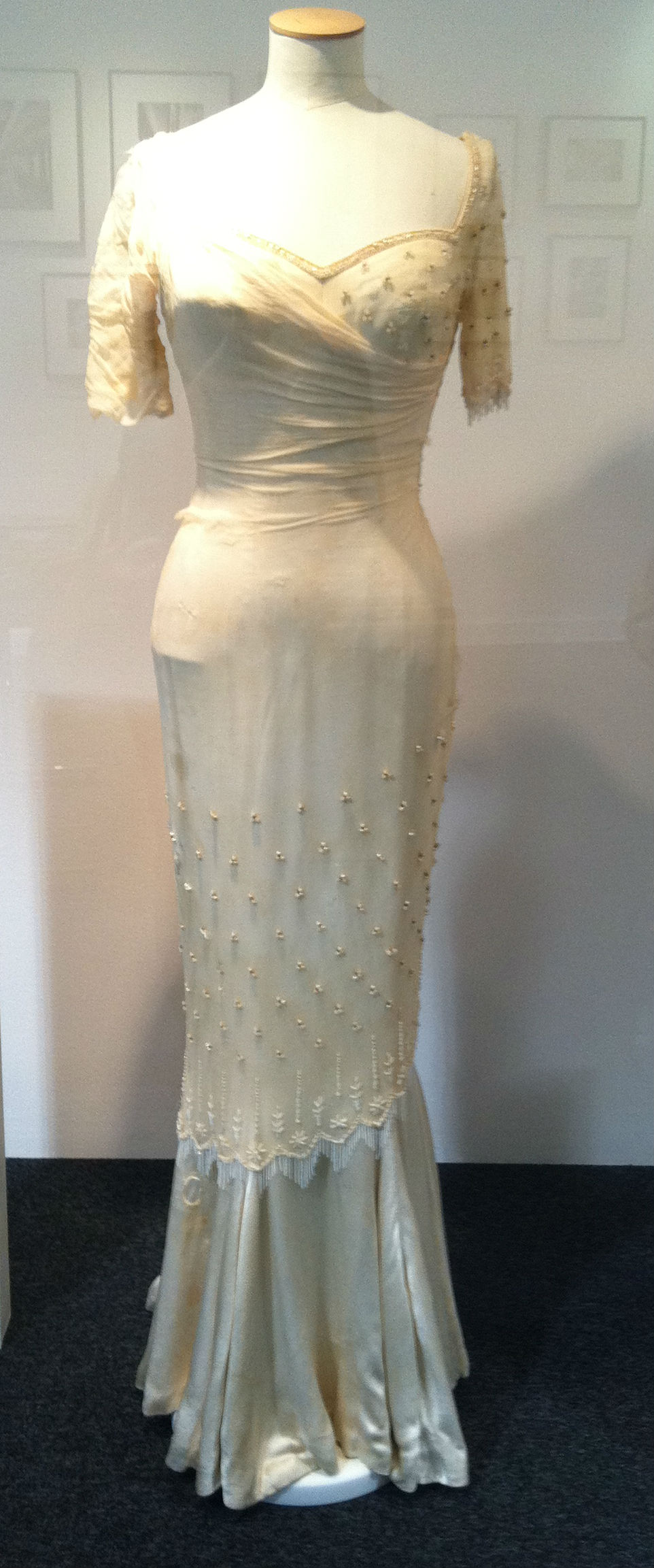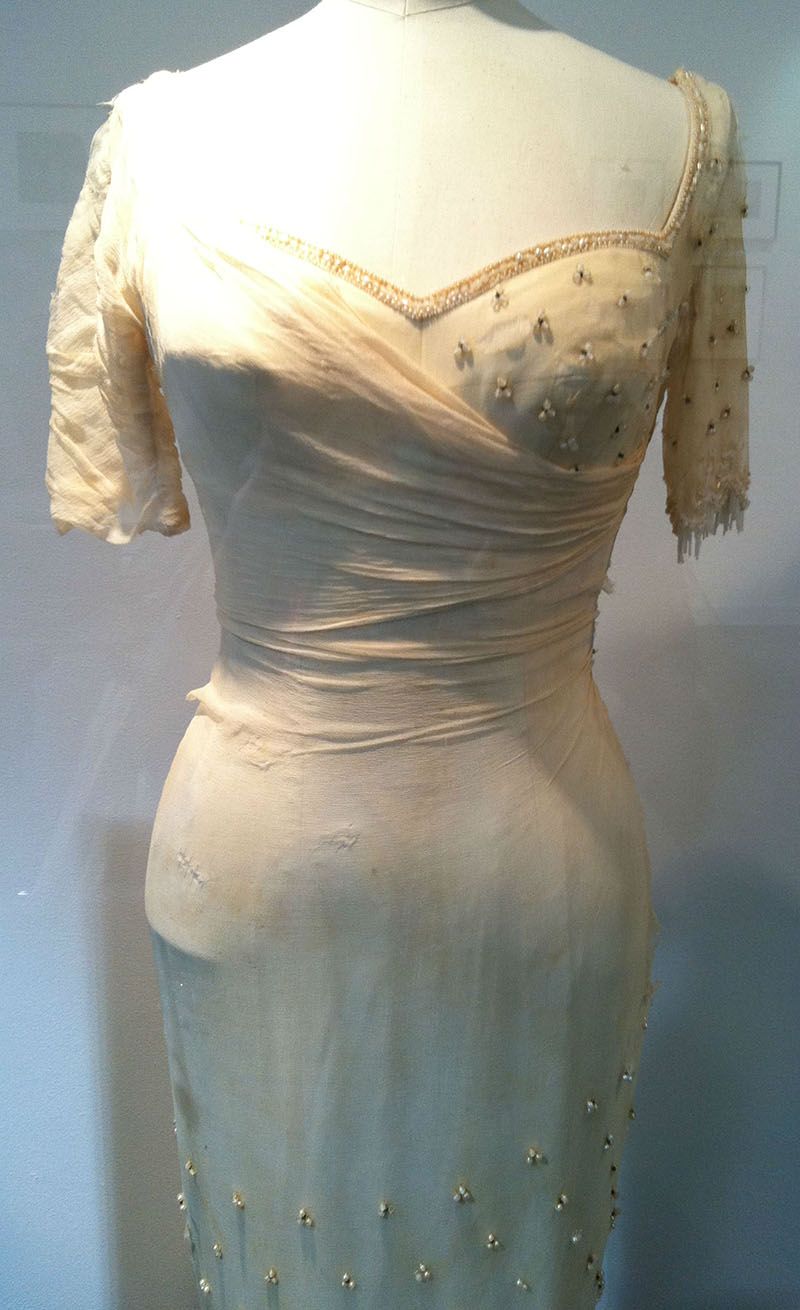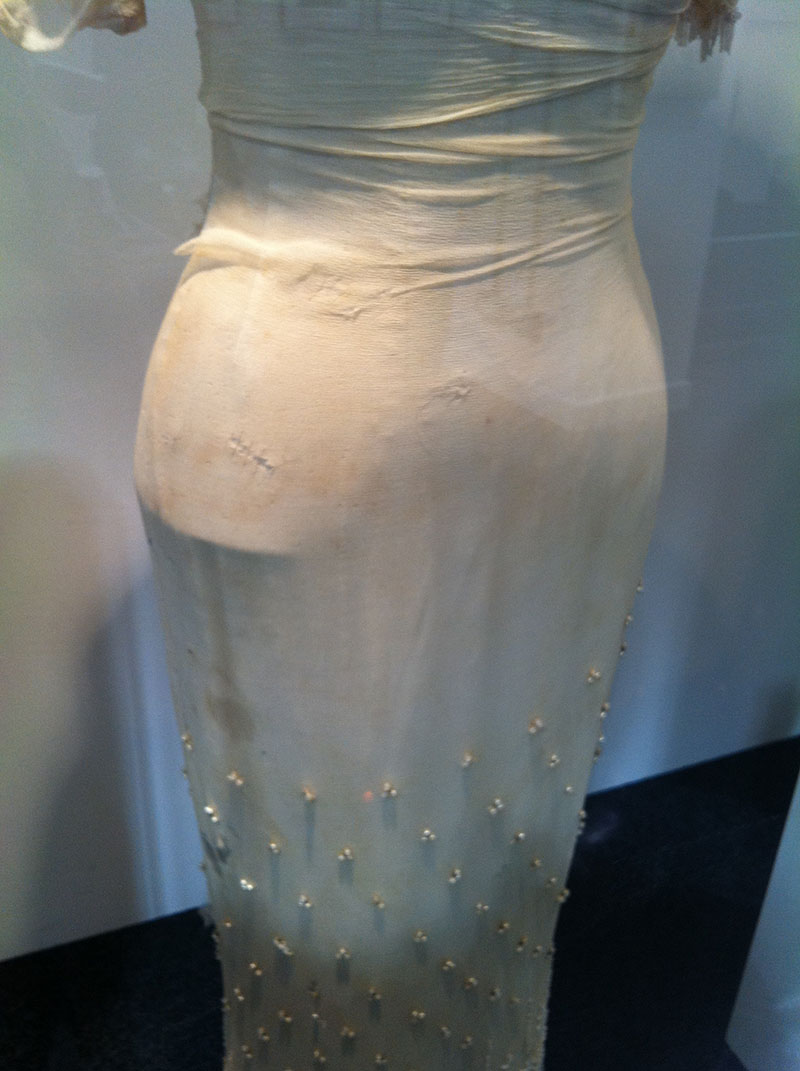 This decadent flapper style beaded cocktail dress is iconic, from 'Some Like It Hot' (1959). The collector reportedly bought this dress in 1993 for $28,500 which is quite a steal!! The black and sheer lining of the dress was pretty controversial, and the dress was so provocatively tight that Marilyn had to be lifted up onto the piano in the famous singing scene! This dress was designed by Orry Kelly who was a prolific designer for Hollywood studios, he won an Oscar for his costumes in this film.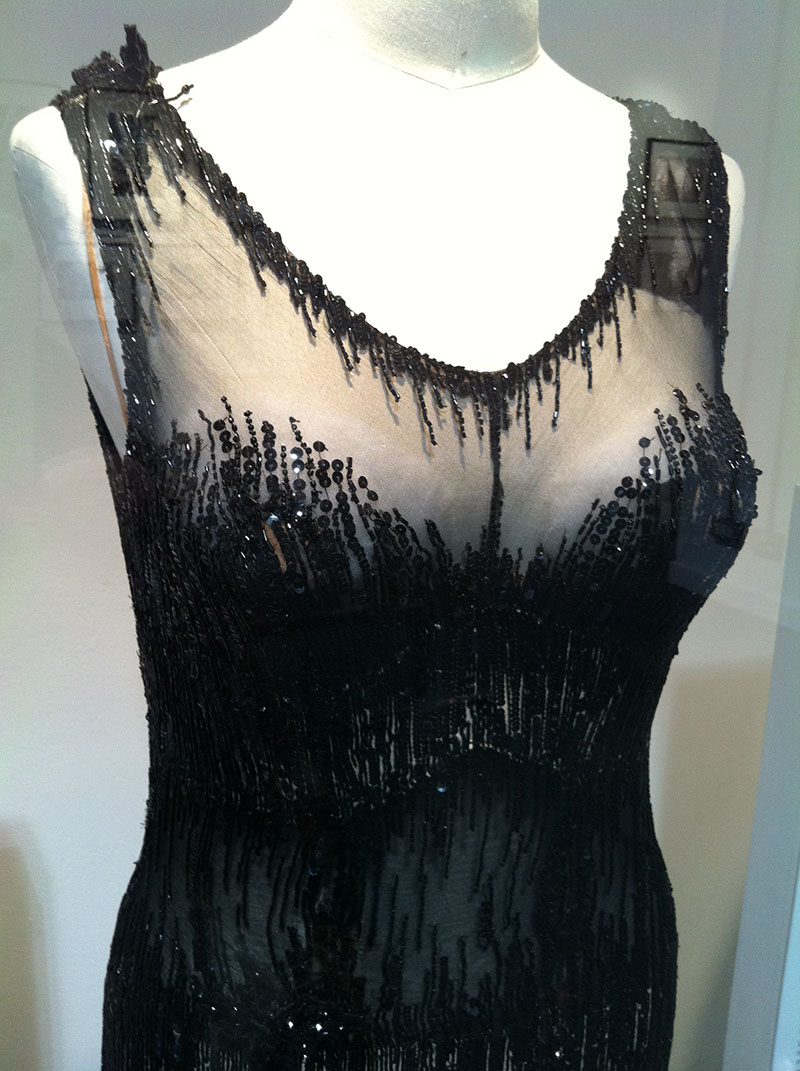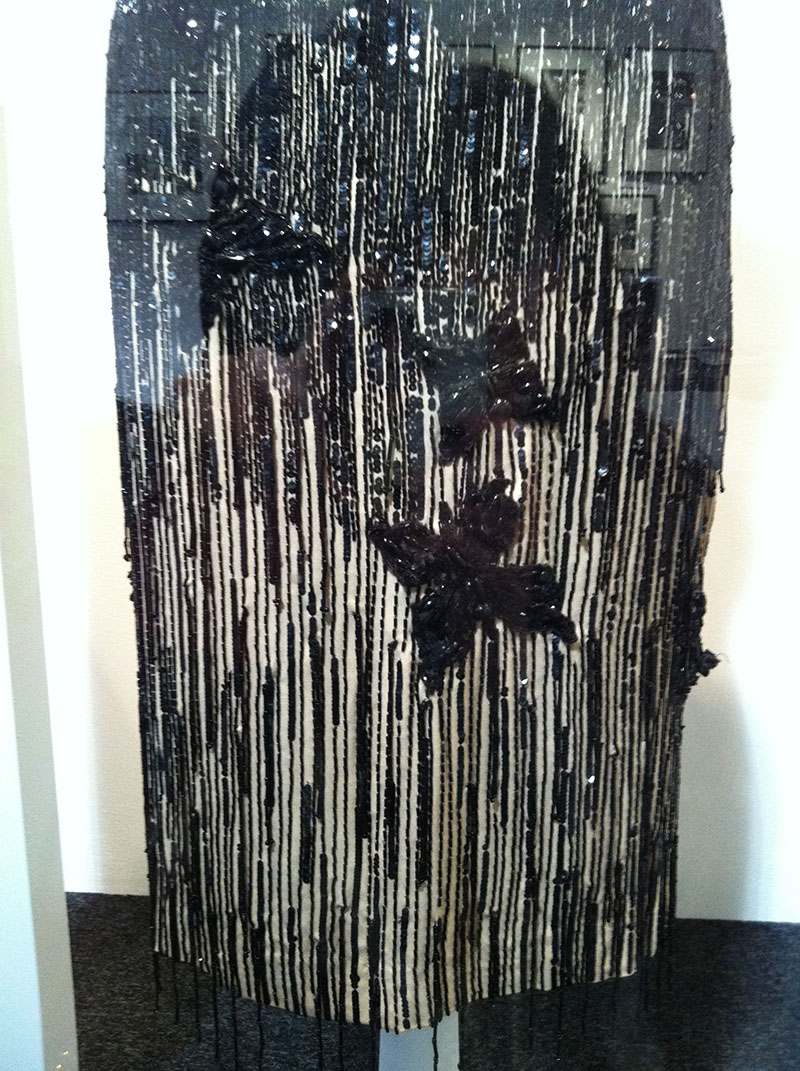 Red sequinned gown from 'Gentlemen Prefer Blondes' (1953) in which Marilyn starred with Jane Russell and they wore matching dresses. Wowzers!!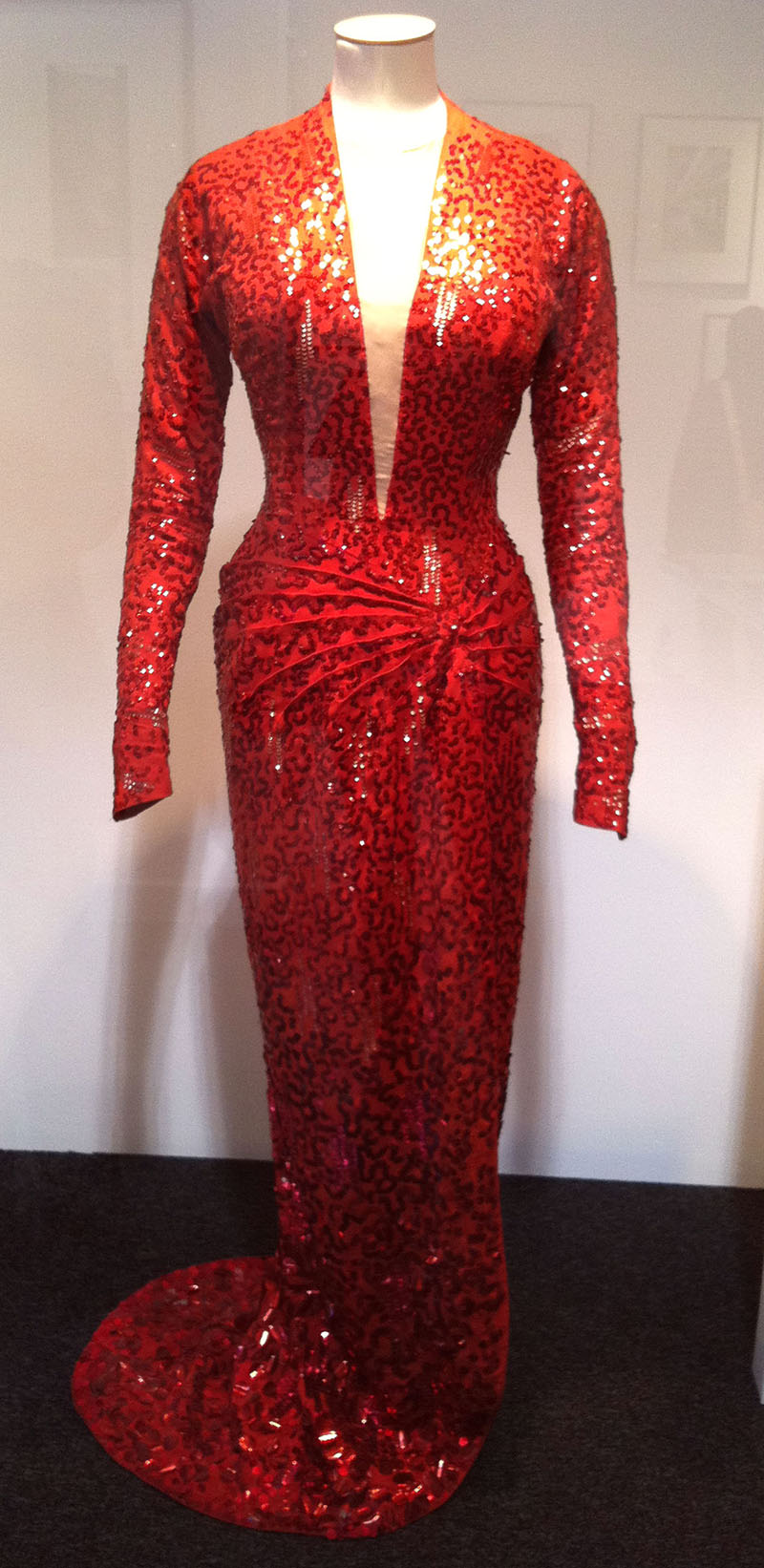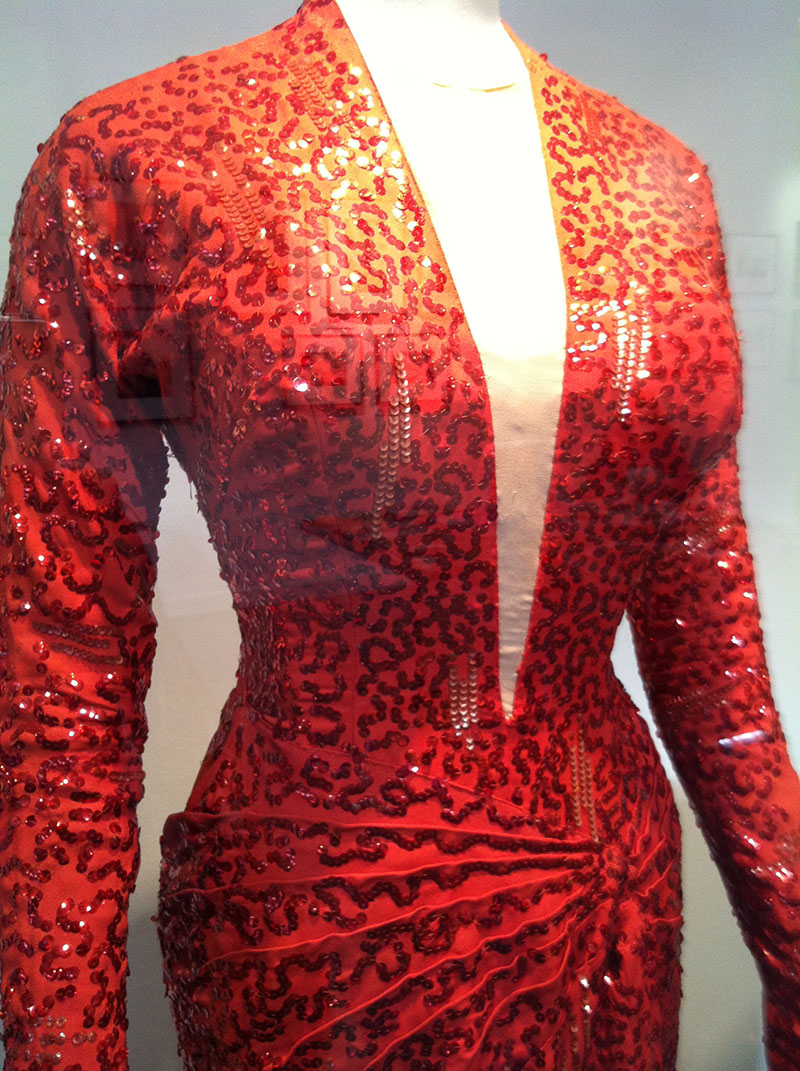 This gorgeous pink linen dress from 'Niagara' (1952) was another favourite of mine, it is the type of dress we often sell in our shop, very classic of it's era but also so wearable in modern times, this style translates so perfectly through the decades. All of Marilyn's costumes in this movie were designed to accentuate her hourglass curves as they competed for the viewers attention against the magnificent backdrop of Niagara Falls. Much of the publicity for this movie focused on Marilyn's swinging hips as she famously walked toward the Falls.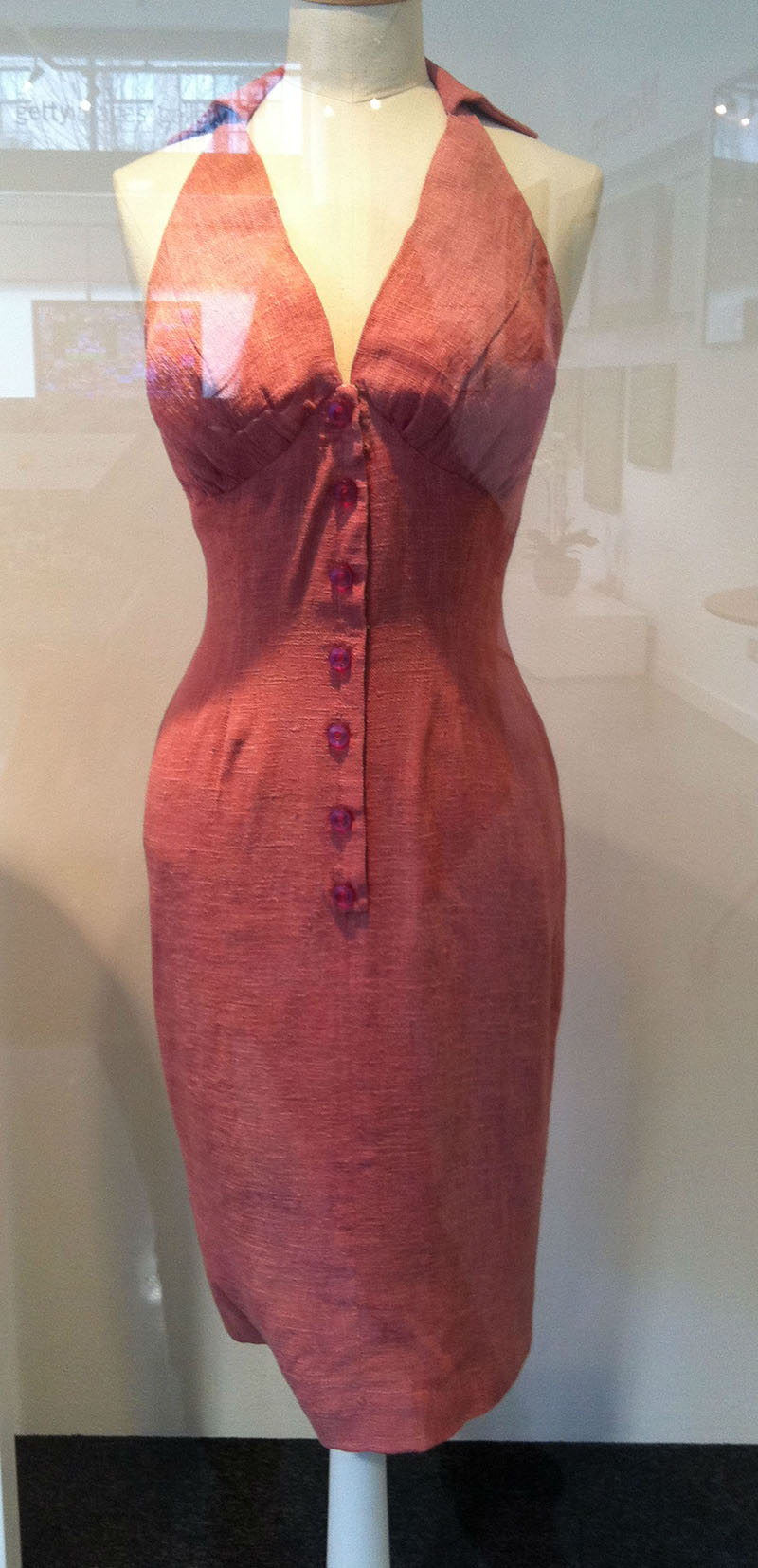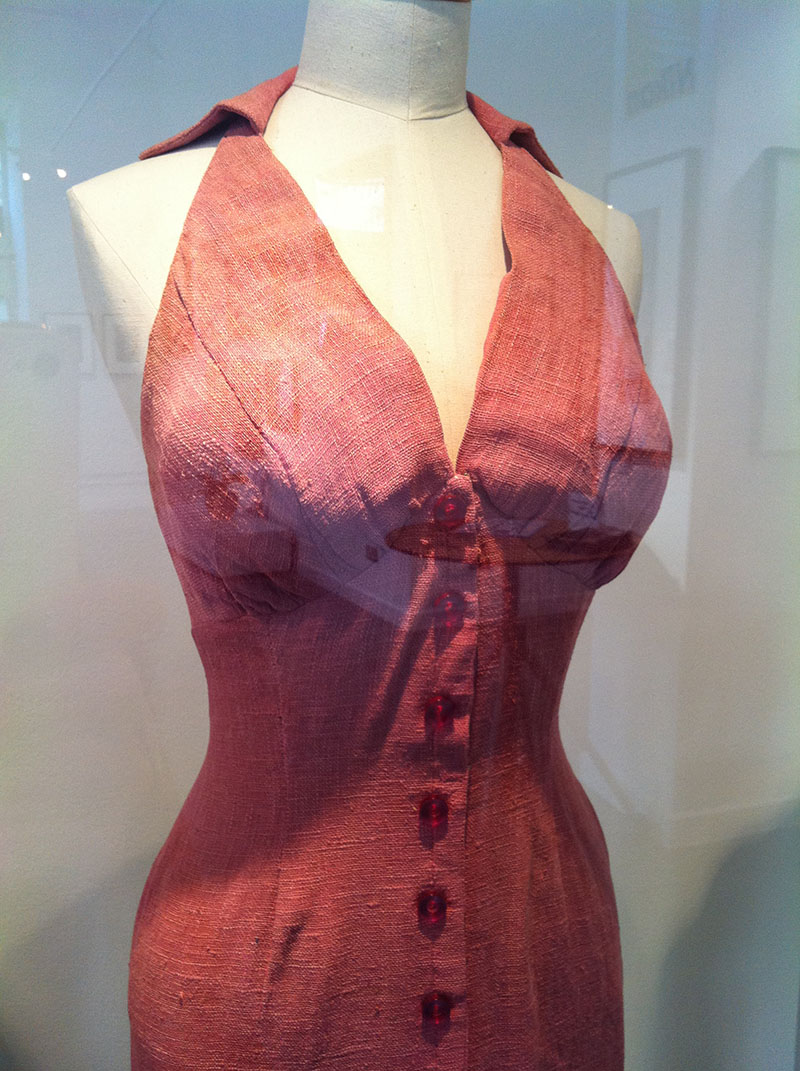 Such beeeeautiful dresses, I am so very happy that I got to see them up close, you can really feel her presence, these costumes twinned with the photographs are an utterly gorgeous way to spend a few hours. Marilyn, glamour and fashion kinda go hand in hand, she sure knew how to wear a dress and as she said, glamour couldn't be manufactured, it is about the woman who wears the dress, the femininity. Marilyn always said that she wanted to be buried in Pucci, and on August the 8th 1962, she was buried in her favourite green Pucci dress and a green chiffon scarf around her neck, in her hands was a posy of pink teacup roses from first husband Joe DiMaggio. This Pucci dress was plain and simple but Marilyn brought it to life and filled it perfectly, showing off her beautiful curves, it was one of her favourite dresses, she had previously worn it to a conference in Mexico and quipped to reporters 'You should see it on the hanger!'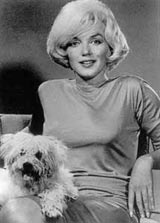 The exhibition 'Marilyn' is at the Getty Images Gallery until 23rd May 2012.