Phew! Now that we're pretty much over the peak of winter, a lot of us are gonna have our minds fixed on one thing: when will we be able to crack into our spring wardrobe, pleeeease? Soon enough, you'll be able to ditch the tights, sit outside for lunch, forget the gloom of winter and get on with the year ahead. Hurrah! The days are already getting longer, so get into that fast lane by sorting out your spring style now. Here are five tips for the months ahead…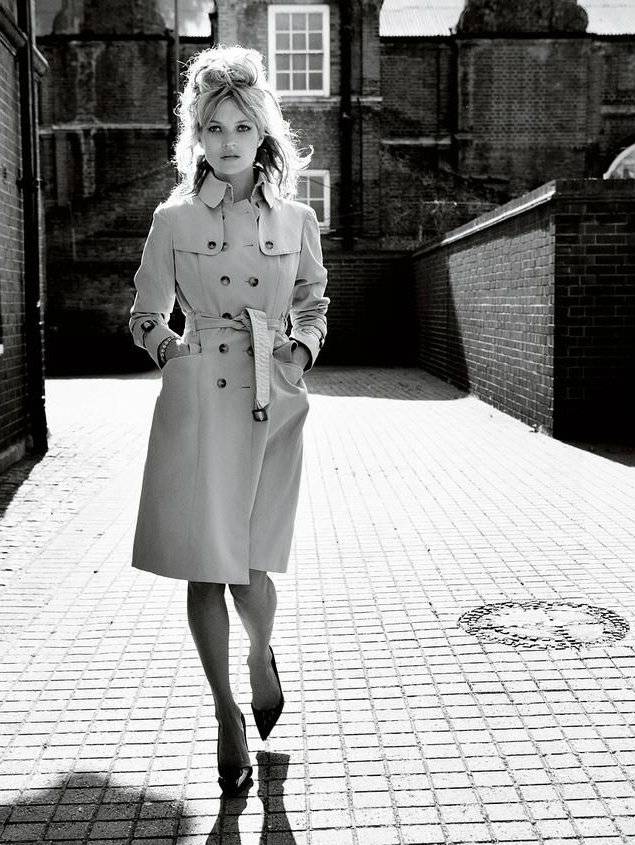 Discover the Duster Coat, or Something Similar – Duster coats have a lightweight design, ideal for wearing over the garb you have now. Just make a point to ditch your chunky knit jumper, as the extra layers can create too much bulk for a piece of clothing that's all about looking smart. Various different labels have put out styles that are great for dressing down or going to occasions, and spring usually has a lot of both. A good duster will smarten up your jeans, and present a refreshing change to winter's short jacket/dress ensemble. If you want something a little more cosy and understated, long cardigans are a good alternative. Here's a great post on how to style a long cardigan. Whatever your tastes, a duster coat, mac, or similar piece is going to be totally essential for your spring wardrobe.
Stick with Long, Lean Hemlines – Now that it's getting almost too warm to go out wrapped up in a dozen layers, you're gonna want a transition, and get used to feeling a breeze around your ankles again; lush. It may sound too simple to be effective, but longer, leaner hemlines are a great way to make the change. The best way to do this is to lose your tights, but keep a long skirt or dress so that you don't feel too much of a shock. Soon enough, you'll be ready to start wearing summer's airy, flirty skirts once again!
Crack out the Florals – Flowers are just totes synonymous with spring. They sum up the fresh starts and beauty we associate with the season, so start digging the florals out from the back of the closet. A floral dress is sure to be the trophy piece, but while the weather's still warming up, you may want to put it off until you can say with absolute certainty that it's summer. Still, the weather's going to be comfortable enough for skirts, tops, jeans and so on. This will get you more tuned to a warm mindset, and get you ready for all the sun that's on its way, yaaaaaay! 
Let Craft-work Back into Your Life – This is another seasonal tradition that isn't going to go away any time soon. You know that spring's arrived when the crochet and lace starts appearing on skirts, blouses, and the hems of dresses. In a few weeks, it will be time to let them all out to play again! While we're still in the transition period, make sure you're easing those frills in. Add too much in too short a space of time, and you'll just over-saturate your outfit. Instead, start off with some touches here and there to give yourself the perfect level of spring dressing. Like, you could go looking for understated decorations on a jacket, and combine the piece with a simple black t-shirt, or a roll-neck. Sleek trousers, either skinny, cropped or wide-leg, but always in a neutral colour, can also be great for balancing out the craft-work in your outfit.
Bare your Feet – You've had your feet shut up for long enough. Dip a toe into those fresh spring waters with a good sandal. Gladiator styles are still in massive demand, but these will be better when the summer rolls around. Now, a more standard style will work better, combined with cropped trousers to keep yourself firmly in the right part of the calendar. If you can't handle these, there are some a lot of boot-sandal hybrids currently on the market which might pique your interest. It can be pretty hard to make these mesh with the rest of your outfit when the days are still fairly chilly. However, they're always going to beat socks and sandals! Let your feet breathe a bit now, and you'll be all set for slipping into your favourite heels in the summer.
Getting your spring wardrobe right is all a question of balance. Lighten or lose a few layers, compensate where you need to, and above all else get comfortable and ready to feel a little sun on your face!