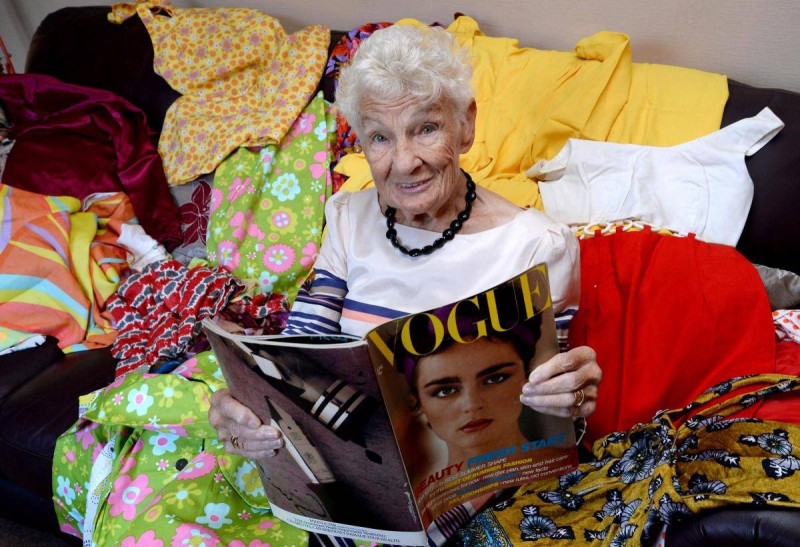 I, have been working in vintage fashion for over 15 years now, and, by far, one of the things I MOST love about vintage is the history and stories behind the clothes. I adore the fact that many of these dresses have been around longer then I have been alive, have lived a life, enjoyed outings and been loved by others before me. I especially relish in a dress when I find out who it once belonged to and where it has been before it arrived in my hands. I love pink, I love gold and I love vintage dresses, so, my heart skipped a beat when I came across this amaaaazing sugar pink and gold satin brocade cocktail dress. I saw this beauty on eBay and, to be honest, I couldn't stop thinking about it, it had captured me and I knew I needed to make it mine. I'm a determined girl and that dress wasn't going to go anywhere except for my closet. It was destiny for sure. I bought the dress, hitting the 'buy it now' button without hesitation, I knew that it and I would be a perfect match. Helen, who sold it to me messaged me straight away explaining that it had belonged to her Mother, Audrey Watson, and that it was a part of her huge collection of clothing that she had lovingly collected throughout her lifetime and that she hoped I would love it as much as her Mother had; that it had been a hard one to let go of. It immediately added charm to the dress that I now knew who it had belonged to. Then it arrived. It fitted me as if it had been tailored just for me and I knew it was gonna go straight into my own personal collection of vintage dresses that I will never be able to part with. It is a pure stunner. I love it so much I included in in my collection of dresses recently showcased in The Vintage Show as part of Norwich Fashion Week, I just had to show it off. In the package with the dress, Helen kindly enclosed a copy of an article in Saga magazine about Audrey and her vast collection of clothing. I was thrilled to know more about the previous owner and hurriedly messaged Helen to tell her that I loved the dress even more than I thought I would and to ask if she could let Audrey know that it will be forever cherished. She was delighted, I was delighted, and I hope Audrey was delighted too, that her dress had found a new happy owner.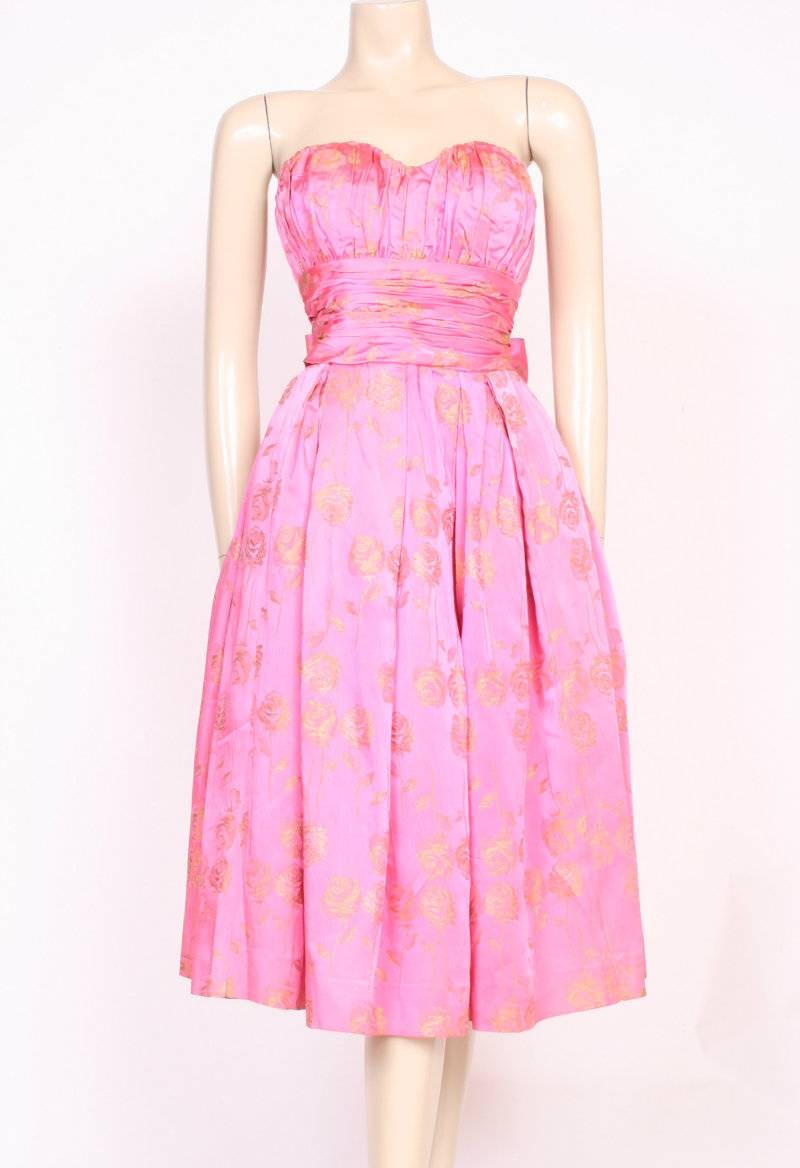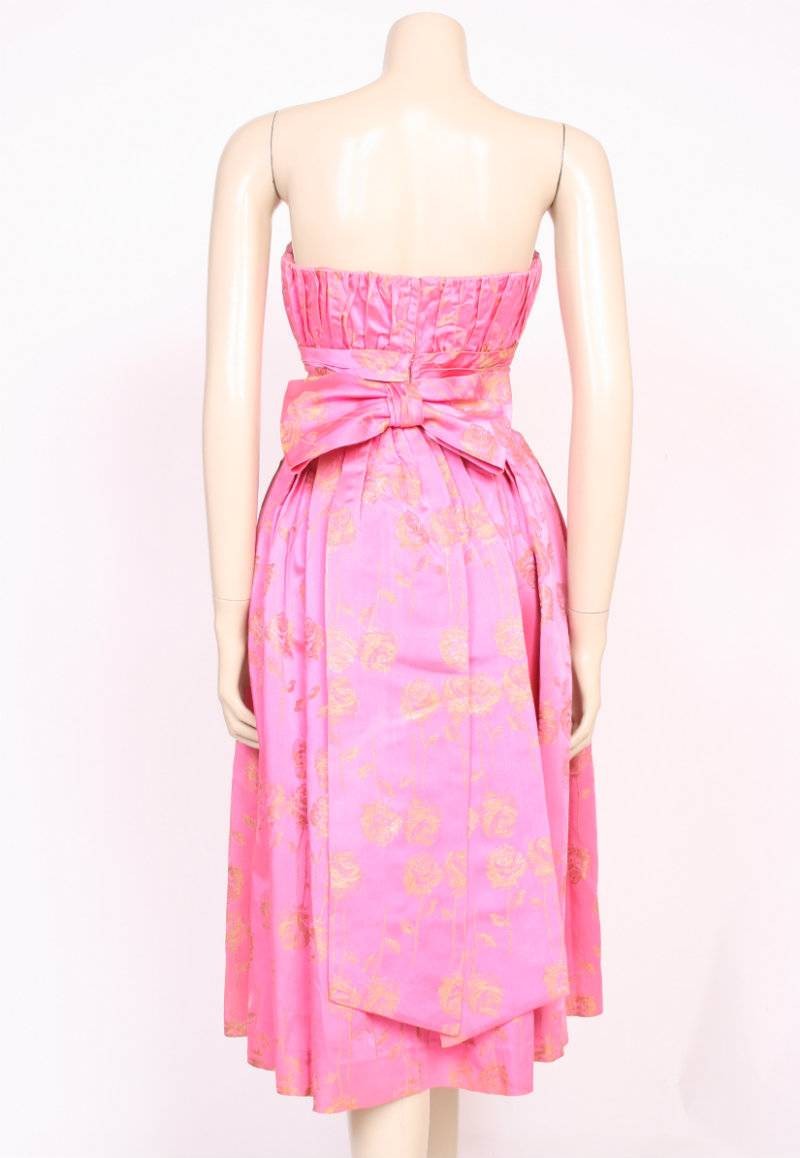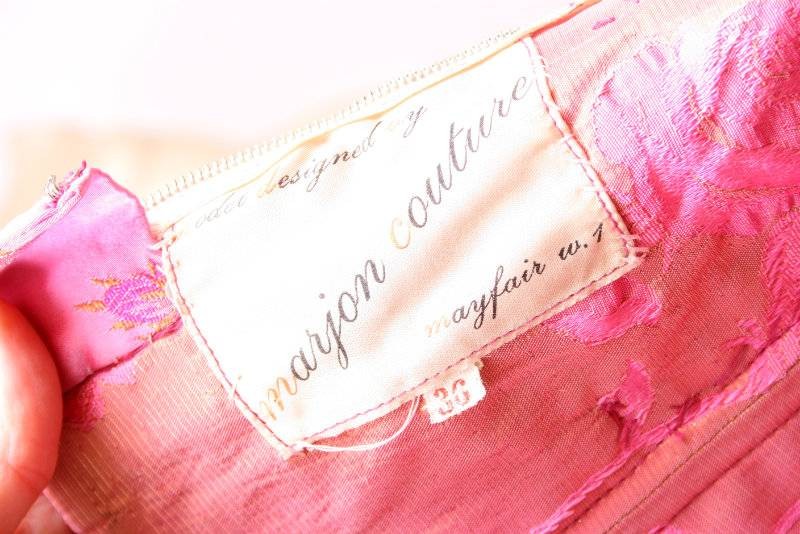 Would ya just look at the beauty? Isn't it pretty? Made by 'Marjon Couture', I discovered that Audrey bought this dream dress in 1962 in a small shop in Sleaford, in a sale, she actually bought two of the same dress and took apart the second in order to make a matching jacket. Oh my. Imagine the days when there was more than one of these dresses on the rail! Audrey will be 88 years old in May this year and during her life so far she has amassed thousands of items of fashion including dresses, jumpsuits, jewellery and shoes. Just imagine! What a fashionable gal! Her collection has even caught the eye of vintage lover Wayne Hemingway, that's how great her archives are! During the 60's and 70's Audrey made many trips from her home in Lincolnshire down to London to hit the boutiques on the King's Road and Carnaby Street. How I would adore to ask her about all her memories; "I went for clothes that stood out and were unusual rather than a particular label. I didn't want to look like everyone else" she said to Saga Magazine. The interview in Saga goes on to say that 'One outfit was rarely enough. Audrey used to put several in the car boot in case she changed her mind halfway through the evening', she sounds like a true fashion dream! The majority of Audrey's collection has now been auctioned off and is now being worn by a new generation, you can see more of the story on the Facebook page that Helen has set up. It turns out that Audrey never actually wore this pink dress, so I will be the first person, after all these years, to wear it, and I cannot wait. It has been cared for and saved by Audrey until it found it's new owner; meeee! Thank you Audrey for this dress, it will be truly treasured. "All my clothes have memories attached" said Audrey, and now it will be making new memories with me. I couldn't love it more.
Here's some gorgeous pictures of Audrey and her love for fashion!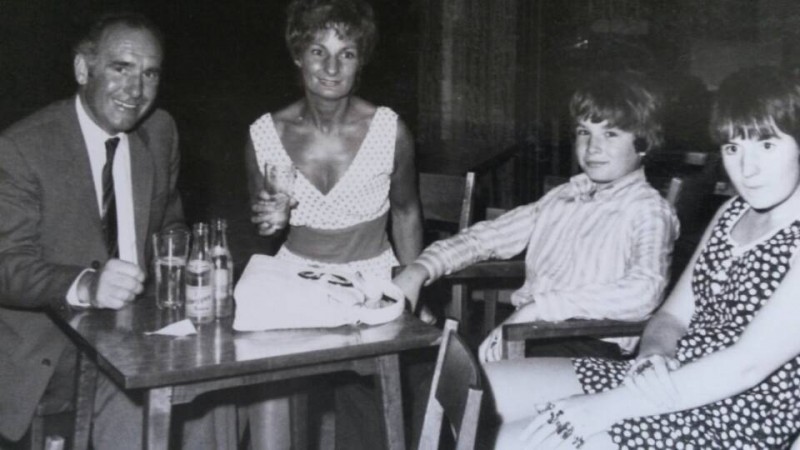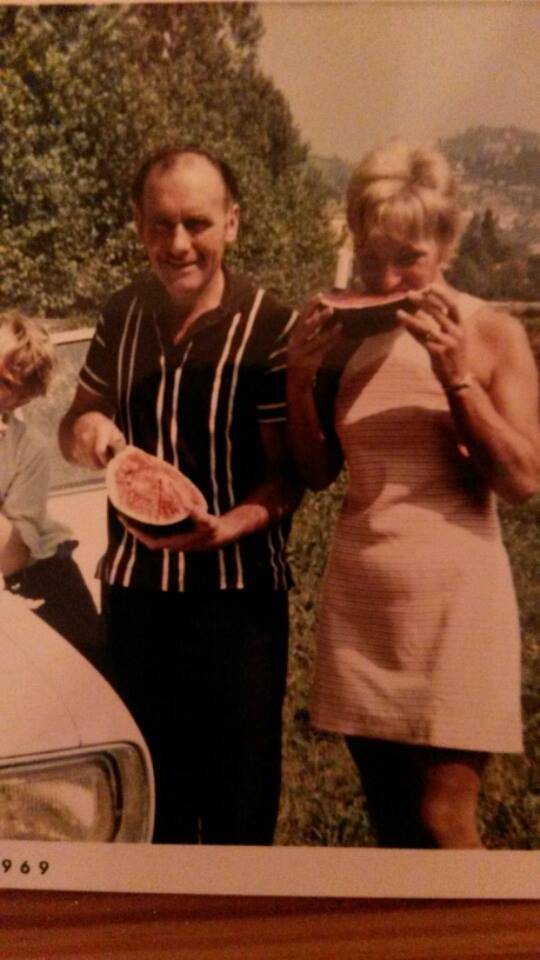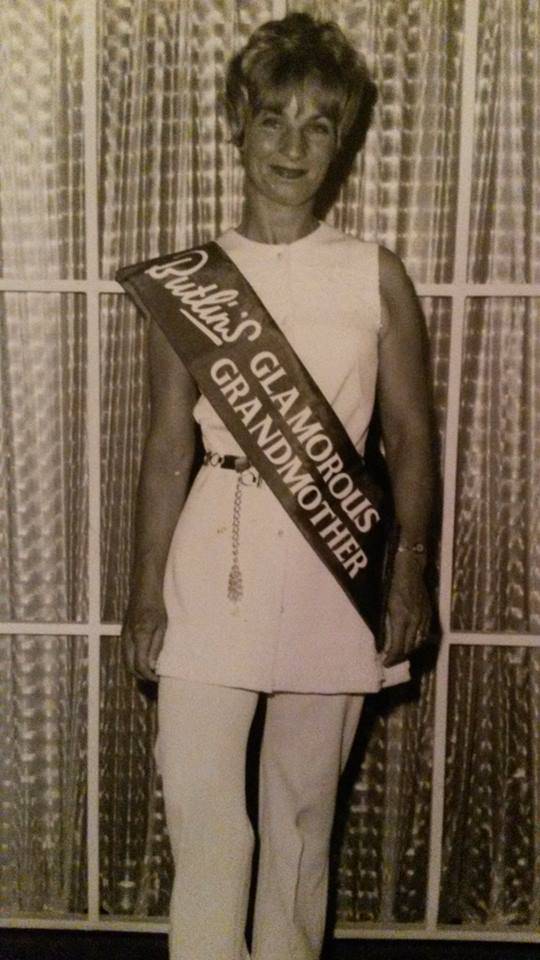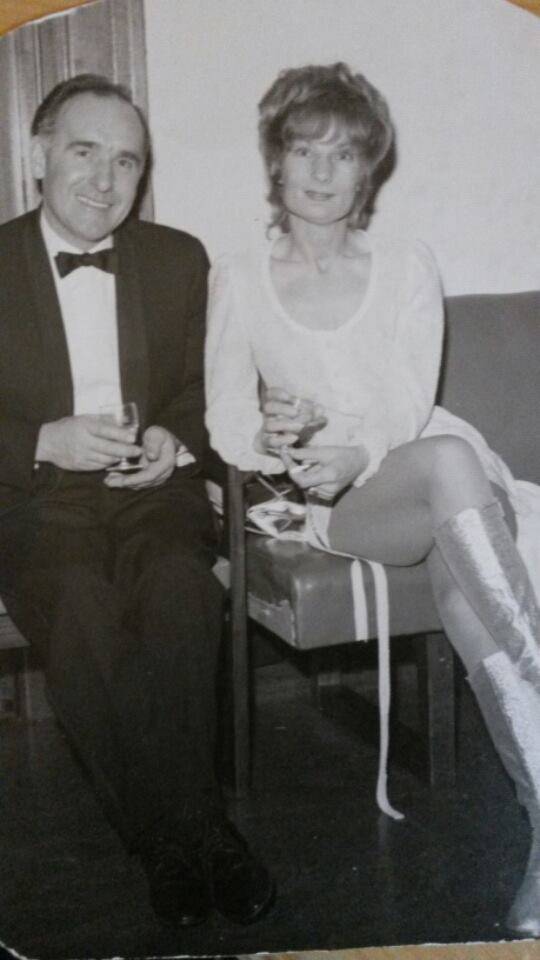 First image by Anna Gowthorpe, images of Audrey by kind permission of Helen and her Facebook page