I bloomin' love it when I source a vintage dress and also find out its story, it makes that dress come even more alive and adds a real sprinkle of magic! This dress came into my possession a short while ago and has a story so cool that I can't yet bear to part with it! I bought this dress from it's original owner, a lady in her mid 60's who pulled it out of her bag and said 'This dress has a romance to it'….
Well, add her words to the fact that this dress is ridiculously cute and gold…..BOOM, I wanted it!
This dress, this little darling, is the epitome of it's era. A sparkly cocktail dress with a tulip shaped skirt, stunning simple neckline and buttons and bow detail, I can just picture it being worn with a blonde beehive and kitten heels! Made by 'Frank Usher London', the tailoring is adorable and it even hangs beautifully on a hanger, a really defined little shape! The dress also has a 'Harrods London' label in it so it would have been made by Usher to sell in the Knightsbridge store exclusively; which is where it's previous owner fell in love with it.
She was in the dreamy department store with her lover of the time and saw the dress, she adored it and so he bought it for her. He was taking her to the opening of London's Park Lane Hilton Hotel. Wow! On April 17th 1963 she wore it to the opening of this amazing hotel with her lover….'he was extremely famous by the way' she told me as she left….'oooh who was it?' I asked, to which she smiled and whispered; 'I can never tell anyone, he was married'…
So this little cutie of a dress, not only attended a fascinating and no doubt ridiculously glamorous event, but it was worn on an illicit date by a girl who was madly in love with her famous, secret lover! What this dress must have been witness to… how wonderful and thrilling!
I found some images of the Park Lane Hotel and it's opening event on this great site, it's a big shame the lady wouldn't let me have a photo of her in the dress with her man; I guess that's a secret that her and the dress will forever keep to themselves.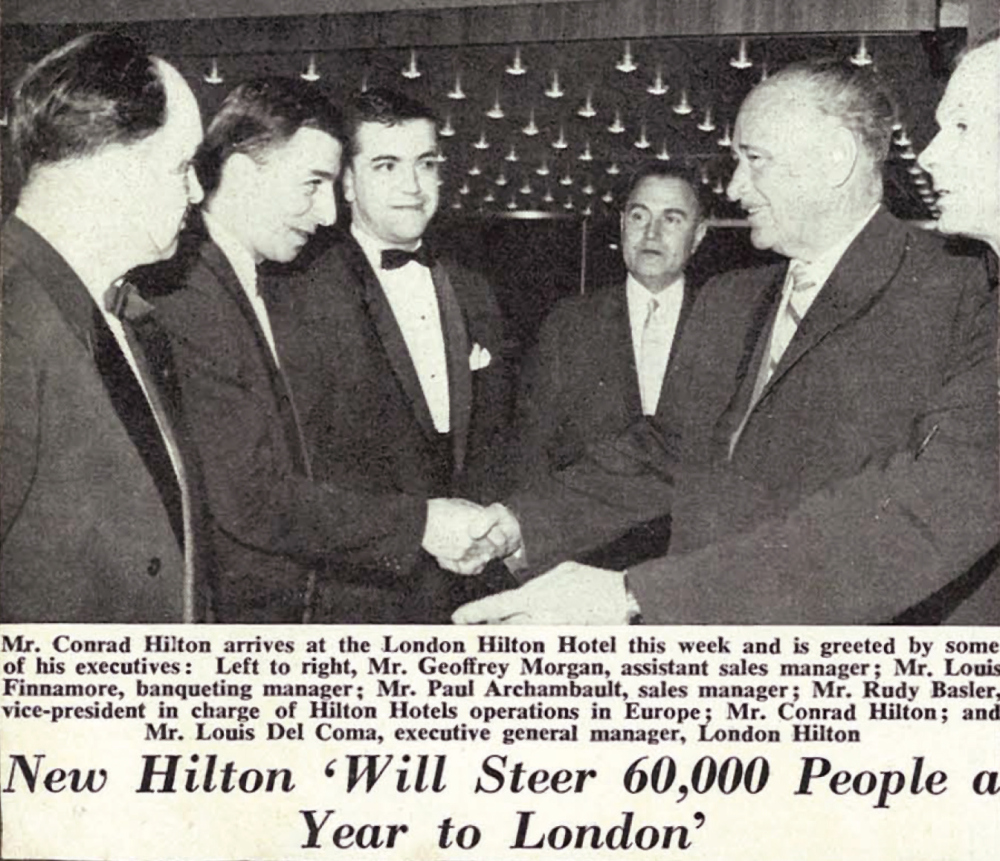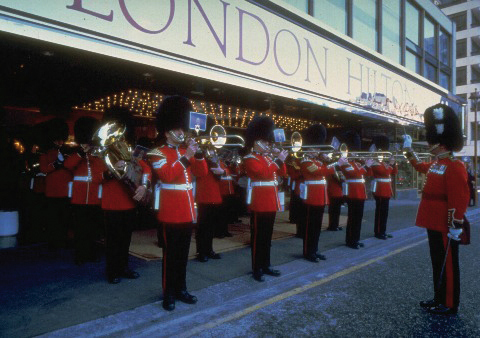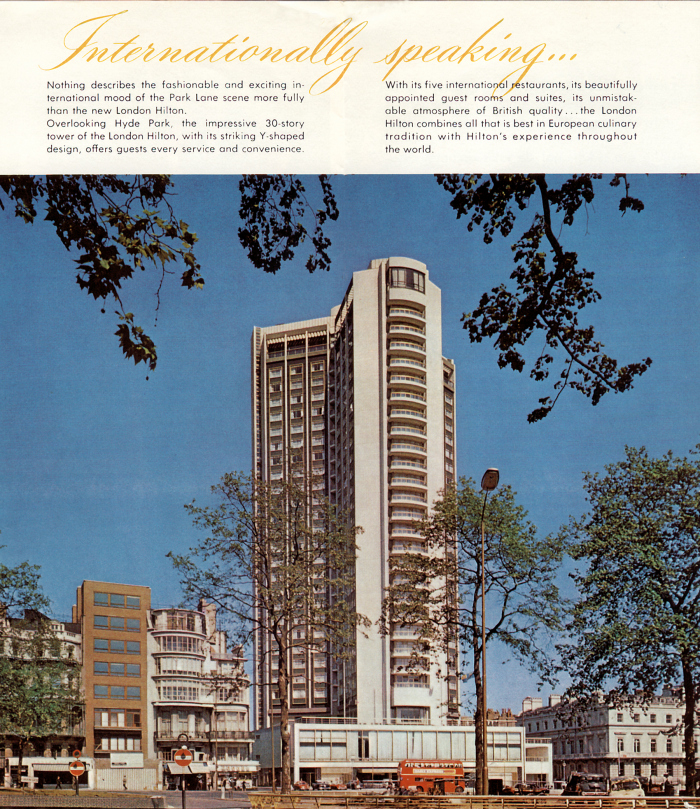 All images of Park Lane Hilton by very kind permission of ©famoushotels.org 
an invitation to the opening
the opening dinner menu, prepared for 900 people
the main dining room at The International Restaurant
The London Tavern dining room
sitting room of a suite on the 27th floor
Trader Vic's the Polynesian restaurant
newspaper cutting
the very first brochure, 1963
You can find other equally gorgeous 60's cocktail dresses to wear at The Hilton like this pink one, in my online vintage shop!