London Fashion Week is always a treat. No other brands or designers can be relied upon as much as those in British fashion to showcase a perfect blend of innovation and classicism. Tailoring, elegance and sophistication sit comfortably alongside eccentricity and wit. Both Vivienne Westwood and Fyodor Golan exhibit this perfectly with totally wearable designs that make my eyes pop with glee. I love classic, plain stuff, that can be accessorized with detail, I also adore real showstopper dresses that are a structure and creation all on their own and need no adding to. I like all or nothing when it comes to fashion. After lots of gazing at the SS13 collections I managed to choose my most very favourite 10 looks and my top 3 catwalk shows….in which I kinda love everything about the collection. For the upcoming spring/summer, there seems to be lots of white, and lots of bold block colours in sumptuous ruffles, laces and satins, lots of tailoring with it's usual sexy androgynous tone, and plenty of futuristic digital and abstract prints. It was flats that appeared to reign supreme in the footwear, with flat platform soles, running trainers, plimsolls and jelly shoes being teamed with girly dresses. I personally like a heel, so the killer heels in the Burberry Prorsum show were the ones that made my heart swell. There was a definite nod to the 1990's, with dresses and skirts worn over trousers and skinny spaghetti straps on dresses….much as I loathe to admit the 90's are now classed as vintage…I think they are working their way forcefully into that category, crikey. Whatever the season, and whatever the trends, London Fashion Week is always a beautiful and delightful escapism for my eyes.
My Top 10 looks from the shows......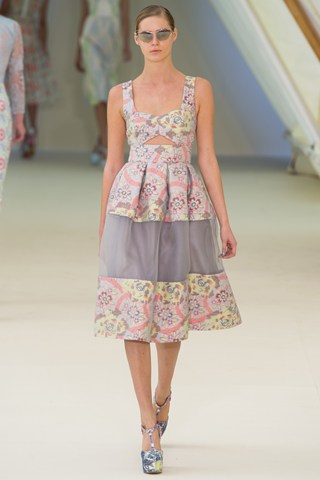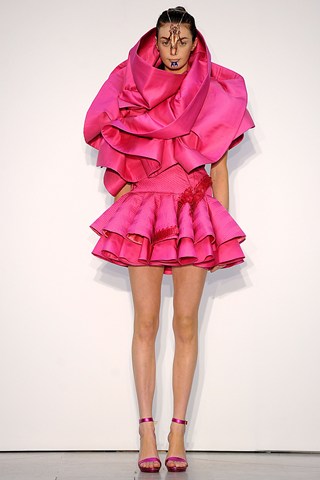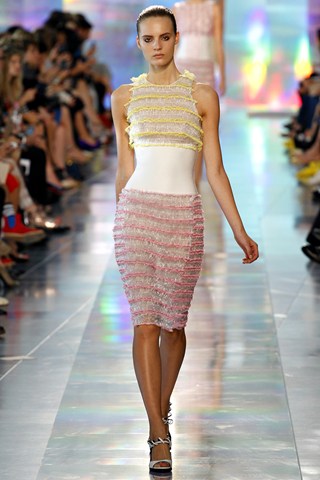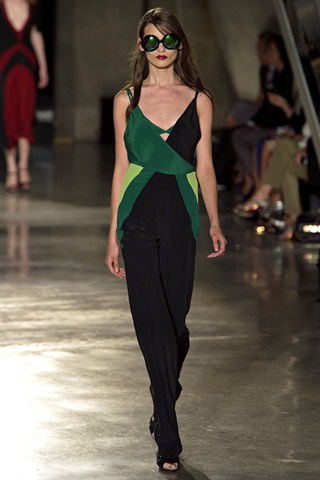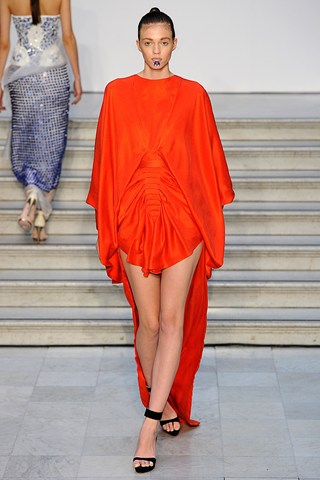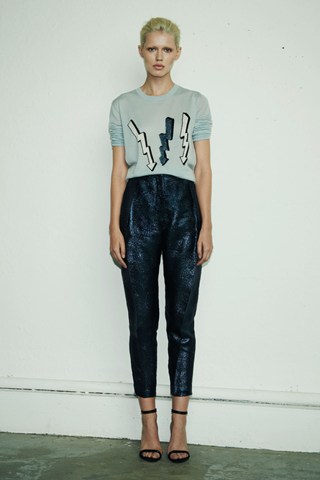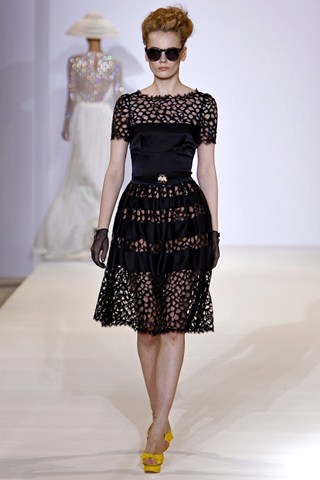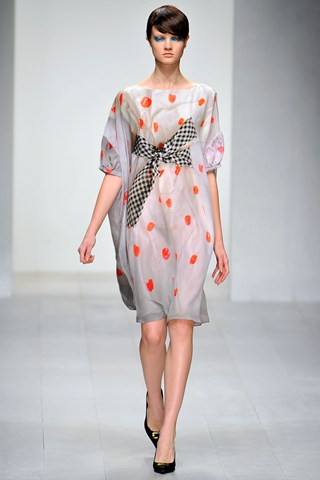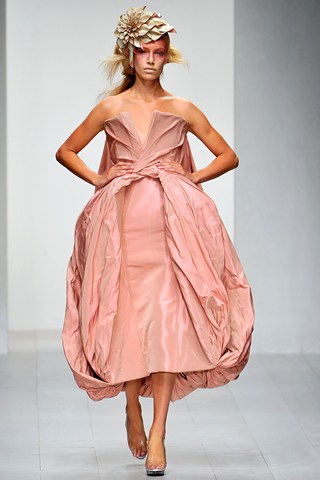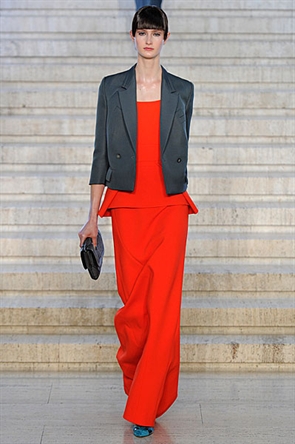 Erdem
Fyodor Golan
Christopher Kane
Jonathan Saunders
Fyodor Golan
Markus Lupfer
Temperley London
Antoni & Alison
Corrie Nielson
Antoni Beradi
My Top 3 catwalk shows.....
Burberry Prorsum. Always a British classic, I totally adore their collections, sleek tailoring, feminine elegance and with a dash of subtle eccentricity, delightful, and so damn sexy.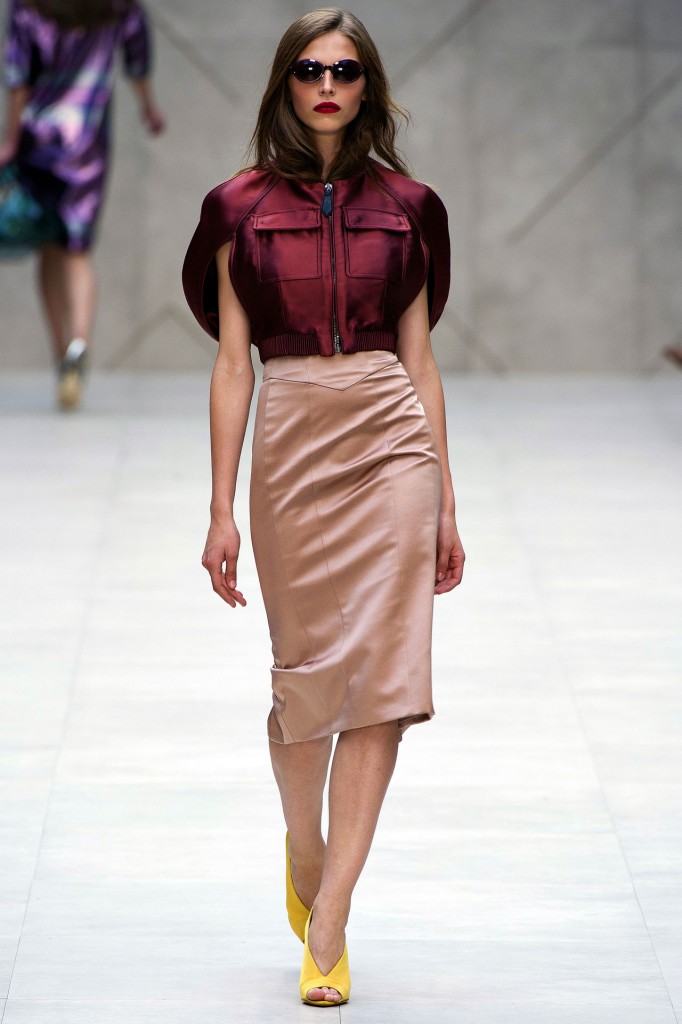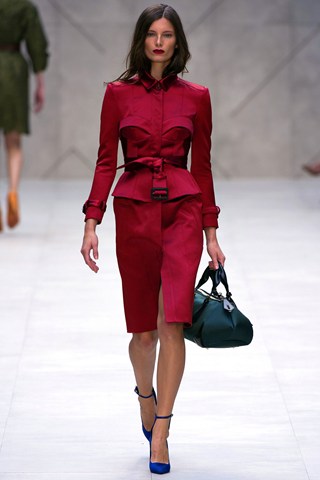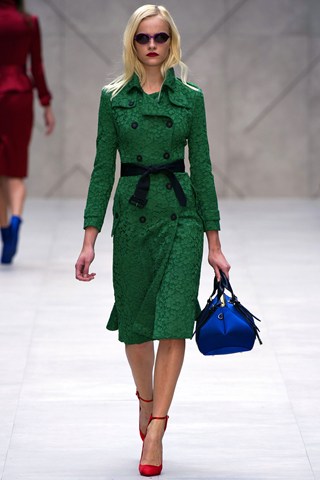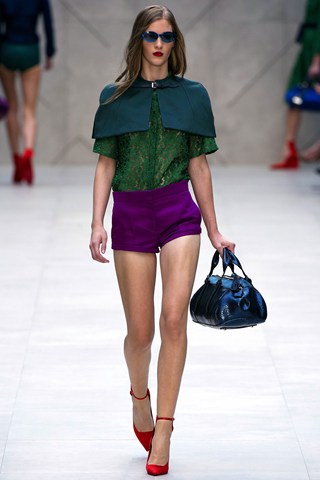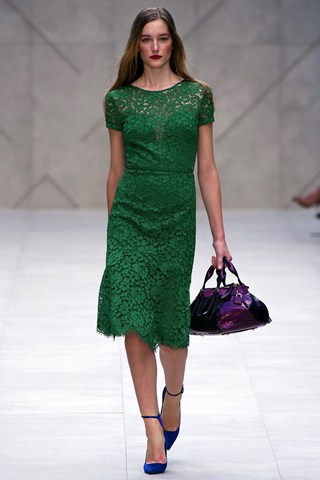 Erdem. Feminine sugared almond pastels with timeless silhouettes, gorgeous prints and lace, all the fabrics look utterly sumptuous.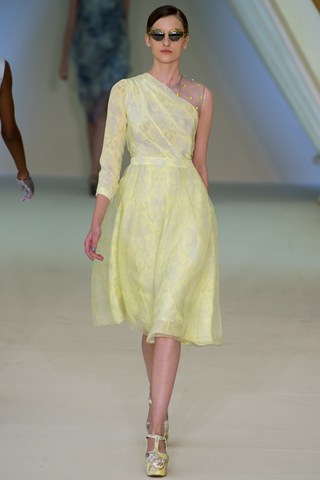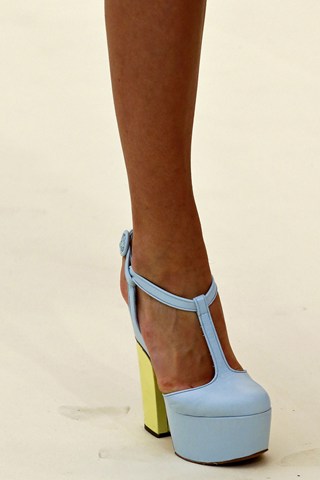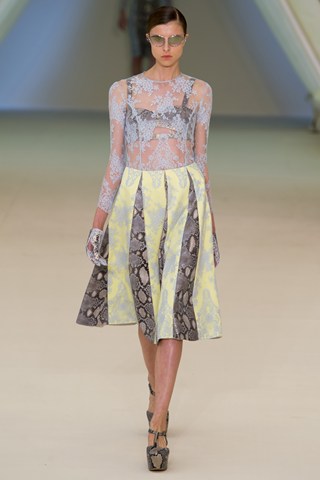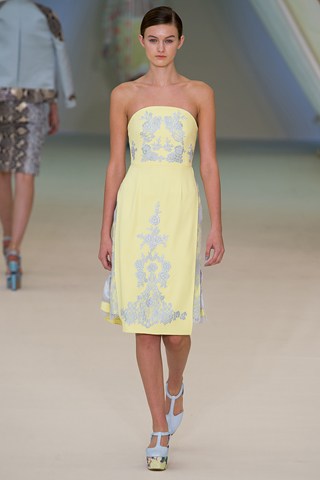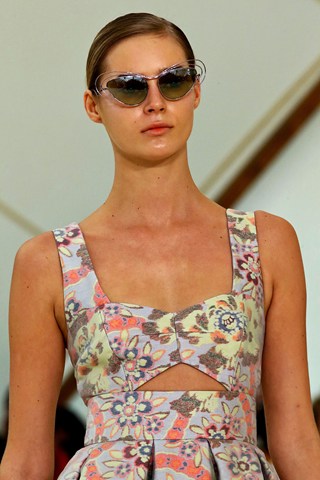 John Rocha. His designs are always amazing in their structure and composition, I love the quirks and lavish detail, his simple palette of blacks and brights for this show is perfection.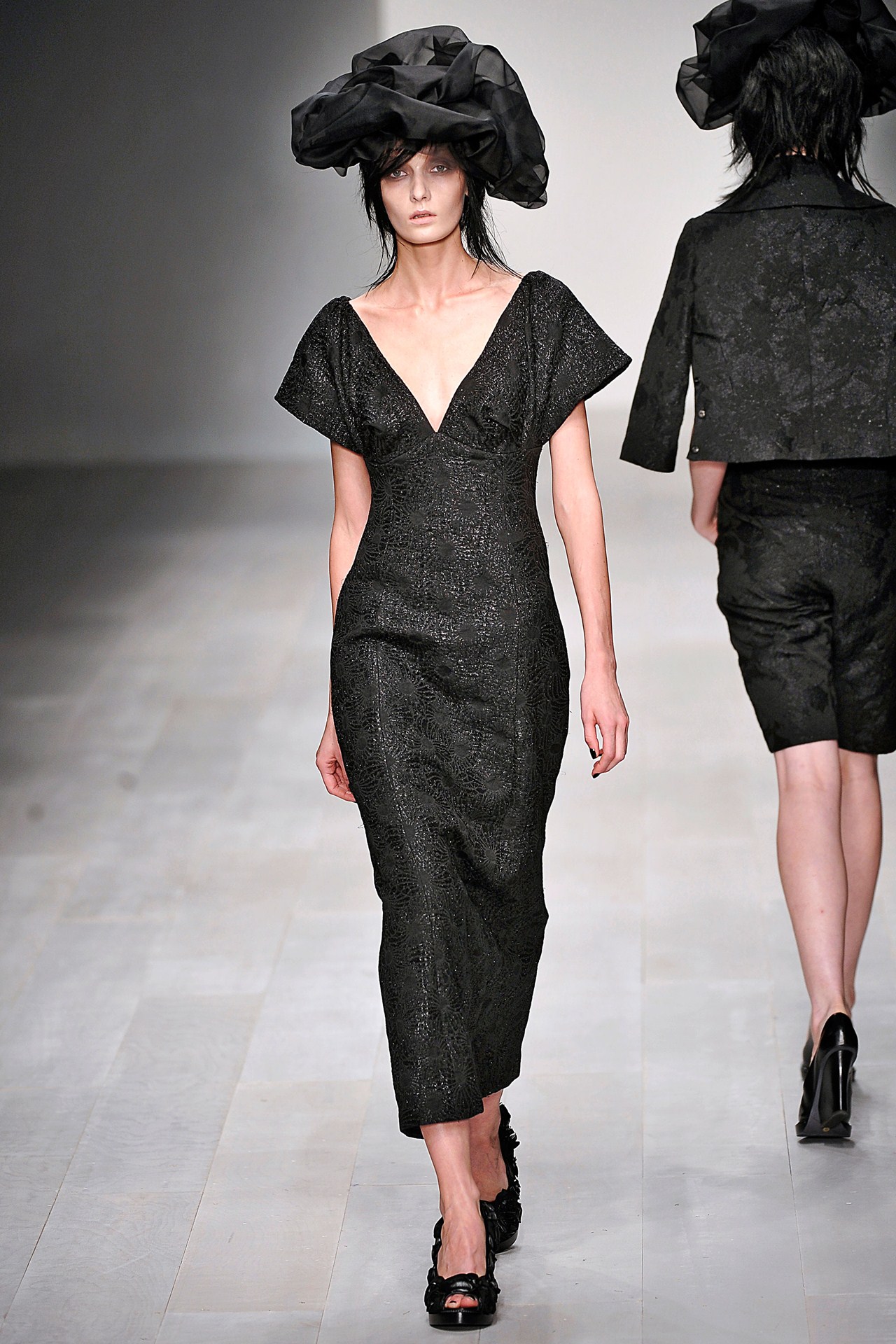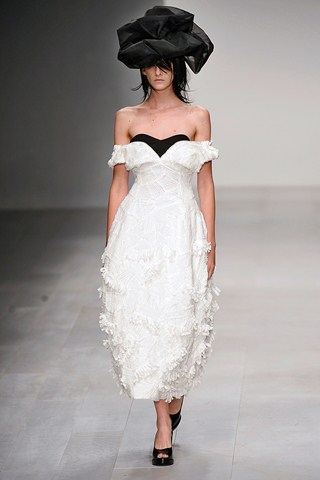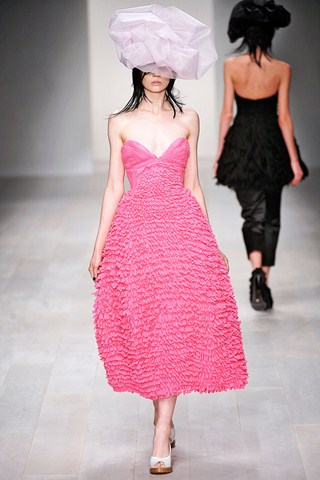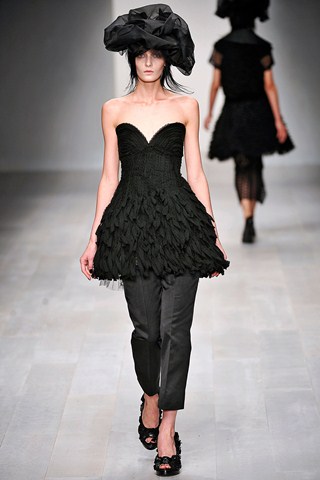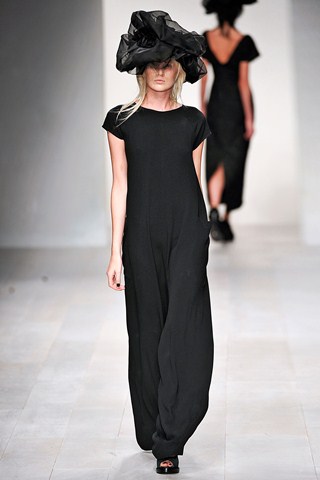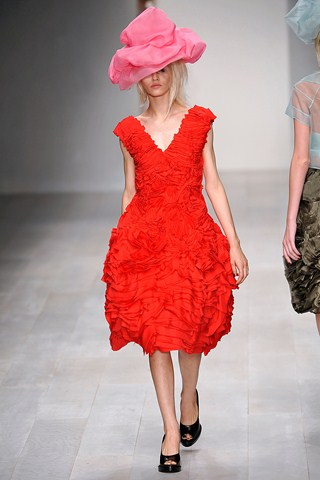 And my favourite model of the shows has to be Liu Wen, seen here at the Burberry Prorsum show…….beauuuutiful.