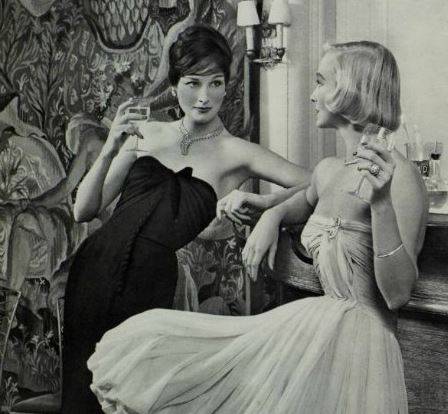 Throwing a Fifties cocktail party can be one of the highlights of your year if you pay attention to a few little extra cute details. The Fifties may have come before the Swinging Sixties but the cocktail parties were somethin' ELSE! Social events for the upper and middle classes, cocktail parties, featured great food, great music and beautiful, beauuuutiful dresses, gah, the dresses! One of the best theme evenings you could go to is a Fifties night – and not just for the amazing music! With these top tips, you could throw the best cocktail party of the year!
Invites- The Fifties were the decade of formality and etiquette and sending formal invitations out for parties were the norm. Make sure you include the correct details for your RSVP request and ring around the week before the party so you get your party numbers.
Food – To truly impress your guests, make sure you bypass the buffet and go for serving hot and cold finger food passed around by a waitress you can hire. This is exactly what a hostess would have done in the Fifties so emulating that era is a darling thing to do! Fruit kebabs, ham and cheese parcels, and anything in aspic would be a popular option! Offer cloth napkins instead of paper ones for a real Fifties touch of class.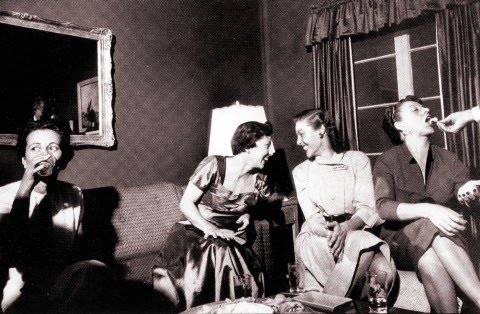 Fashion – One of the best bits of a cocktail party was choosing your outfit! As these are formal affairs, strapless dresses with a full skirt and petticoat were all the rage. Throw on some small fancy colour diamonds and you'll be the belle of the ball for certain. High heels, up-dos such as a chignon and a small handbag would set the entire look off beautifully. Browse online images of 50's movie stars for inspiration, it's a super fun way to dress! 
Home –A cocktail party at home would have been the best opportunity a housewife would have to show off the home and all your skills for keeping your home beautiful. Cutting fresh wildflowers from the garden and arranging them around the house would be a classy and gorgeous way of brightening the home without going for standard décor. While you most probably don't like smoking in the home, dot vintage ashtrays through the room, as smoking was popular in that decade.
Cocktails – If you have a drinks cabinet, it's time to get those bottles polished! You can put together a drinks trolley and offer martinis, side cars, vodka highballs and whiskey sours for a truly Fifties feel.
Music – You'll need something to bop to so if you don't have a retro record player, download some timeless tracks onto an iPod and dock it for the night. Not too loud, mind, as you want to be able to have conversation over the music. Crank it up for dancing later on!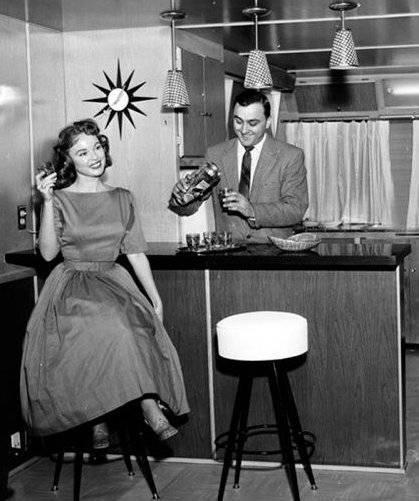 Your Fifties cocktail party will go off without a hitch and you'll be the talk of the town just by following these party tips. Vintage doesn't get better than the Fifties so it's time for a shopping trip for a brand new cocktail dress!