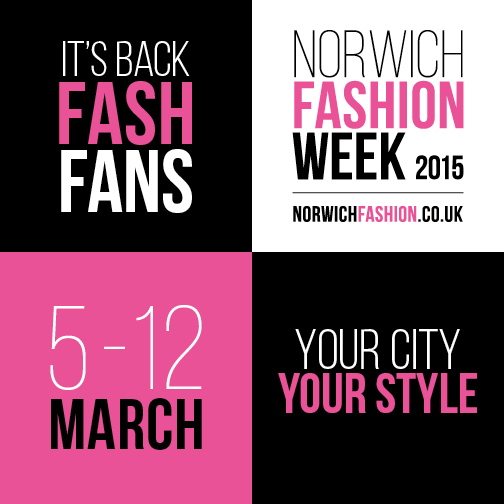 Whoop! For you lucky, lovely people of Norwich, it's that time again, time for fashion frolics all week long, it's NORWICH FASHION WEEK! Hurrah, and this time, Prim is back on the scene! Since closing the shop and going online, we miss your pretty faces and so we're very happy to be a part of The Vintage Show on Sunday 8th March at The Puppet Theatre! Tickets sell FAST for this wonderful show, so book yours now otherwise you may miss out and, then we shall all have sad faces! The event is always a really popular night and so much so that this year they have gone ALL OUT and are giving you TWO shows to make sure you get to see it; one at 2pm and one at 7.30pm, and, tickets are just £10, ooosh, what a heap of fun you get for a tenner! This beautiful event is brilliantly sponsored by Wex Photographic, who ran a very cool Facebook competition for fashion fans to win a photography workshop with photographer Paul Bayfield; and those lucky winners will be at the catwalk side snapping away! Sponsorship doesn't get much cooler than that!
So, this week I shall be selecting what gorgeous dresses to showcase in the fashion show, with my list of all the very stunning gals who will be modelling! It's always fun to choose a selection, deciding how all the dresses will sit together as a group whilst also trying to show off as many different styles, textures and prints as possible! Here's some snapshot sneak peeks as I prepare for the show, will these dresses be included in my selection? The only way to find out is to COME ALONG and see us, we're excited to see you!
Check out our Facebook page for your chance to WIN TWO TICKETS to the evening show! See you there!