The last few sunny days of the season are upon us and my goodness it's been a delight this year, I have looooved the summer! To make the most of the last days of summer I figured I needed to get down to London to finally take a peep at an exhibition that was nearly ending. So, off I headed under the sunny skies to have myself a day out!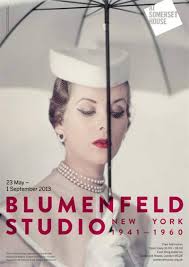 Somerset House is by far one of my most favourite venues for exhibitions, this small but perfectly formed exhibition of iconic fashion photographer Erwin Blumenfeld was in the east wing, the same place as the Tim Walker exhibition that I blogged about in January. It's a great, simple, elegant and informal space, I always love visiting.
Erwin Blumenfeld, 1897-1969, a Berlin born Jew, moved himself to New York City in 1941 and fast became a prolific photographer of his time, formulating his own recognisable style of playing with colour, light and manipulating his images. Becoming part of the explosion of press in the USA at the time, Blumenfeld worked for many big magazines including Harper's Bazaar, Vogue, Life, Look and Cosmopolitan. In 1950, he was the highest paid Photographer in the world. This cute and stunning exhibition focused on some of the archives that were found in his studio, he left hundreds and hundreds of old original transparencies. Deteriorated and faded from time, the images were digitally reconstructed for the exhibition and printed in colours believed to be the same as the originals. Amazing.
His work wasn't something I was over familiar with before my visit, although on seeing his work you realise just how many iconic photographs from fashion history were down to him. I adored the exhibition, I especially loved seeing the old images close up and seeing women without airbrushing, a real refresher. Blumenfelds work was beautiful, I saw a humour and an abstract surreal element to them, they seem utterly timeless but yet startingly modern. A super, sunny afternoon at Somerset House.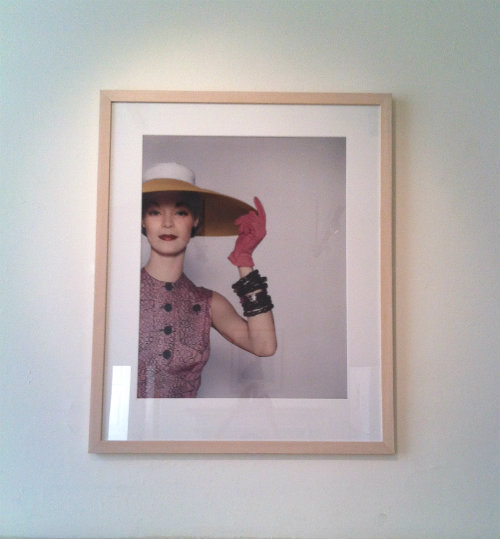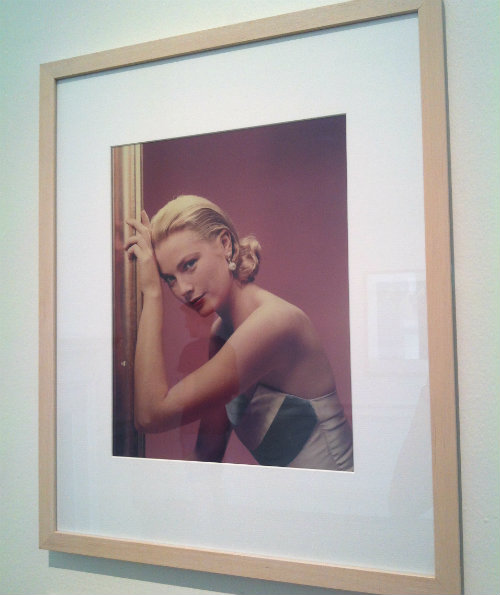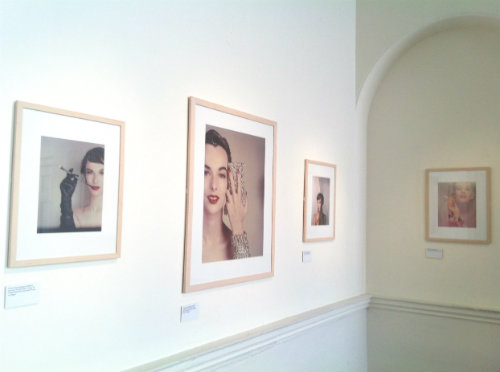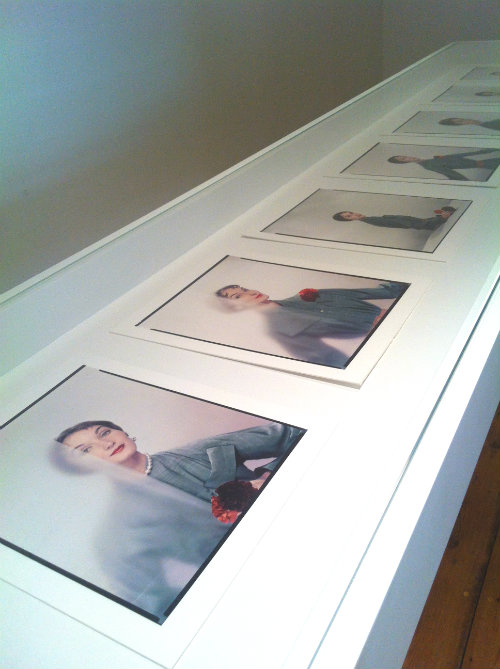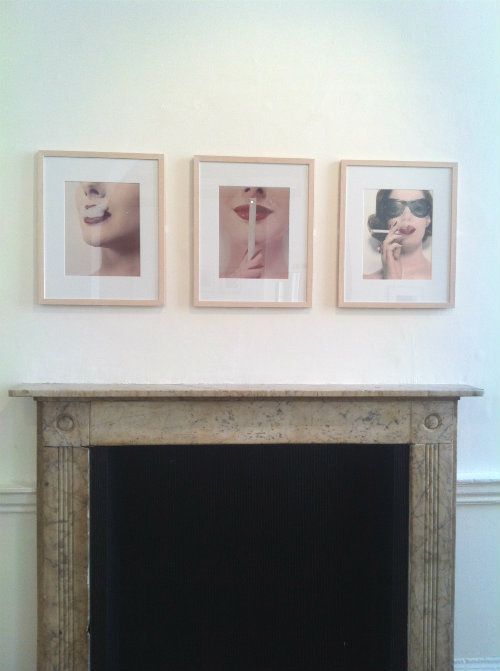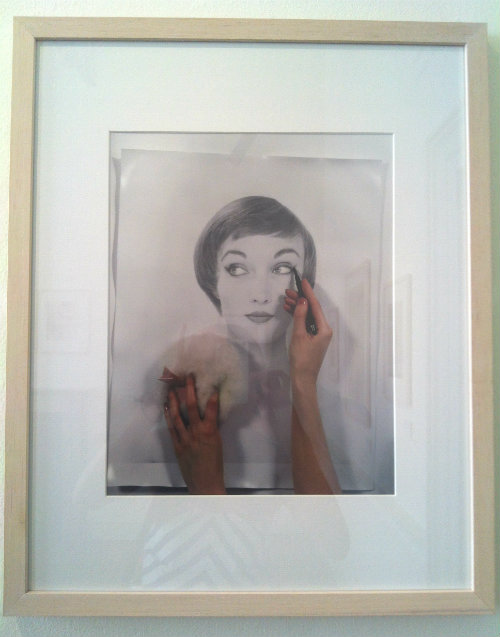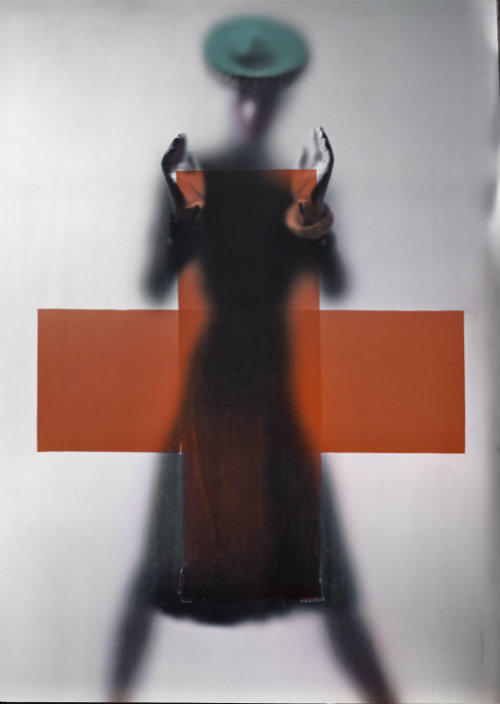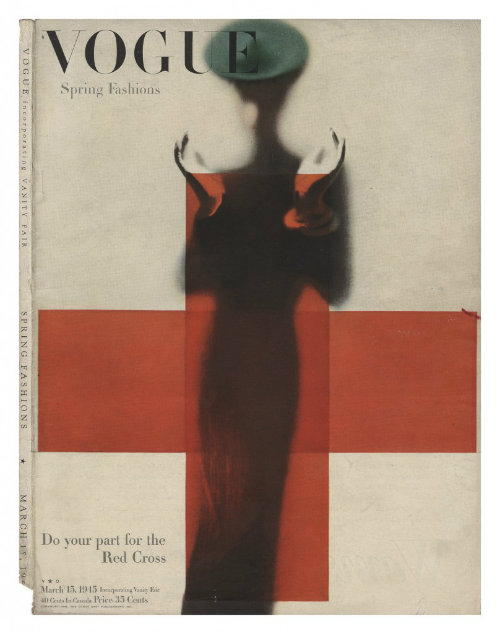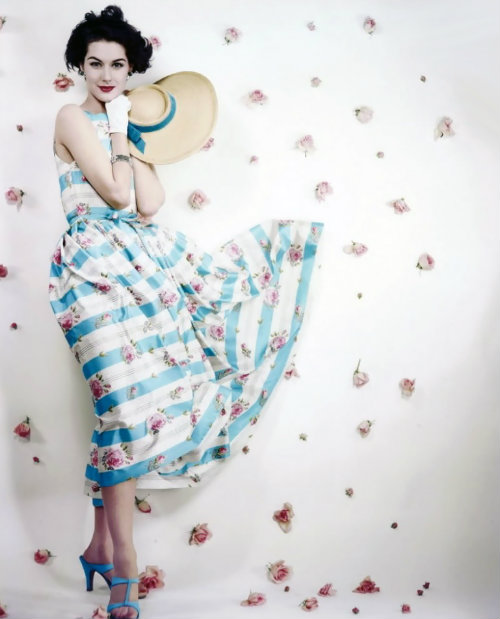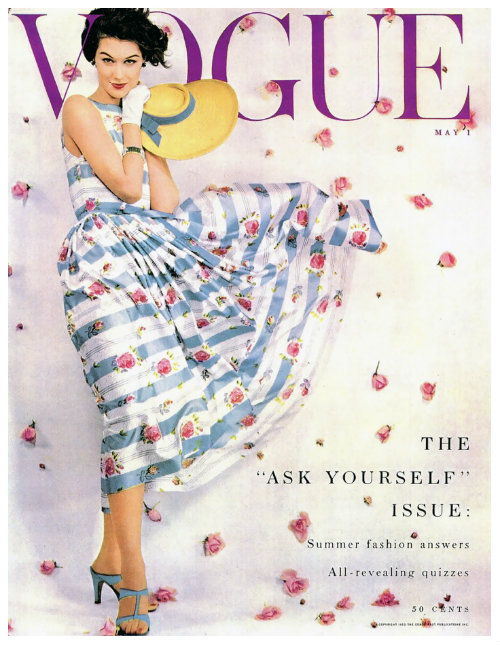 Jean Patchett, circa 1954

Grace Kelly for Cosmopolitan cover, 1955, dress by Oleg Cassini
Exhibition view
Variants of a photograph published in US Vogue, 1950, dress by Jaques Faith, model Evelyn Tripp
Exhibition view
Advertising photograph for Elizabeth Arden, undated, model Evelyn Tripp
Variant of 'Do Your Part For The Red Cross' Vogue cover, 1945
Published Red Cross Vogue cover, 1945
Variant of Vogue cover, 1953, dress by Traina-Norell, model Nancy Berg
Published Vogue cover, 1953
The exhibition has now ended but visit Somerset House for details of other exhibitions.