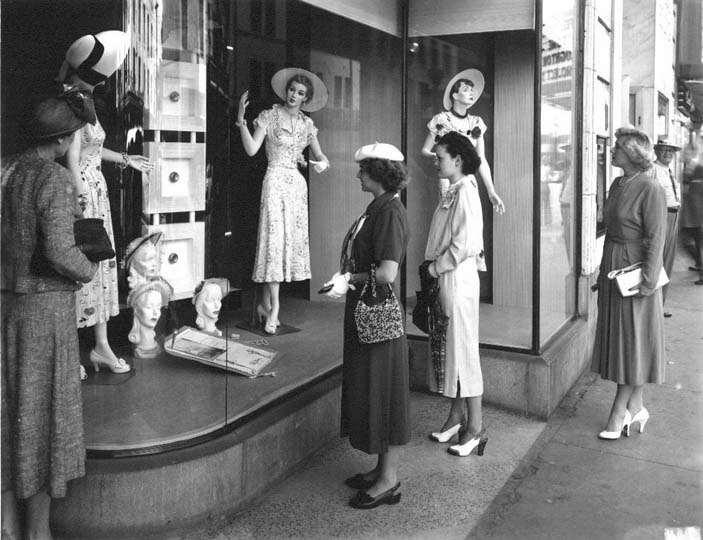 It's beginning to look a lot like Christmas…well, maybe not just yet. But there is one thing that's already feeling like Christmas, and that is my bank account. As much as I love buying presents for other people, it means there's little money left to spend on myself. And that just won't do. I'd like to say that I'm a girl who dresses head to toe in designer labels. But I'm not quite rich enough for that. But, obviously I do like to take inspiration from the latest trends, so I've picked up plenty of tips on how to get the look for less. So here's how I do it, even in times of less than plenty…
-Check Magazines and Blogs – I have been known to read a fashion magazine or two. And I'll be the first to admit that they can be helpful when you want cheaper versions of your favourite pieces. Lots of magazines have a section where they recommend a high street brand that has an almost exact copy of a designer piece. Sometimes it's somewhere super cheap like Primark. Or it might be a little more expensive, like Monsoon or my current FAVE; Zara. But, of course, not everyone reads print magazines anymore. Blogs and other sites are just as useful when you're trying to follow a trend for less.
-Look for Discounts – Up to 70% off, on sale, cheapest item free: these words are all like music to my ears. Who doesn't love a bargain, especially when you manage to snag a designer piece? And there's never any shortage of discounts for me to get my teeth into, from January sales to stores closing down. They're all good – except maybe the mess that is the newly introduced Black Friday. I'll stay away from that one. There are other ways you can save money with a discount too, you just gotta spend some time looking online for vouchers, but it can be totally worth it if you know you're gonna buy something. Lots of shops offer one-off rewards for signing up for their newsletter, buying a store card or making a purchase. There's loads of way to get discounts, you just have to work a little to find them!
-Use the Right Search Terms – If there's one thing this generation knows how to do better than any other, it's use Google. I've found that searching for the right thing when I want a designer look is essential. Usually, that means finding out if what you want has a name. And it very often does. Of course it does, because everyone's wearing it. Those winter boots with the rubber bottom and leather top? Duck boots. Heels with an elasticated top? Glove shoes. You'll find it easier to find cheaper versions of what you're looking for if you know what terms to use.
-Buy Vintage – You know that vintage is my thing. One of the reasons it's so great is because trends tend to come back around. Half of the things that are in fashion now were in twenty, thirty or, fifty, sixty years ago. Go rooting around your nearest vintage shop and you'll find lots of items that look like they could have been made today.
You don't have to break the bank to get a designer look. It's really is easy to get it for less when you're running low on fashion funds. Hurrah!