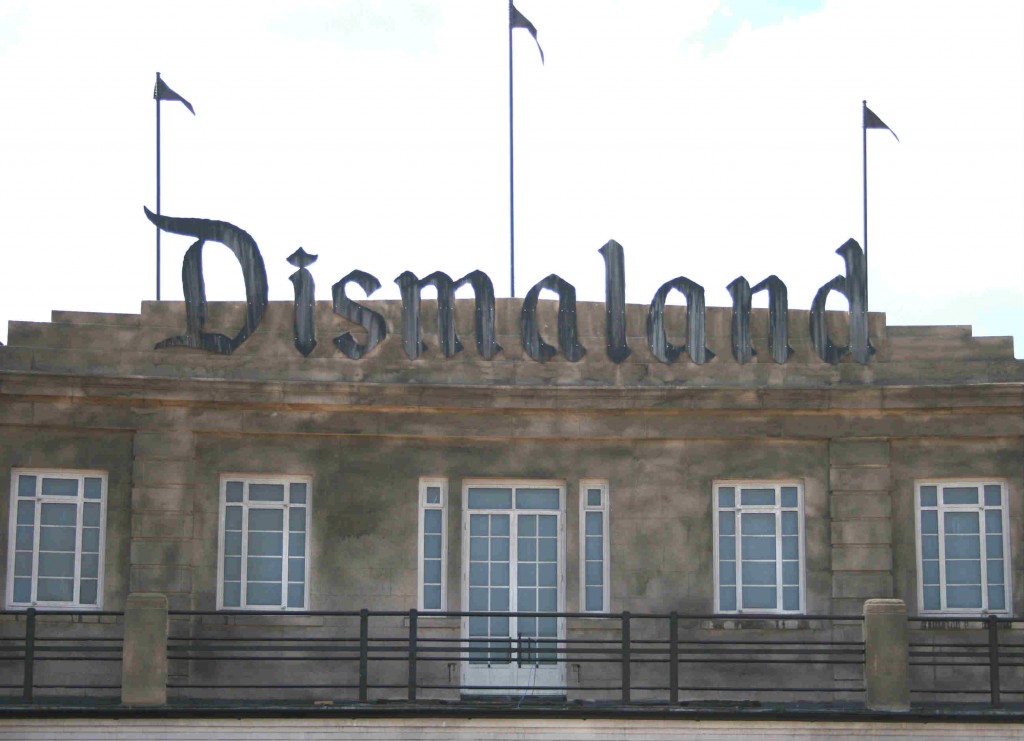 "This is not your average sugar-coated fantasyland selling scrapings from the Hollywood floor. No, we couldn't afford the license for that. Instead this is an attempt to build a different kind of family day out – one that sends a more appropriate message to the next generation – sorry kids. Sorry about the lack of meaningful jobs, global injustice and Channel 5. The fairytale is over, the world is sleepwalking towards climate catastrophe, maybe all that escapism will have to wait." – Banksy
When word spread that Banksy was to open an exhibition in the form of an anti-theme park in the grounds of Tropicana – a derelict lido, walled like a prison ground, on the sea front of Weston-Super-Mare – it was pretty obvious that people would be scrambling to visit. And rightly so. This Bansky event, the most grand scale thing he has done to date, is one of the most invigorating and exciting things to happen in the UK this year, let alone in Weston-Super-Mare. Deliberately placed in the dreary surrounds of a British seaside, Dismaland is a brilliantly curated 'bemusement park'. Giving you the absolute antithesis of 'Disneyland' and all of that which you are promised about the world as a child; there ain't no saccharine sweet dreams coming true here. This is the flip side, this is as bluntly realistic as it gets, it is a pessimist's paradise.The staff, wearing Mickey Mouse ears, are trained to be fed-up fun killers, scowling, bored and snappy. "Oi, no entering until you lose the smile", "leave your expectations at the door" I'm told as I head through the cardboard cut-out parody of an airport security. "Have a crap time" they say to another visitor. The whole thing is done perfectly. From the dead plants in every corner to the rusting disused penny rides and the warped Hawaiian music being continuously piped through the speakers. The overriding sensation here is one of being underwhelmed; but in the most brilliant way possible. If you know the work of Banksy, and you get his mischievous humour, his ridiculously clever take on the world and the anarchic, unapologetic statements that his art makes, then, you enter Dismaland with nothing but a big fat smile on your face. And, ironically the excitement of a child in a wonderland, an irony which is never lost on his audience.
Dismaland has loads to see, it's crazy good value for the meager £3 entry fee, another nod from Banksy towards money grabbing brands that overcharge you to believe in a false dream. There are over 50 artists contributing here from all over the globe, most of which have never even met Banksy, but whose work was all hand selected by him. There's an indoor exhibition, a huge scale apocalyptic miniature town, a Damien Hirst sculpture and the main outdoor area which has so much to see that your tummy gets tense with excitement, well, mine did. There's a beautifully constructed sculpture of two huge American lorries dancing together into the sky, an old rust ridden big wheel, a horse made from scaffolding poles bucking up into the skyline, an old shabby caravan which you can get strapped inside of and spun like an astronaut, wall art, a carousel and a 'hook-a-duck-from-the-muck' which references all the birds killed in oil spills. Banksy's own pieces include the mermaid, the police van, the woman being attacked by seagulls and the skeletal, gothic fairy castle. This acts as the obvious centerpiece, housing a Disney Princess dead in her carriage whilst being snapped ferociously by the paparazzi. As Banksy states, with this piece, the sculpture is only complete when there are crowds of onlookers snapping pictures on their phones to send to their mates; here, 'the audience is the punchline'.
There's a great sense that you are in on the joke with the artists here, but the underlying messages are massively provocative beneath the satire and we all know it. What this art is talking about, whether it be government greed, the horse meat scandal, global warming or immigration, the audience know that it's extremely important, and that's why it is done SO damn well. It screams that change is possible, that we can 'un-fuck the system' rather than sit in ignorance and fear. I love the fact that there seems to be no arrogance in Banksy's work, not in my mind anyway. That may be helped by his infamous reluctance to reveal his identity, you feel this isn't ever about his ego in any way. Interrupting the eerie music at regular intervals, like a concentration camp announcement, are quotes by Jenny Holzer such as "ambivalence can ruin your life". As you leave Dismaland, rather than clutching dreams of a magical make-believe world where nothing bad ever happens – like a kid skipping out of Disneyland – you leave here with a solemn consciousness and a gritty drive to help make the real world just a little bit less bloody rubbish.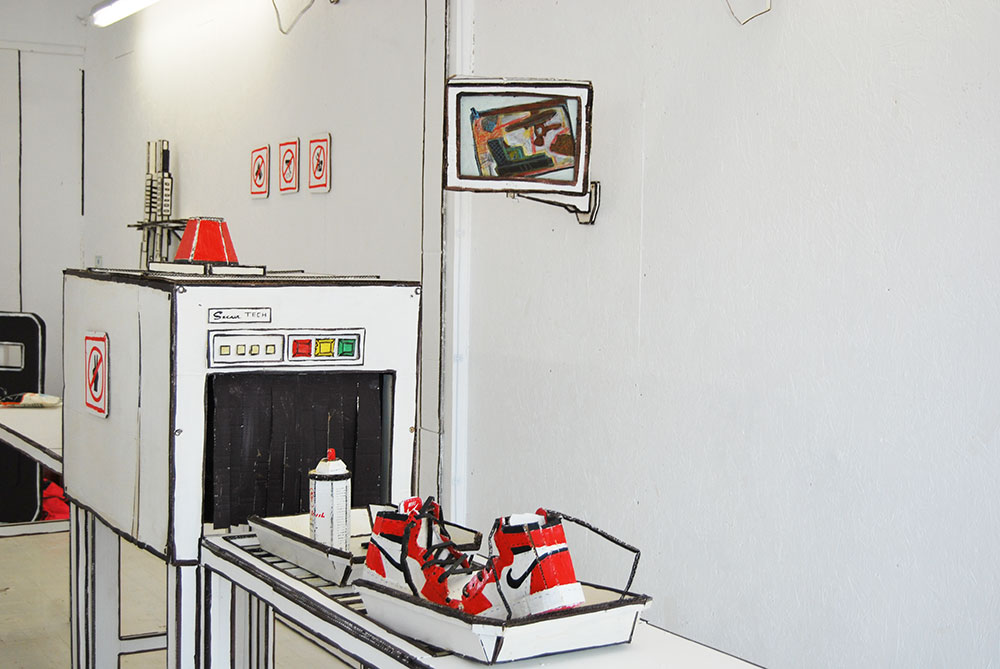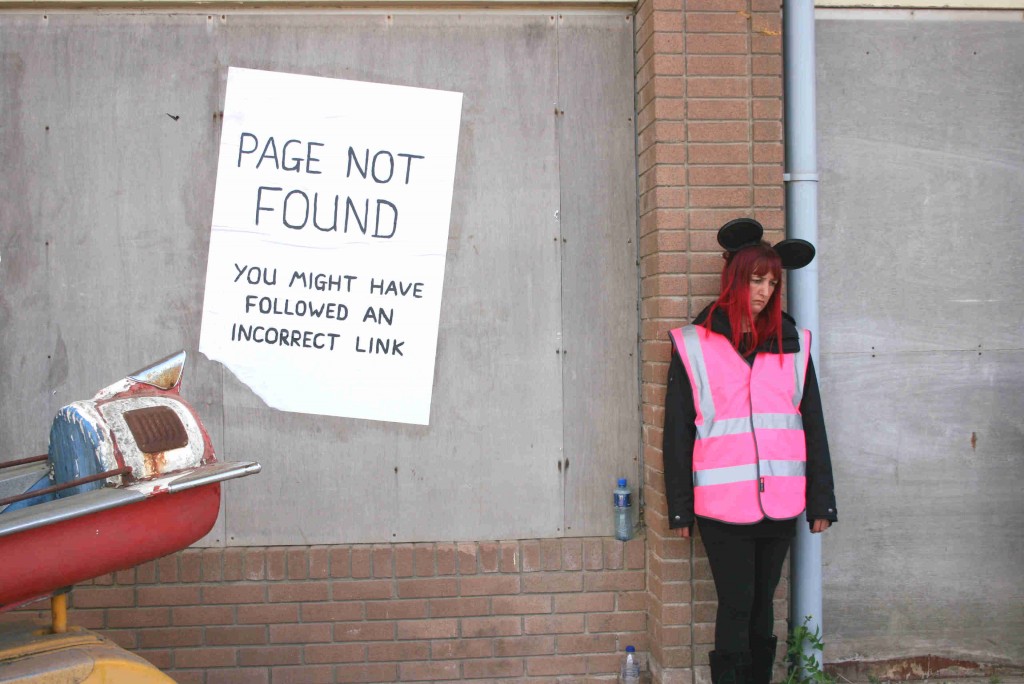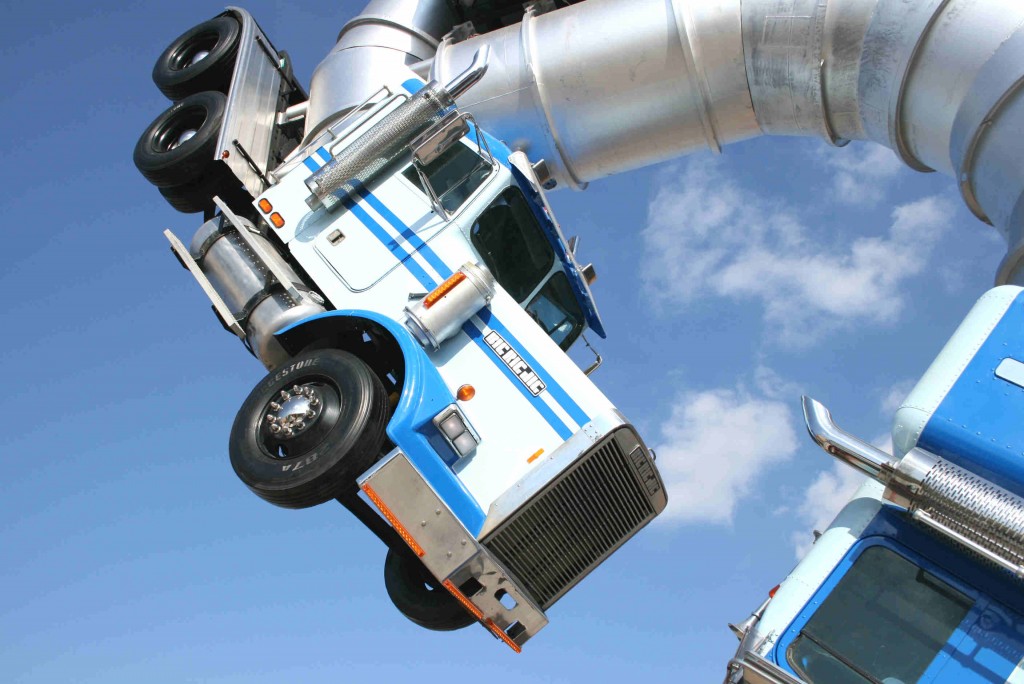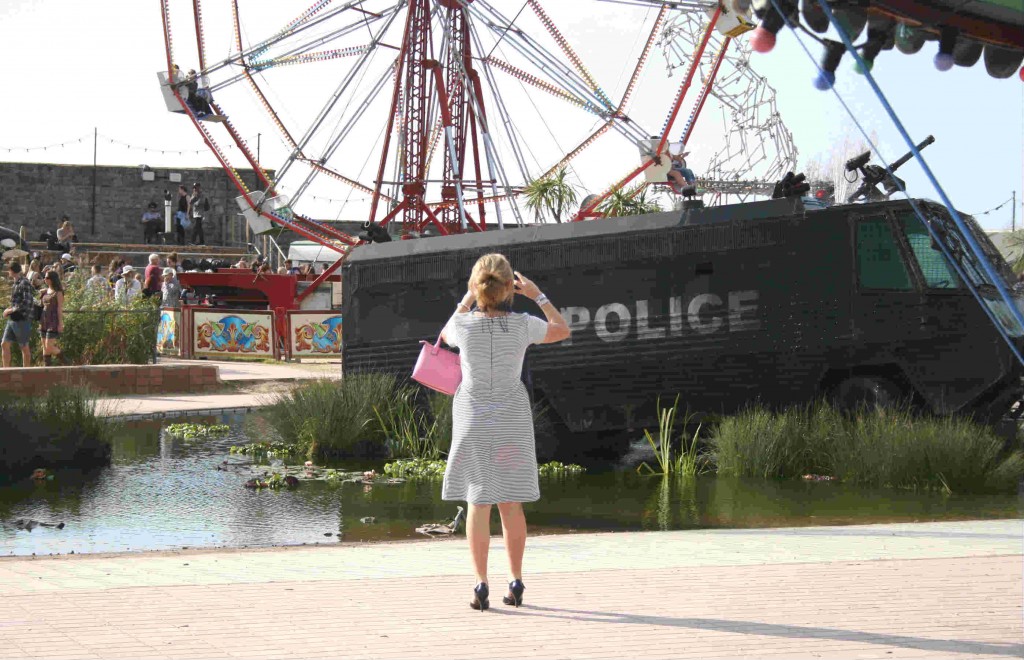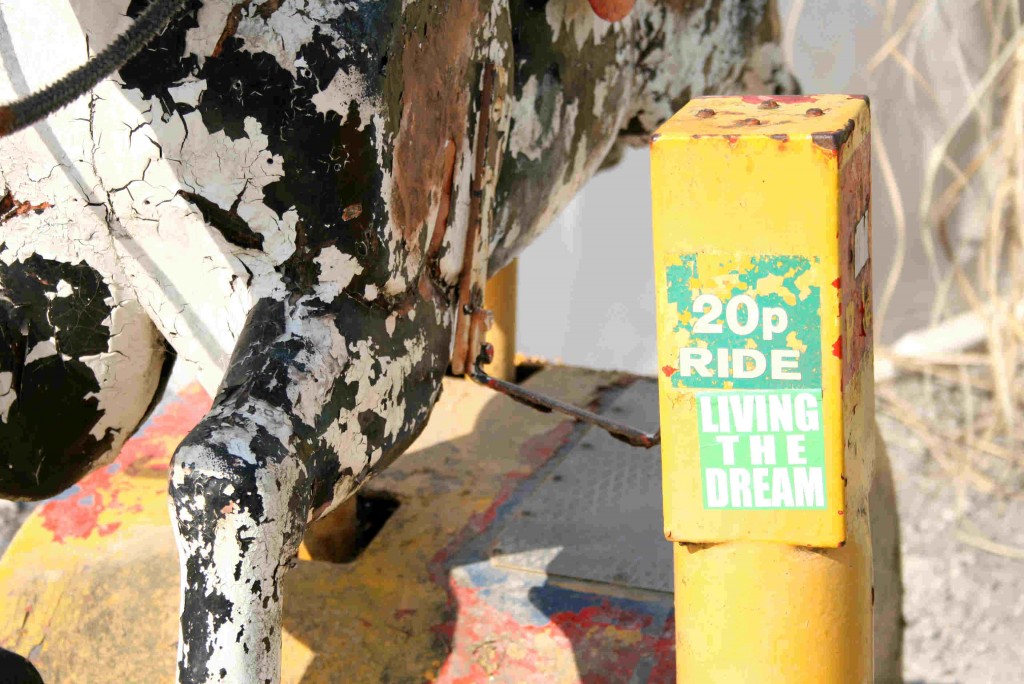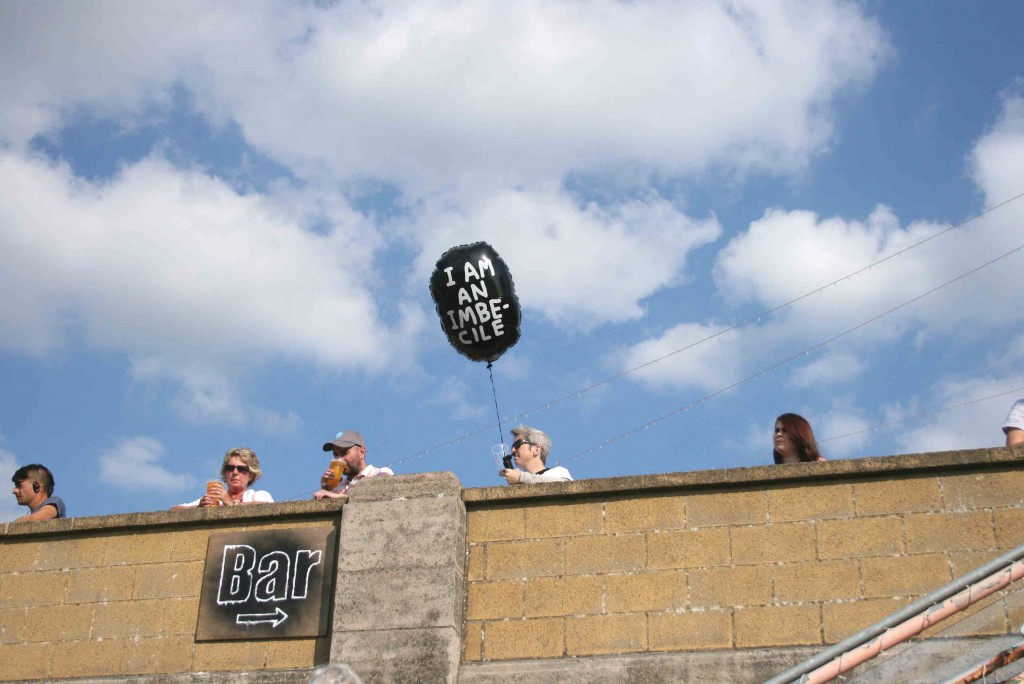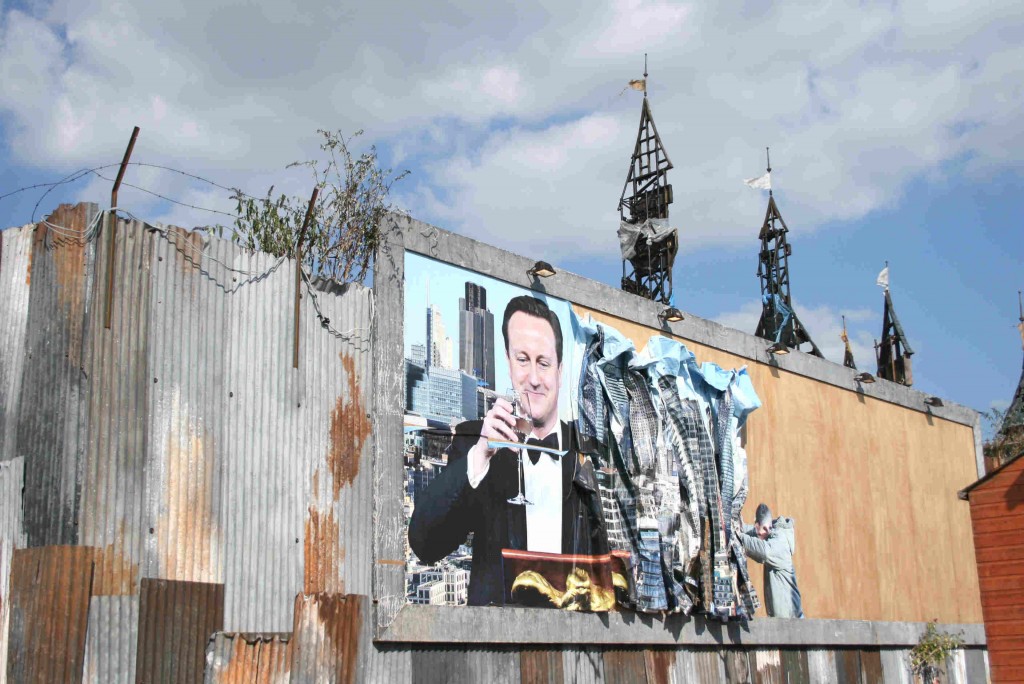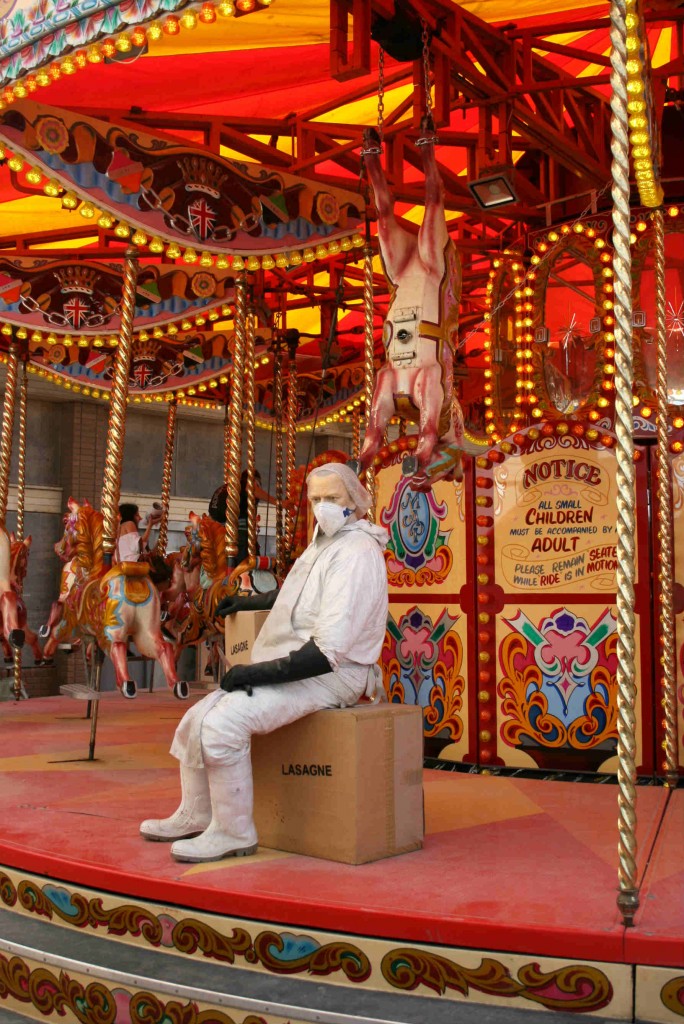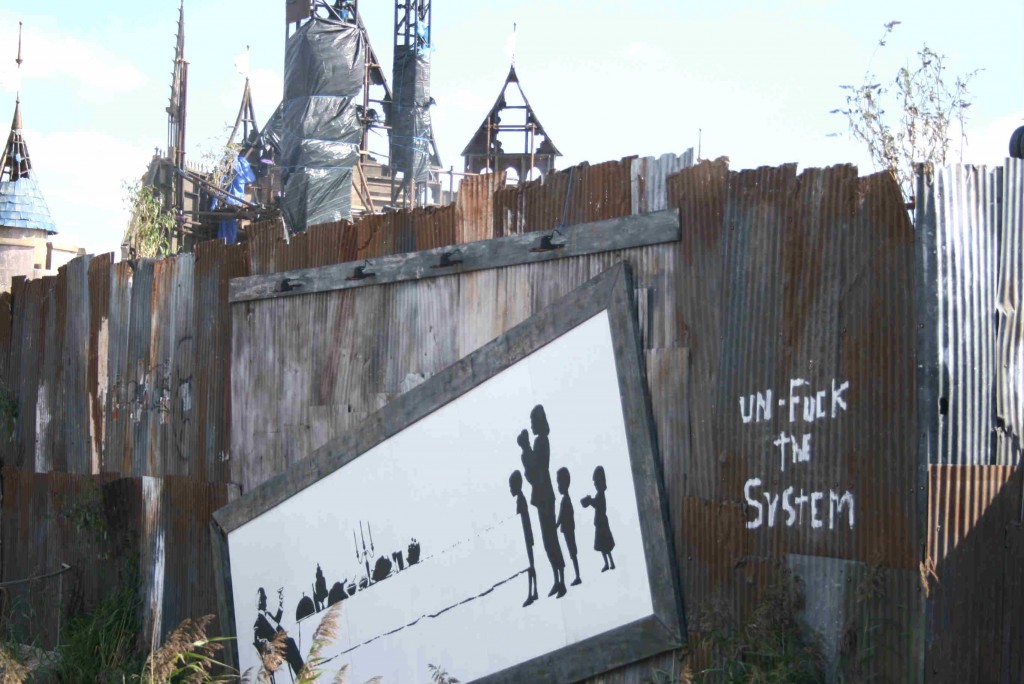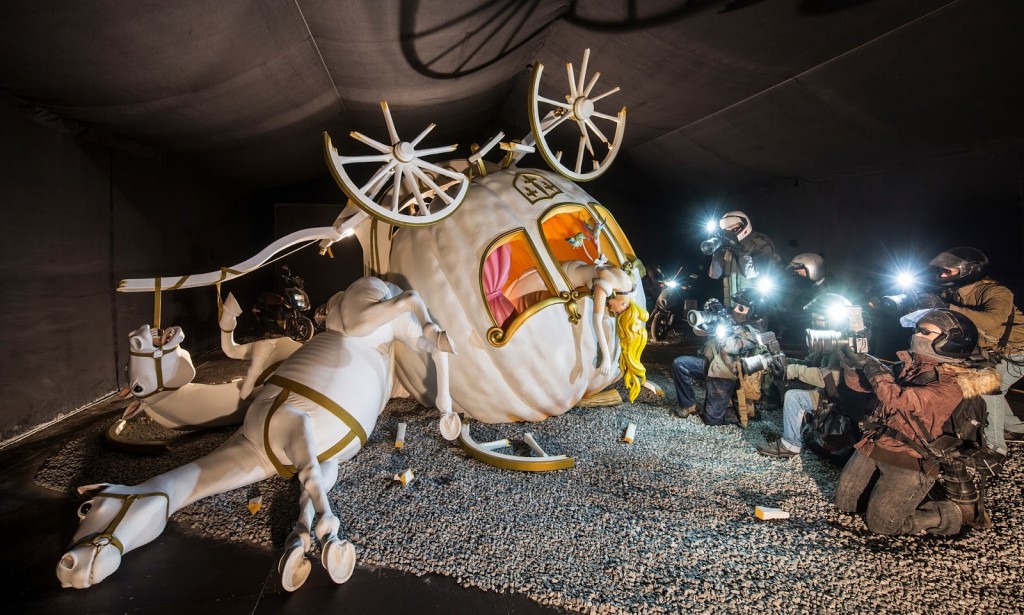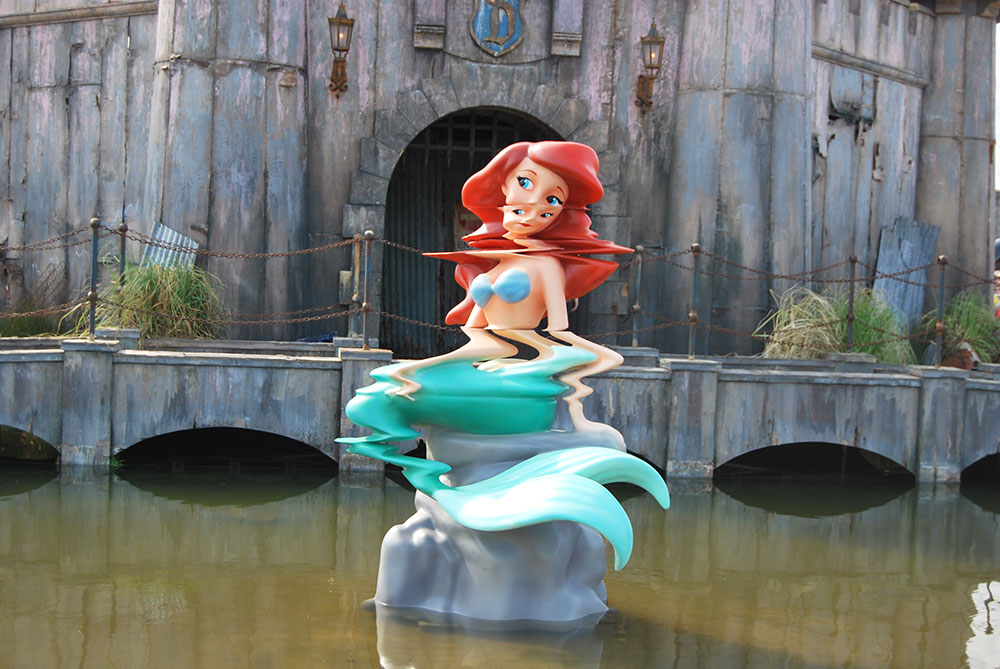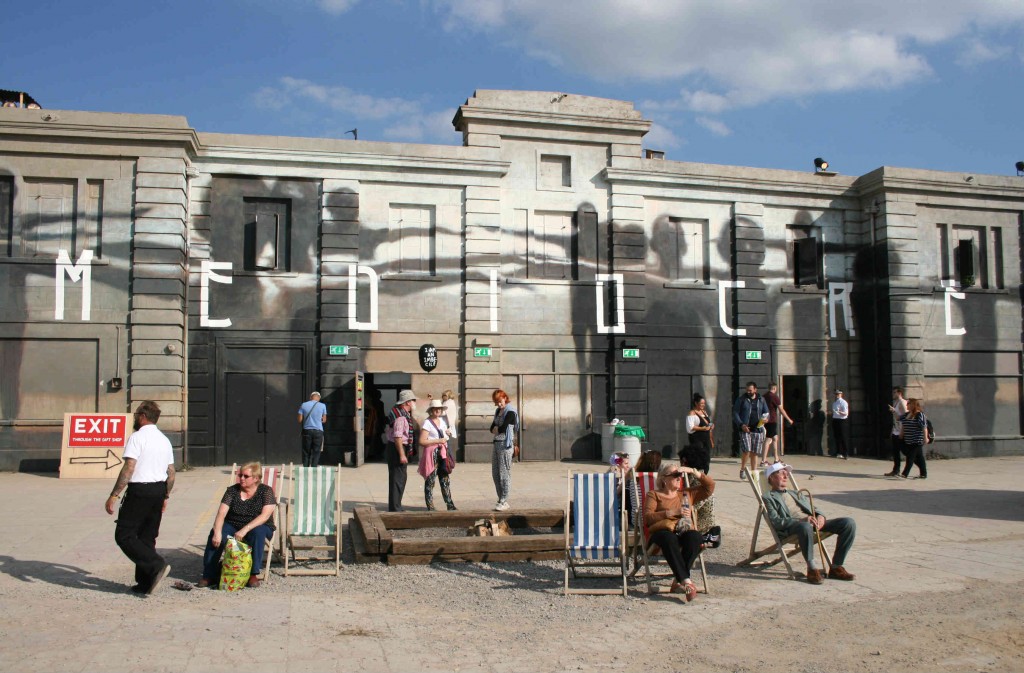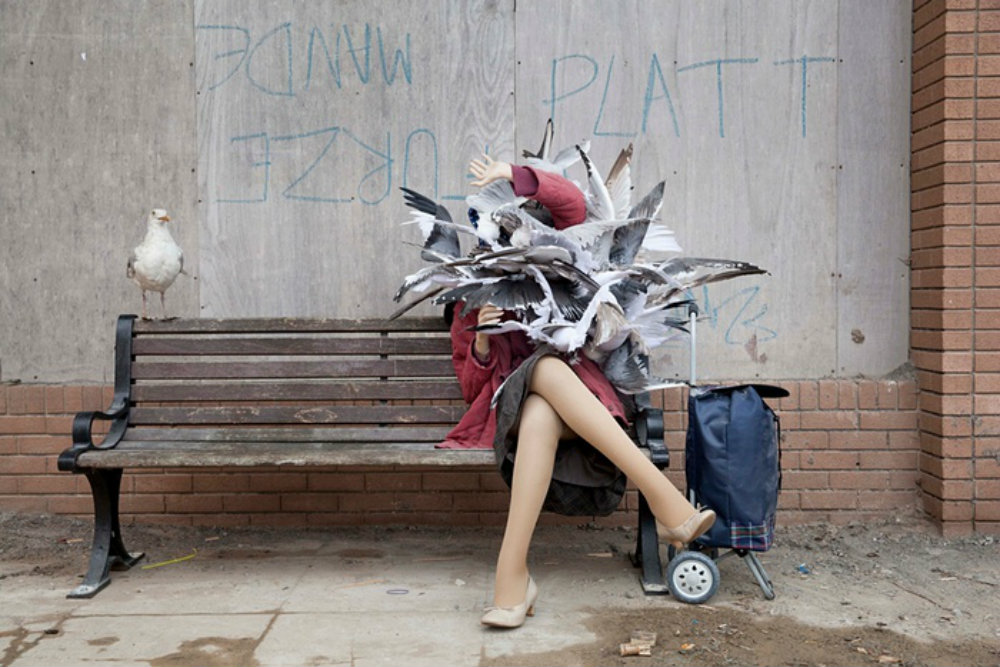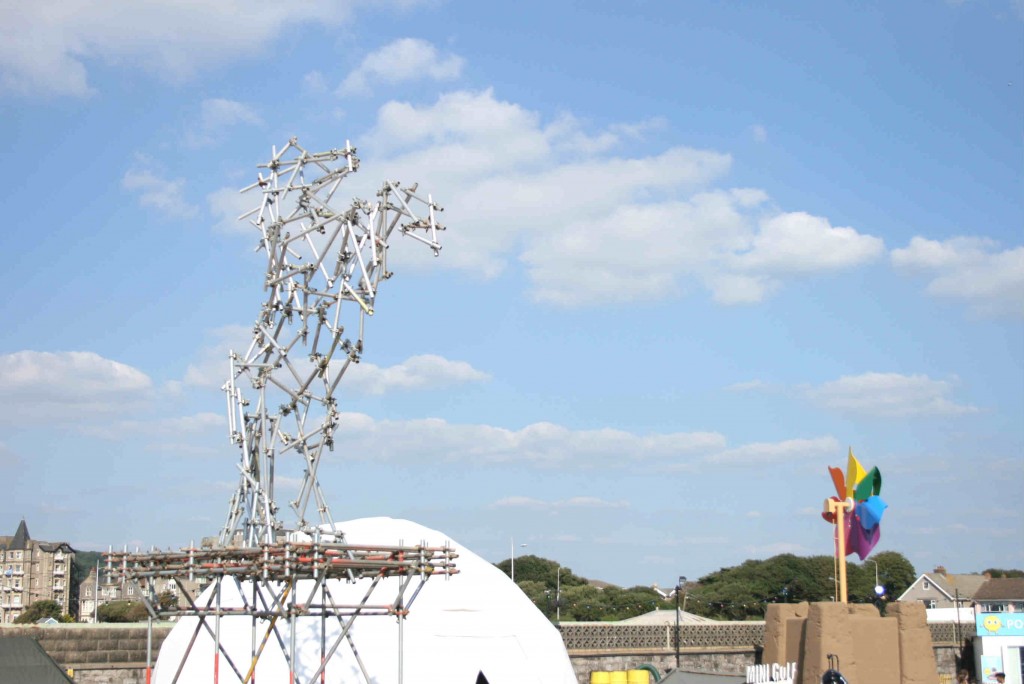 Dismaland closes on the 27th September 2015.