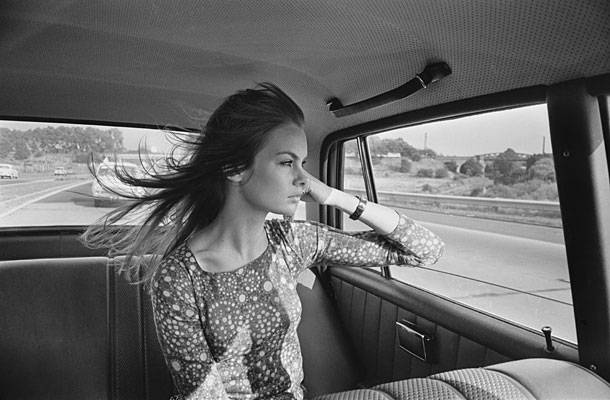 Bad hair days are rubbish, we ALL get them, right? Some days, my hair looks just kinda limp and lacklustre and there just ain't no way to make it look pretty. And, when my hair looks sad, I feel sad, which makes it all the more rubbish! But, I think, from years of playing around with what works best, I've now worked out exactly which products I need to keep my hair in oh-so-lovely condition, hurrah! Whether your hair is naturally dry or a bit on the greasy side, you'll be able to find brands of all these products that are just right for you, so, everyone can have a fab hair day, every single day! Ready to pamper your locks? Here's are the five products I think we all need in our bathrooms…..
Shampoo. Whatever your hair type, you'll need to keep it clean, obvs. If you have oily hair, like mine, you'll only need to wash it a couple of times a week. For dryer hair, you might wanna up this to every other day. It's great to figure out how many washes your hair needs, as too few or too many times a week could be damaging it.
Leave-in conditioner. Now, don't confuse leave-in conditioner with the stuff you use to condition your hair in the bath. All hair types need the former while only some are suited to wet conditioning. Just like with shampoo, some hair types will need this applied more than others through the week. Everyone will benefit from applying it at least once a week, though, I adore doing it!
Heat protectant spray. This is a biggie, possibly the most important hair product you'll ever own! I would say, don't ever attempt to straighten or curl your hair without spraying some heat protectant. Otherwise, your hair will dry out and get split ends, waaaah, sad face. Even if you are only blow-drying for a few minutes, you still need to spritz some of this wonder spray on your head to keep your hair looking lush!
Dry Shampoo. One of the best things about dry shampoos is that they often come in compact bottles, so you can pop it in your handbag and take it with you when you're out and about. I've recently and finally become a big fan of this stuff! You can always put an end to any unwanted greasy roots wherever you may be! Don't forget that dry shampoo isn't a replacement for the regular stuff you use in the shower though, otherwise your hair sure won't be looking it's best! For maximum results, use it to help your freshly shampooed hair go longer in between washes, and, as a fab root booster for a 60's kinda look. As it's dry, you can spray it on your hair without worrying about messing up your dress!
Boar bristle brush. If you don't like styling your hair with gels, waxes or sprays, then you need a boar bristle brush. These handy little wonders help you create great styles without any products. Not sure which style to go for? Try this diy rose bun hair tutorial, super cute, and pretty easy! Not only do these handy tools cut the need for styling products, but they also reduce and frizz and static, and, they also improve the texture of your locks, sah-weeet! There's only one limitation with the boar bristle brush – you can't use it on wet hair. To detangle hair straight out of the shower, use a comb to prevent any damage.
There you go! – now you can say goodbye to bad hair days for good, yaaaay!