Sitting on a London bus the other month, my eyes were caught by the face of Kate Moss, huge billboard size, pop art style Moss. I made a mental note to head back to Holburn to photograph it one day soon, and that day came last week. I knew from investigating, that it was the work of Mr Brainwash to advertise his first UK show. As far as I knew the show ended in August, so I headed up there with just the expectation of seeing a larger than life Miss Moss, and nothing else. Lordy how my heart leapt when I saw that the show was still on, and it was free. Yipeeeee.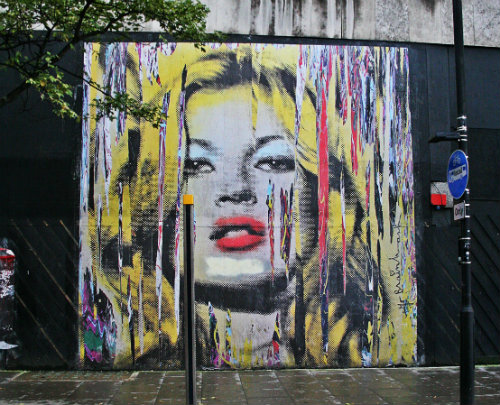 Mr Brainwash, (moniker of Thierry Guetta) delights and intrigues me. Parisian born, he was living in LA running a vintage fashion store whilst having an obsession with both street art and making amateur films. Most famous for being in the Banksy film 'Exit through the Gift Shop', Brainwash has always been clouded by controversy…..is he an elaborate prank of Banksy's, is he Banksy himself unveiled, is he just a Banksy copycat? I like the fact that through a film that started out as a documentary about Banksy; street art's most notorious and secretive character, a new street artist was created and is now more accessible and talked about than Banksy himself. Sceptics may debate that Brainwash only got where he is via Banksy and that he has very little to do with his own art except for the initial ideas, which are merely carried out by his creative team. This, is modern art, I like it, millions around the world like it, and Brainwash himself says he is "Banksy's biggest work of art." In a way he subverts the very genre he is a part of as well as art from the past. He takes iconic pop art and defaces it into a new message, he takes classic, fine artwork and puts the faces of modern icons in place of the Royals. He puts art that is meant for the street into an organised indoor area, he has moved street art on and offered it to the mainstream. Some may think his work is pretentious but I think it is the complete opposite. The show is free, you can take photos till your hearts content, there are no titles or wafty explanations, the artist himself is there to chat with and the art is just there for you to look at. End of. Of course I also love that Kate Moss features heavily in his work.
The old sorting office is the perfect location for this show, the massive bare industrial space looks ace littered with his pops of colour and humour. Oversized installations, stencil work, galleries of icons and Mr Brainwash himself was there on the day I visited, a great atmosphere was evident. The uplifting slogans and the bursts of colour that this show prescribe are perfect for an autumn day in London, I was having a particularly frowny day when I visited and it put a sense of cheer right back into me. Yay.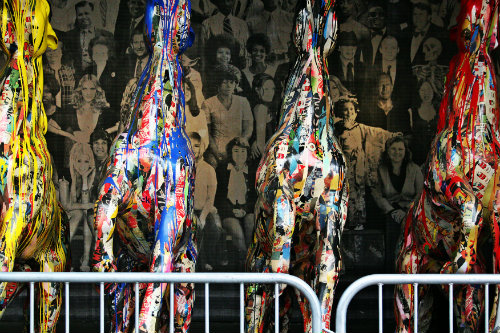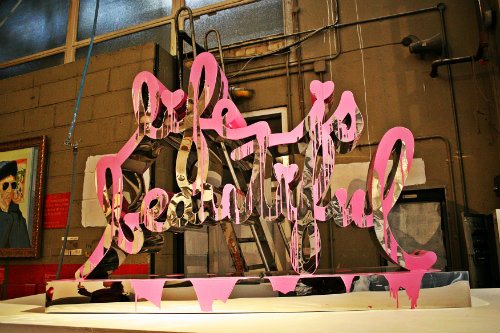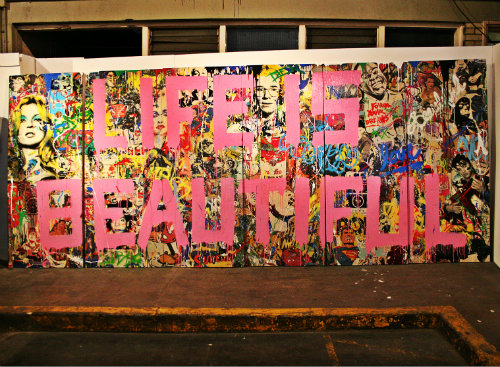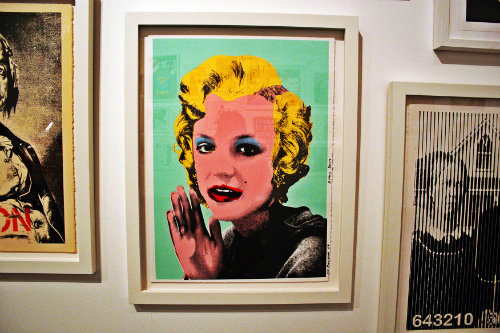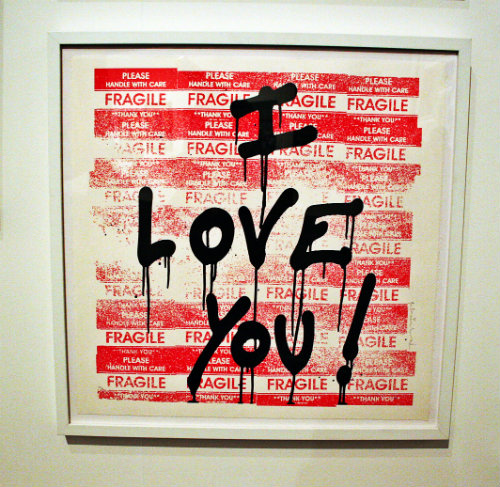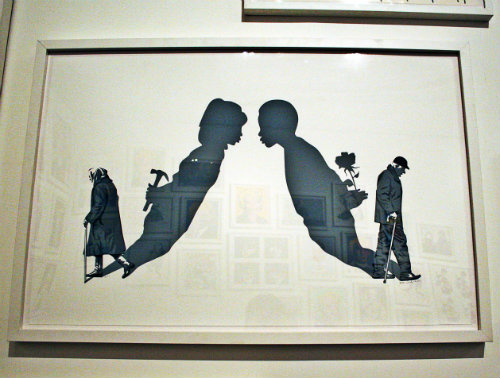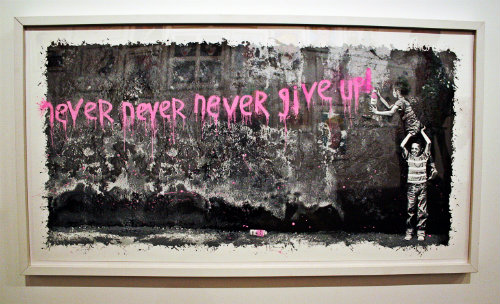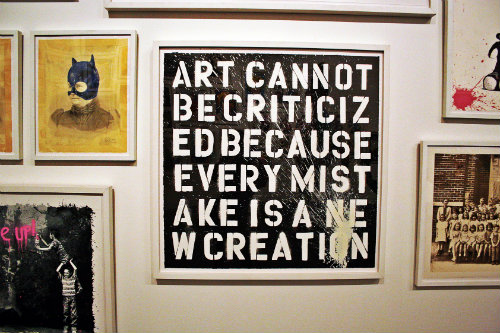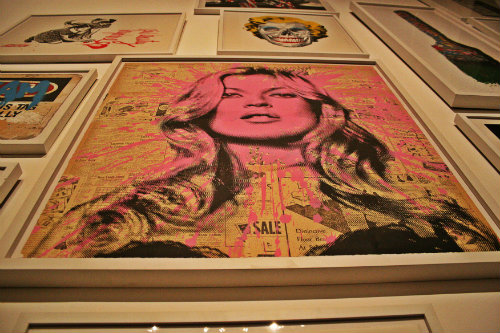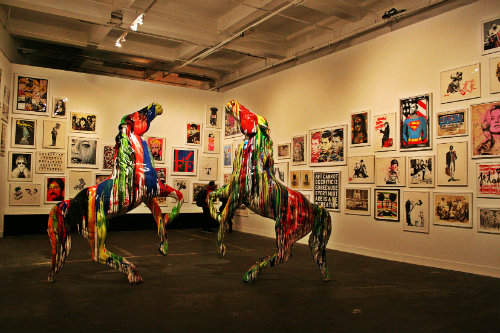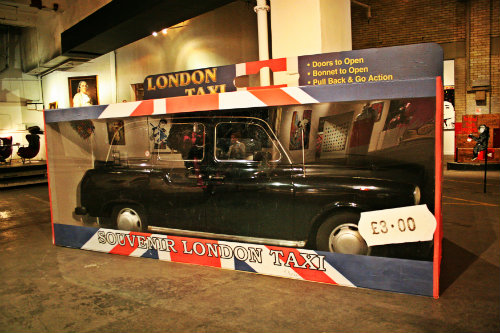 The exhibition was reopened due to popular demand in October 2012, until further notice.
For more information check out;
www.banksyfilm.com      and      www.mrbrainwash.com