The idea of a jet-setting lifestyle may be completely out of reach for most of us, but that isn't to say that you can't plan ahead and make a superbly ace night out on both sides of the Atlantic! Raid that wardrobe, pack your bags, and see what's cool to do in New York and London on a Saturday night!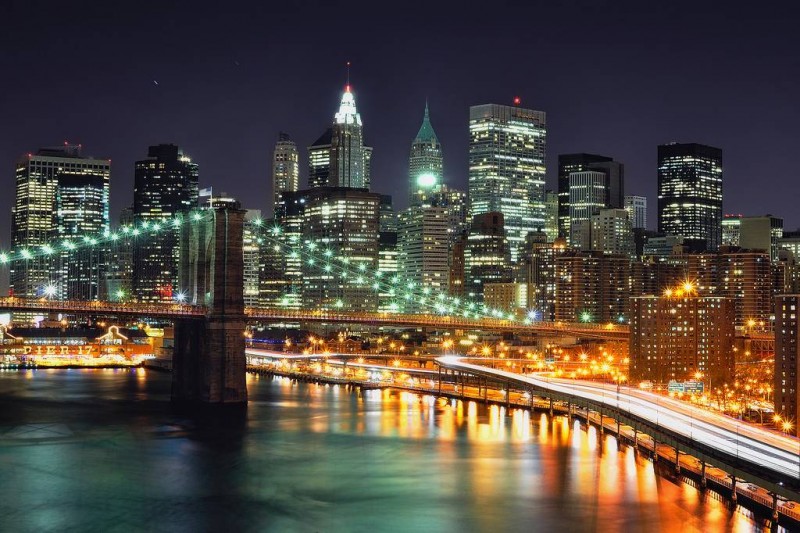 Bembe. Brooklyn, New York – Underneath the Williamsburg Bridge is a little hideaway that's pulsating with Latin beats and candle lit dancers swaying away to sexy sounds. For those that may find it a touch too hot, have a chill at the bar and get some tequila shots down you. The locals swear by dipping their lime in sugar AND coffee! Strange, but somehow it kinda really works! Try it and see if that's not how you'll have your tequila from now on!
Raffles. Chelsea, London – It's a members club and membership is only by invitation, but you can get yourself on the guest list and get yourself a Raffles table booking. The intimate surroundings combined with the VIP service will make you feel a feel preeeetty spesh, and, there's an abundance of cocktails to choose from, yummies! And there are usually a few celebs to keep an eye out for, having been featured heavily in Made In Chelsea, or if music's more your thing, The Rolling Stones have been caught partying there too! So if you have the stamina to go until the club closes at 6 in the morning, get yerself down there!
House Of Yes. Brooklyn, New York – This spot opened in 2016 and has quickly become a way for party goers to wear insane costumes and go all out on the weekend! They hold parties like the exhibitionist "House of Love" as well as the immersive "Little Cinema" film tribute nights. Let's not forget the aerialists, dancers, and magicians that are flying all around you! As an experience like no other, House of Yes is not just a place to go and have drinks, but it's a place that will have you yelling "yes" in wonderment at every turn.
The Electric Ballroom. Camden, London – At the heart of the hippest part of London, The Electric Ballroom hosts every music night you can think of, but the highlight has got to be the Ultimate Power club night. It's 80's anthems, all night! If you think that the best way to enjoy a night is to yell along to Bon Jovi's "Living On A Prayer" and playing inflatable guitars, this is gonna to be one of your best nights out eveeeer! A lot of people think the 80's went out of fashion quicker than disco, but judging by the crowds at these nights, it's never been damn cooler.
London and New York have been two cities separated by a common ocean, and if you've got the money for a jet-hopping life, then you can't do better than these places, they are totally my two favourite cities on earth. You've gotta try to get out and see the nightlife in both cities, go on, wear some NyLon!