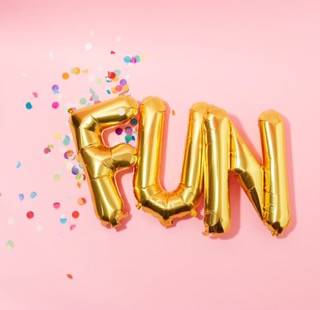 Do you want to become known amongst your friends and family as an expert party thrower? Being able to throw an amazing party that your guests never forget is a skill that will come in reeeeeal handy over the years. Who doesn't love a good party with the people they love? These tips will help you!
Consider The Personalities Of Your Guests – If you're inviting a certain type of guest, consider their personalities. A party you throw for your adult relatives versus kids is going to need to be completely different to be enjoyable to them. What sort of food will they like? What sort of decor and atmosphere? What music? Consider them first to make sure they have the very best time.
Consider The Occasion – The occasion can also affect how you throw the party too. If you're looking at surprise birthday parties, you can afford to have a lot of fun with them. If you're surprising your parents with an anniversary party, you want it to be quite romantic and sentimental. Classy or fun? Cray-cray or casual?
Know How To Pick A Good Venue – Knowing how to pick a good venue is totally key to your party. You have the option of throwing the party at your house, in a hall, at a restaurant – whatever suits the occasion. But you need to consider the following things:
Is there enough room for your guests?

Can your guests arrive easily?

Are there any extras or features?

How much is this going to cost?

Can entertainment set up easily at your venue?

Can you pre-empt any problems?
You need to ask yourself all of these questions in order to become a great party planner!
Improve Your Decorating Skills – Even if you've picked a lovely venue, you may still have to decorate a bit to get the right theme. Hang some banners, balloons, confetti, and other bits and pieces to set the scene, look on Pintrest and Instagram for super and original ideas. These things can make a big difference to the party atmosphere. If this party is for kids, really focusing on the decorating can make it quite a magical experience for them!
A Good Playlist Is A Must – A good playlist is going to be invaluable to your party. You want all kinds of songs on there, songs that everybody will enjoy. Mix it up a bit. Get everybody up and dancing. Have some power ballads people will sing to, and crazy dance songs that will get people up on their feet. Of course you can hire a DJ or band, but you want to make sure they are suitable for the atmosphere you're trying to convey. Make sure you tell them if there are songs or genres you don't want. Some people want cheesy pop, some people think it's way too, well, cheesy!
There are so many more things you can do too, depending on the kind of party you want. You can play fun party games, give out bags – whatever makes your eyes and heart light up. Use these tips to get you started and everybody is totally gonna have a blast!