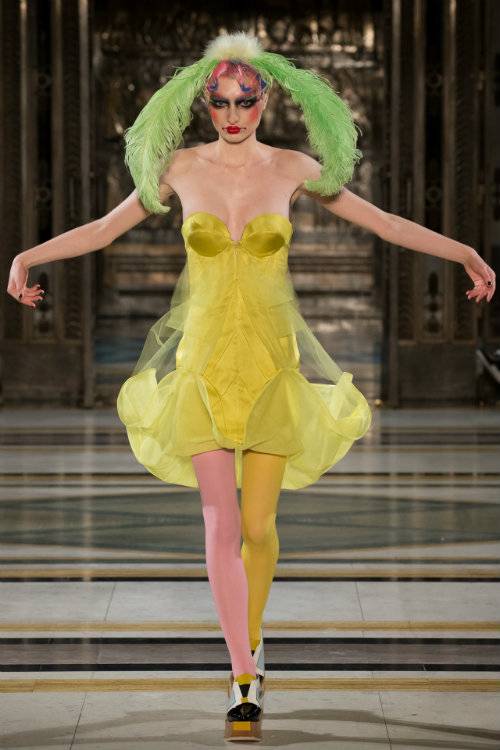 Be still my beating heart.
Yeah, I know, London Fashion Week was a coupla weeks ago now, but, I'm kinda still in the honeymoon phase of it all. Because not only did I have an exceptionally ace time over the 4 busy days, I also kinda fell in love. Yup, I fell slap bang, head over heels, heart thumpingly in love with the fashion of David Ferreira. I am totally love sick. I reviewed this dazzling show in detail for PlusMinus magazine but, seeing as (like a love-struck schoolgirl and her heart-throb crush) I can't stop thinking about it, I wanted to share my love over here too. And, it gives me the sweet excuse of filling my blog with images of all the looks from the collection. Preeeetty! Now, I loved everything about London Fashion Week, truly, even the cold and hangry moments, because the fun and fast pace of it all keeps you thrilled, but, something about the David Ferreira show made it stand out as THE best part of the entire week for me. I didn't know what to expect from Ferreira, I was a complete virgin to his work so had no clue what was about to hit me. We got reeeally great close-up seats for this show and as soon as the first model came out, boom, my heart picked up the pace and I was giddy with awe! I was fizzy with glee for the whole show, each model showcasing another outfit which made my knees go weak, I mean, wowzers, would ya look at the colours here, not only are they a mix of my faaavourite brights, but heck, they just come up and smack you in the face with their bold lushness. Like a party popper in the face. Ferreira's designs blur perfectly the line between art and fashion, the theatricality of it all is sublime and, I dunno, I'm still new to fashion shows but I think really, when I see a runway show I wanna be overwhelmed by the sight of it all. I can look at pretty dresses, sure that's nice, but I kinda wanna be blown away, and Ferreira achieved that fully. This AW17 collection was titled 'The Freakball' taking inspo from old freak shows and circus acts, celebrating uniqueness and confidence in being your own true self. These designs aren't all totally wearable to the average gal, I get that, but loooook at the structure and shape, and the COLOURS!!! Goodness, I cannot stop looking! The dresses I would TOTALLY wear are the two long bias cut 30's style ones, they are pure bliss. And, if I had an event, well heck yes I'd throw on the pink tulle number. And, ya know what? I reckon I'd feel a billion damn bucks in it too. Oh man, Ferreira is now my full on fashion crush and I cannot wait to see what he brings next season.
I, am super smitten.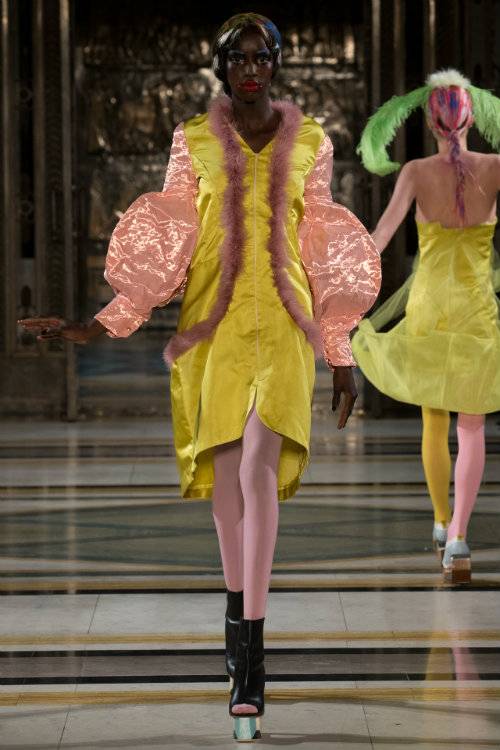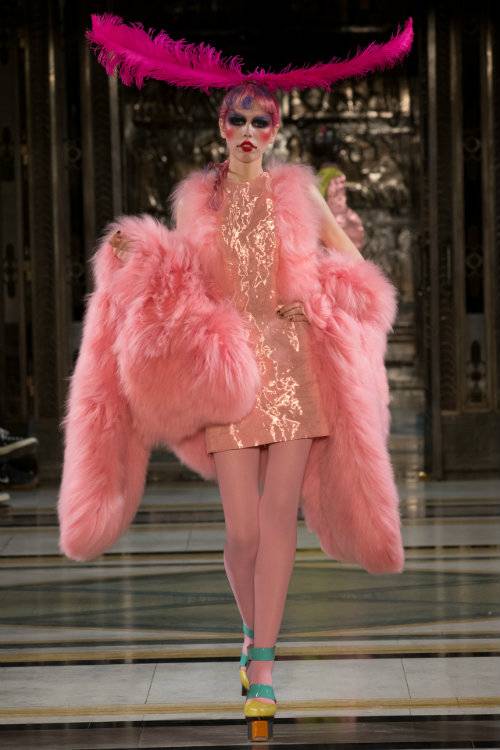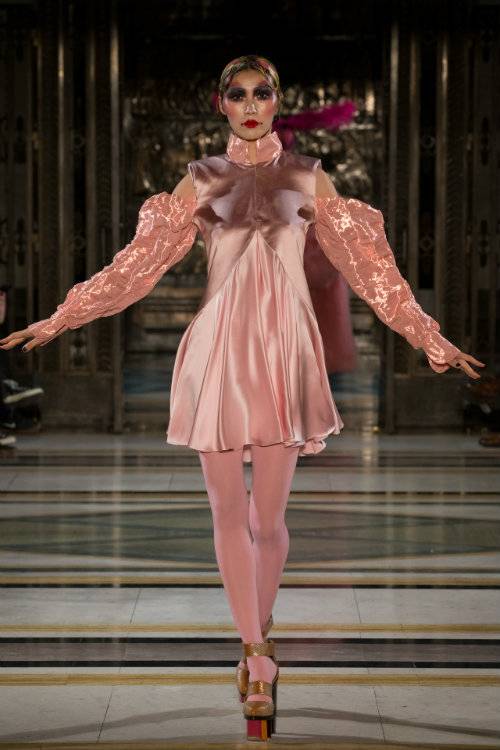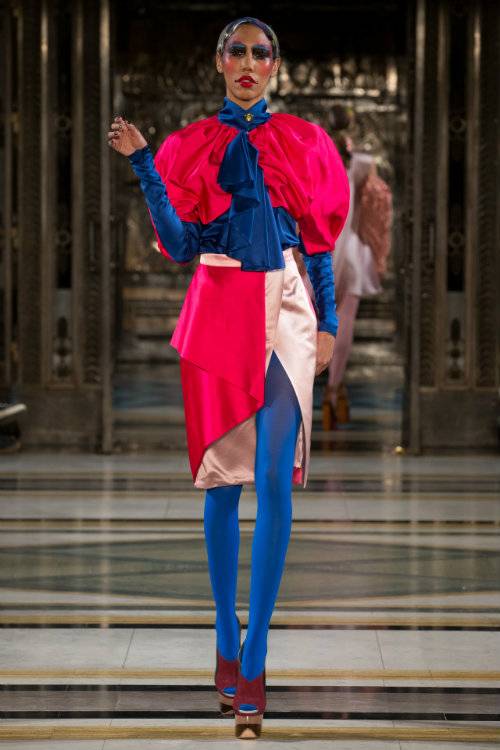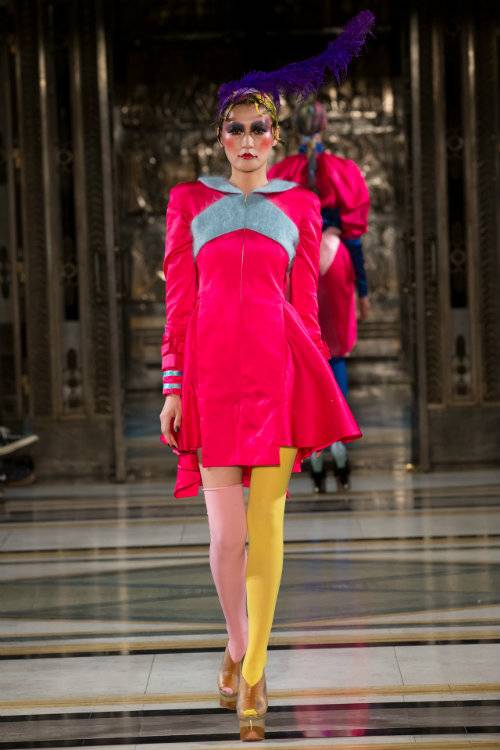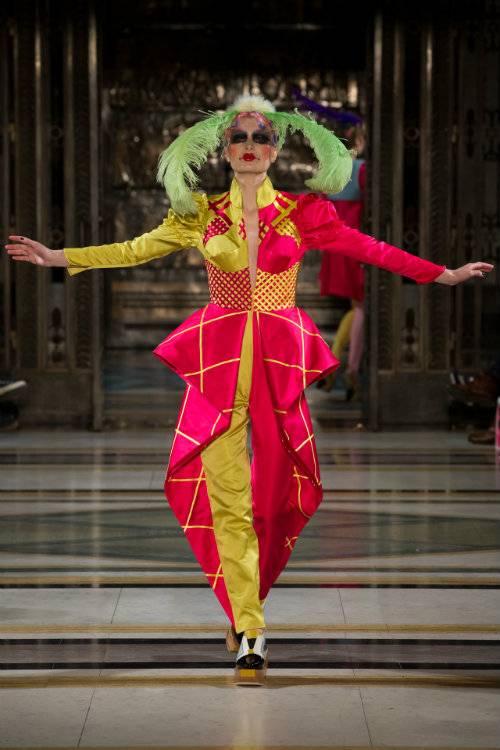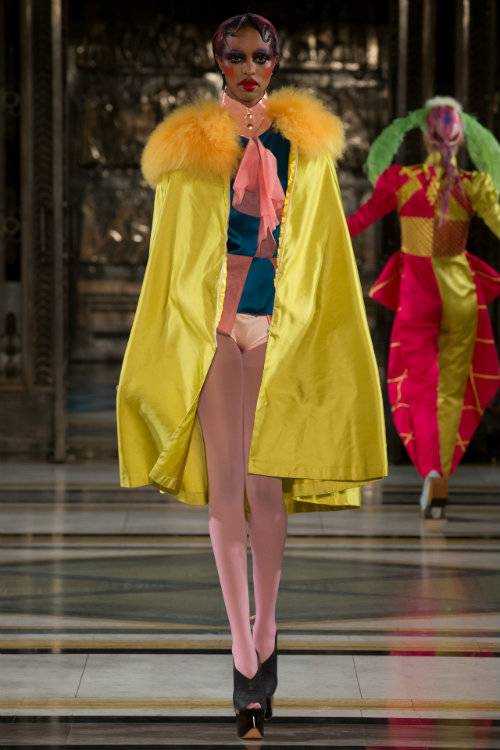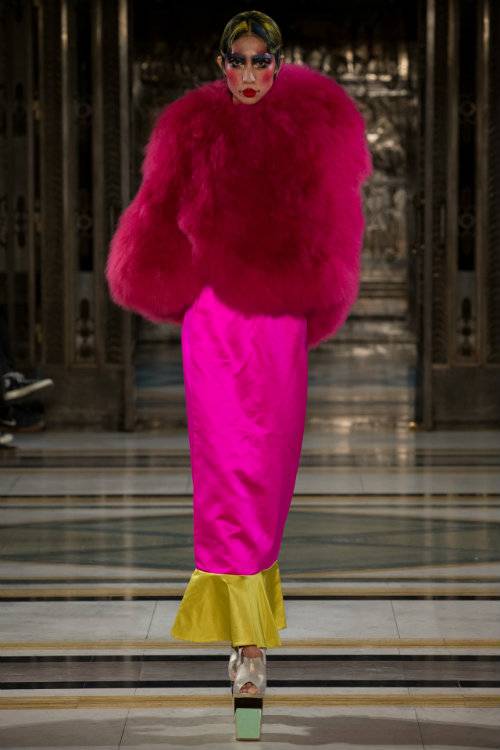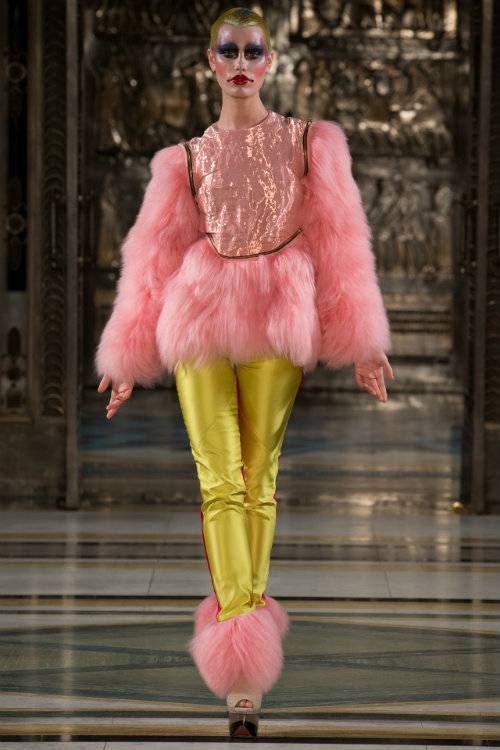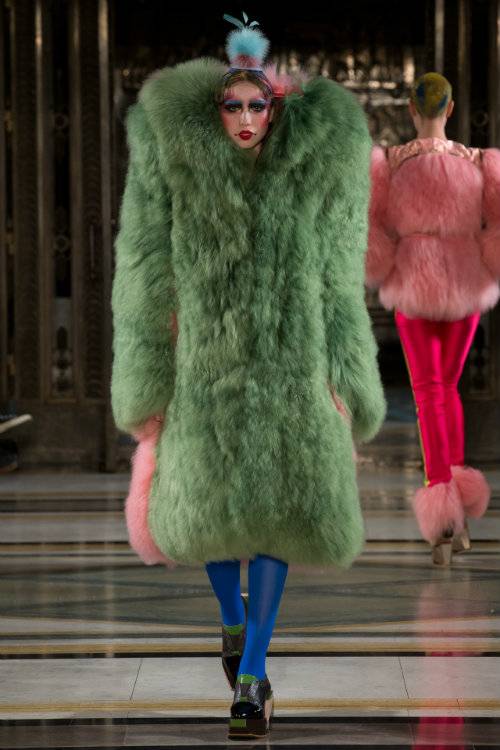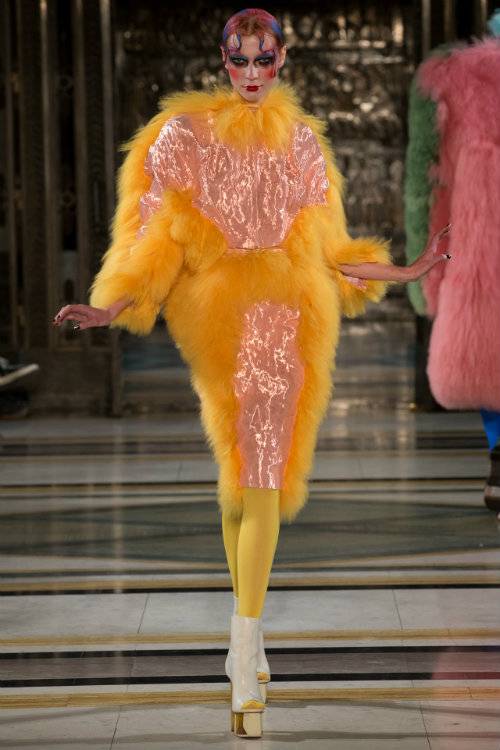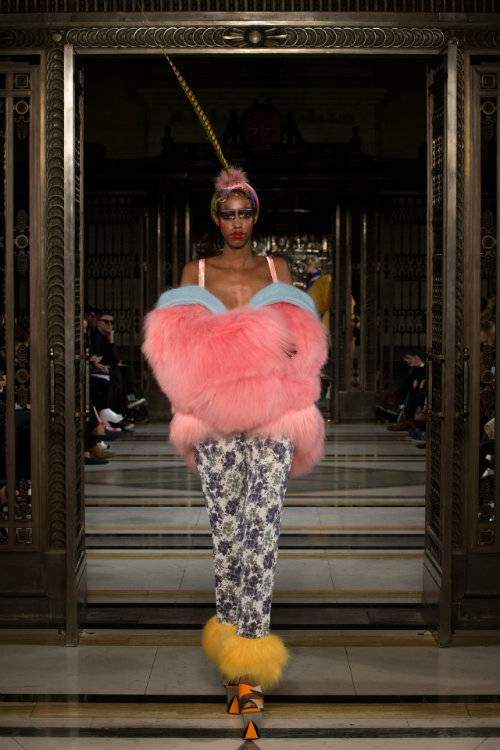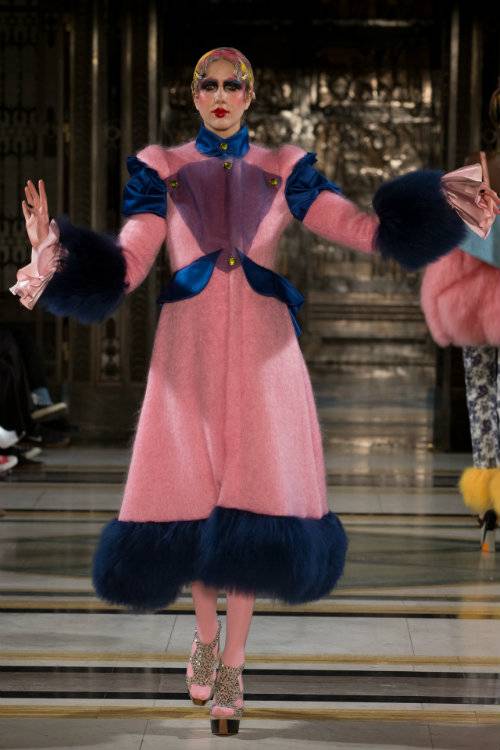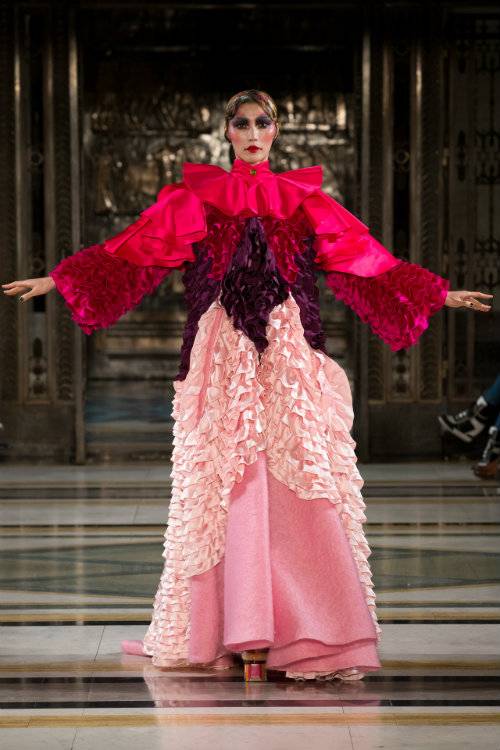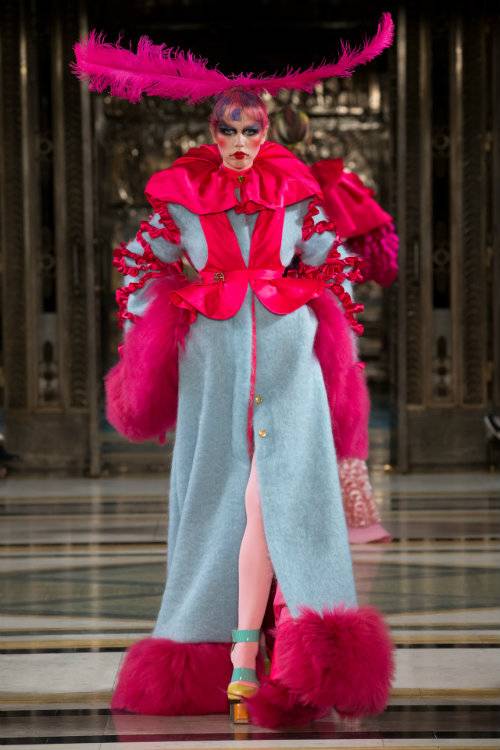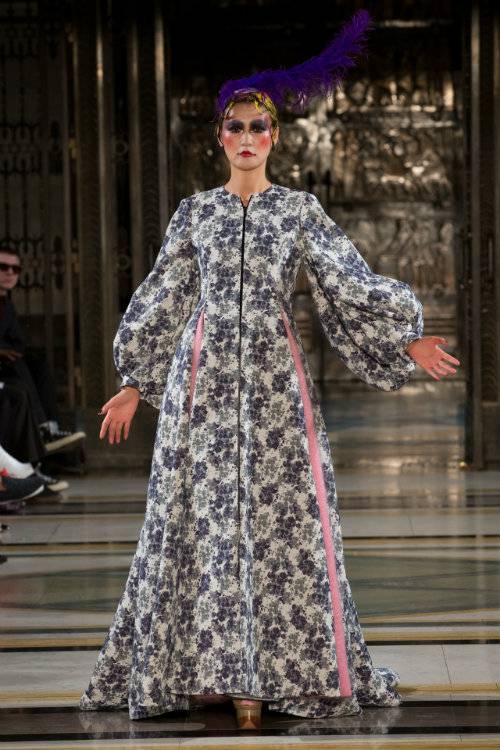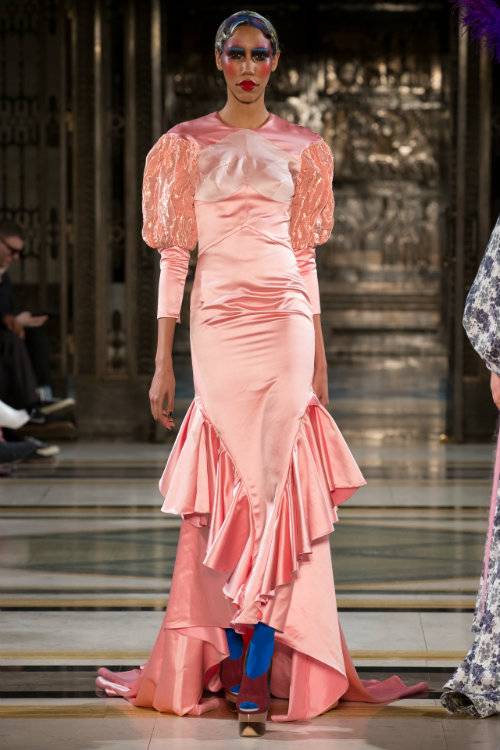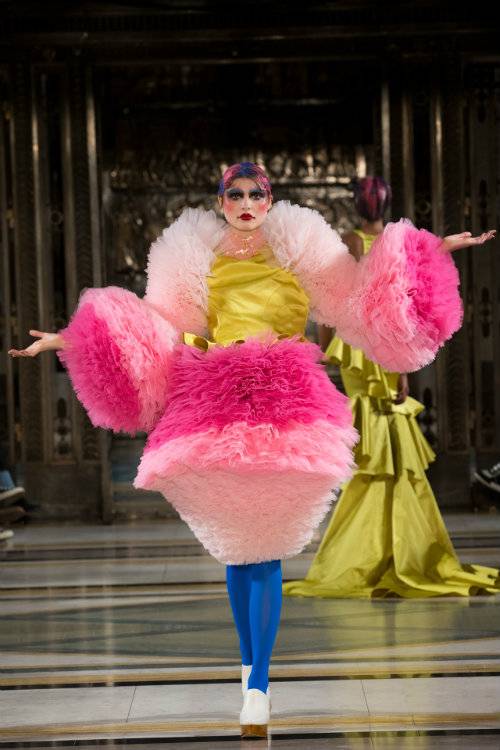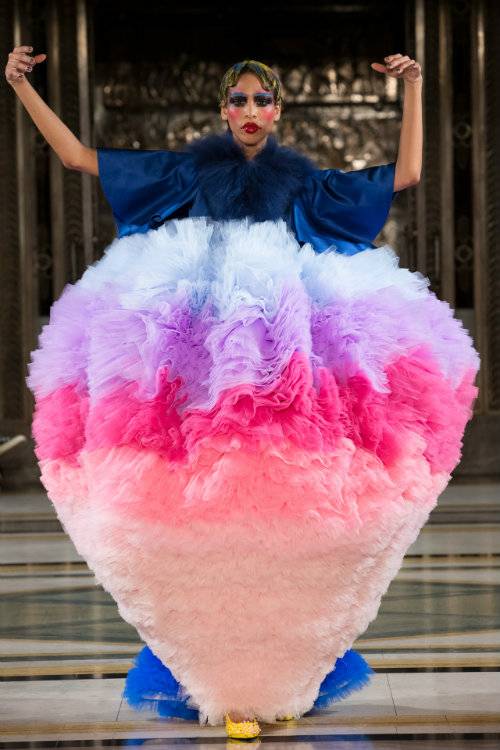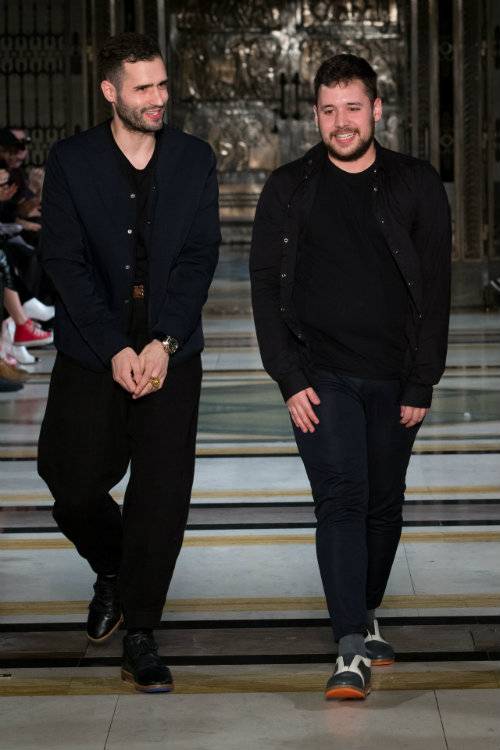 Photos by Simon Armstrong, by kind courtesy of Forward PR