Japanese sculpture artist, Makoto Egashira is a man of many blankets. The fluffy flowery blankets so commonly seen in Japanese homes, to be precise. He covers everything in them, resulting in the most charming overload of chintz, and I love it!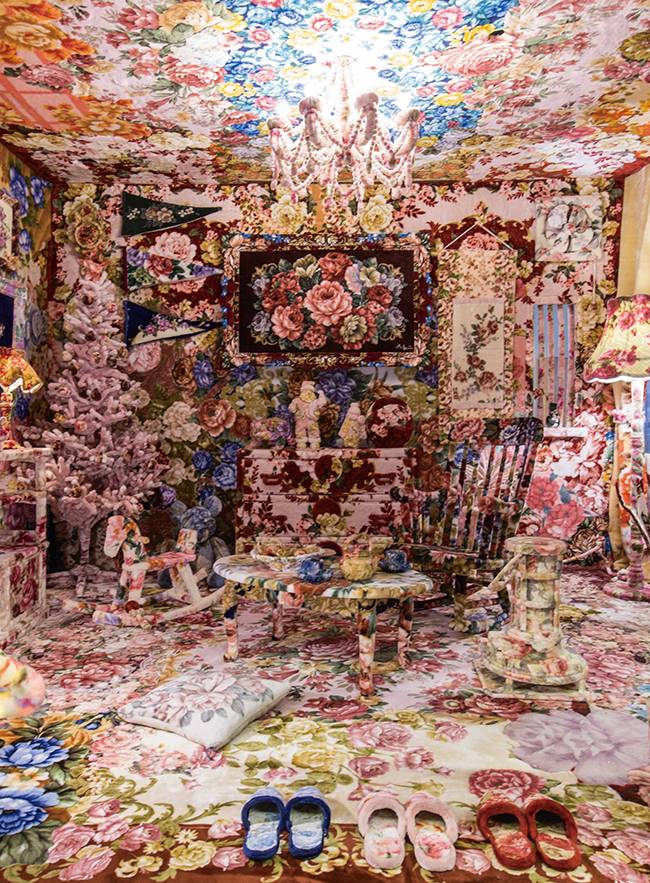 Born in 1986 and a graduate of TAMA University, Egashira first started using the Rococo floral blankets in his work after a friend told him they were the only uncool thing in his apartment. His rightful rebuttal was to take all the blankets he could, and run with them. Like, really run with them. Proving his point perfectly that they are in fact, very cool in their chaotic kitschiness. Popular in Japanese homes after the Second World War, these brazenly bold blankets were not the typical style of Eastern interiors, yet they suggested a fascination and love for Westernised aesthetics. Egashira enjoys the clash of cultures in his work. We see traditional Eastern neatness and formality (and popping your slippers by the door) contradicted with showy-offy loud prints and palettes. His sculptural installations also offer us a colourful collision of soft versus hard. The plush fabrics offering a feminine gentility to the hardness of everyday domestic items such as wooden chairs and…a toilet. FYI I've added the toilet picture to my inspo images for interiors, I would adore to have a bathroom that looked like Granny had gone bonkers with a blanket project. I like opposite ends of the scale when it comes to style. I enjoy mute minimalism, or over the top too-muchness. It's the midway stuff I like less. Choose a style and do it to the fullest. Egashira's artwork takes that lead, with a total committal to its style. This is maximalism in full bloom, and it sure works well in my eyes.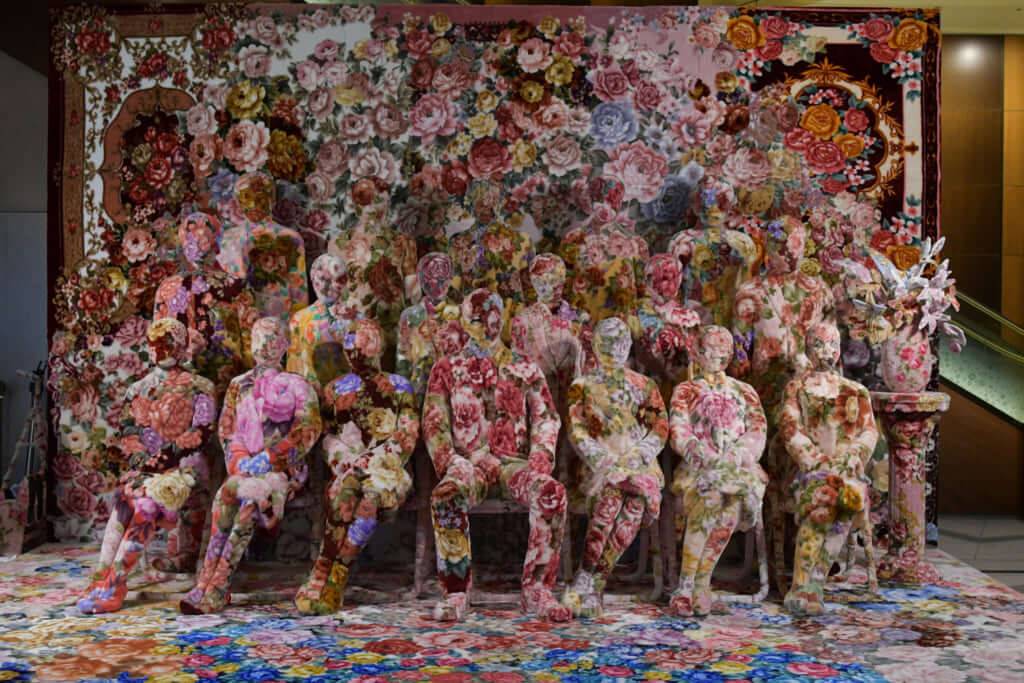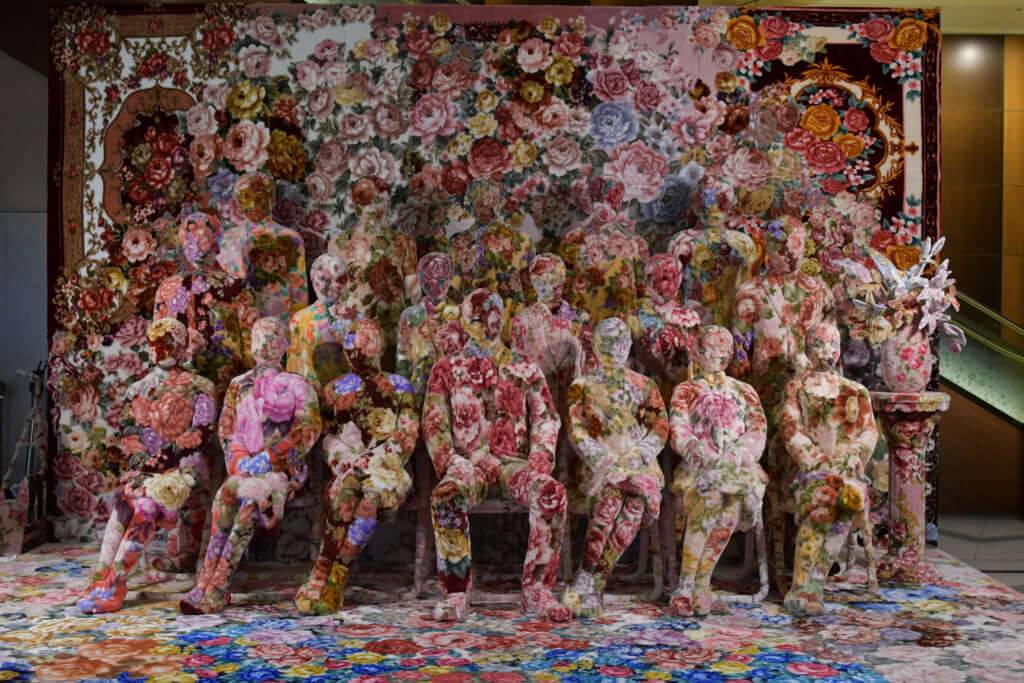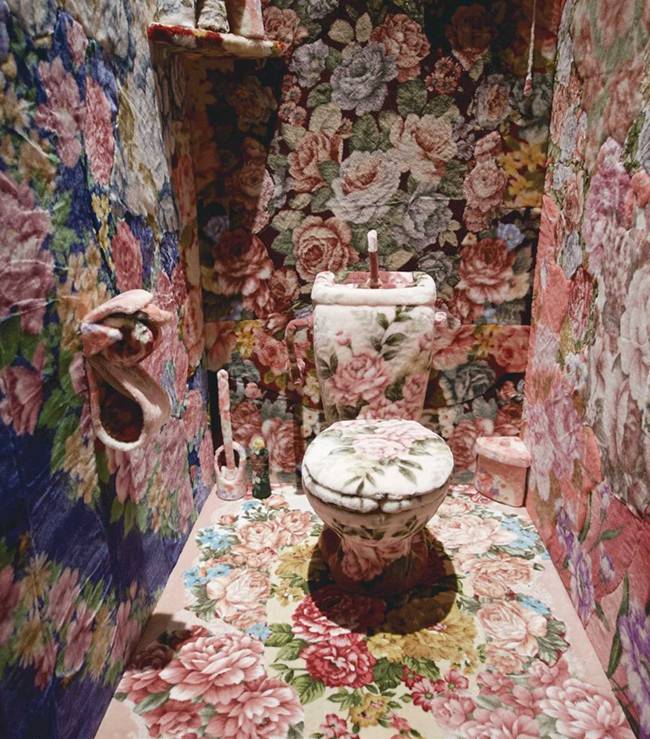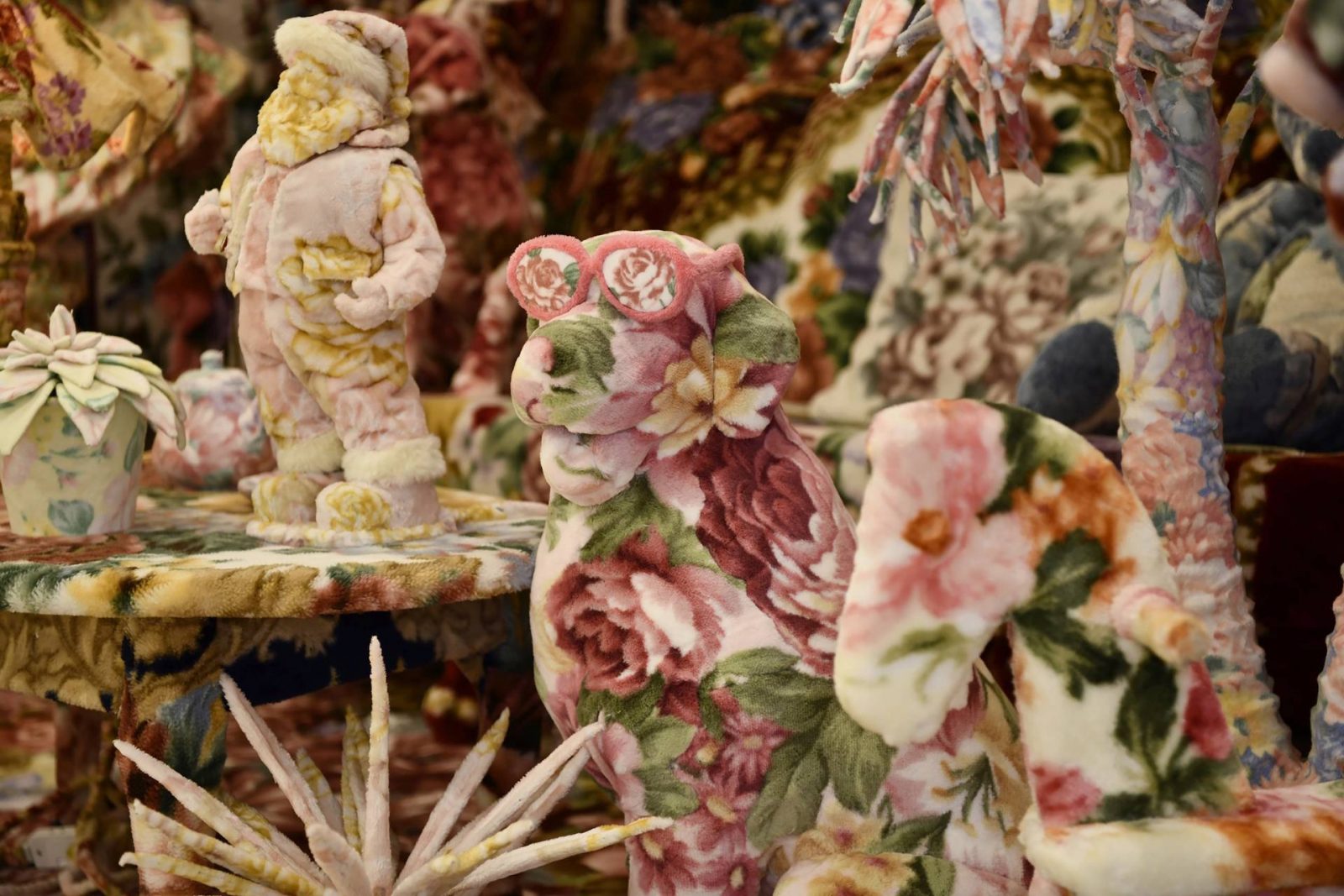 I'm off to search the internet for old blankets.
If you enjoy my blog, you can always buy me a cuppa (or help fund my blanket shopping) any donations are always hugely appreciated. If you'd like to see more of Egashira's work, pop him a follow over on instagram.