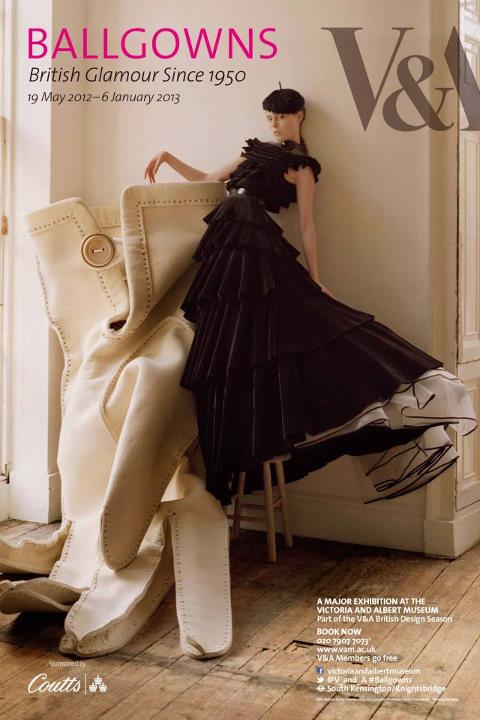 The exhibition has been on for almost half of this year…but I finally managed to fit in a visit to the Ballgowns exhibition at the V&A in London. Maybe I put off going because I knew I would kinda be overcome with amazement and glee at the mere sight of all those dresses in one place….oooooheeee, it was, as I expected, breathtaking.
'Ballgowns; British Glamour Since 1950' is a dream to view. Ballgowns are pretty much my favourite thing in fashion and Sonnet Stanfill who curated this exhibition, did so to utmost perfection. The ground floor of the exhibition showcases 30 ballgowns from the 1950's up to the 1990's, and on the upper area there are 30 dresses from recent seasons of the best British designers. Each and every gown is visually stunning, and the way they have been displayed is gorgeous. Grouped in colours on the ground floor, the sense of grandeur and vintage sophistication is ripe, the dresses all behind glass like an untouchable nostalgic memory. Upstairs is white and spacious with holograms on the ceiling and giant pearlescent baubles and modern white wooden chandeliers gathered around the mannequins. I adore the contrast between the two areas, each wholly elegant and magnificent but with totally different atmospheres. This exhibition shows British fashion designers off to their best. The textures, silhouettes, fabrics, colours, effects and glamour are indeed wondrous.
I loved both areas, but as a vintage loving gal, I was more in awe of the older gowns, my very favourite was the chartreuse coloured satin gown by Worth, London, 1960. Oh my….! And upstairs I loved the 2012 black and white silk tulle Marchesa gown. There were two other dresses in the upstairs area which I adored, the silver leathered dress by Gareth Pugh, 2011 with a great big high neck, I also rather loved the Atsuko Kudo lace printed lurex dress from 2011, amazing construction on both of these. Goodness me, all the dresses were spellbinding and I'm pretty pleased that I finally got to go and see them…be still my beating heart…..an utterly dreamy exhibition.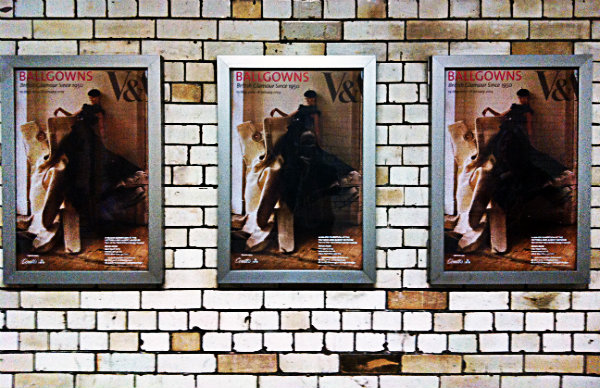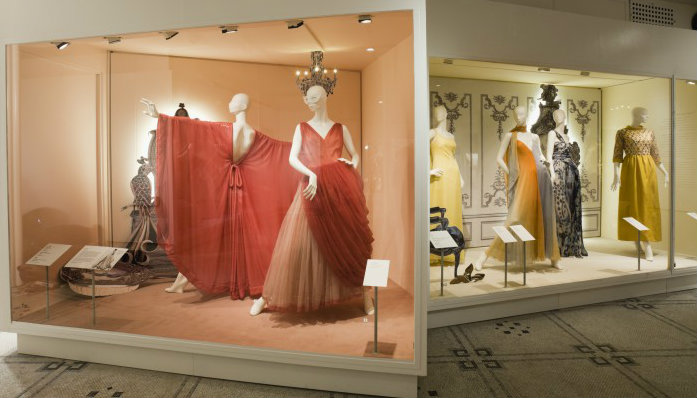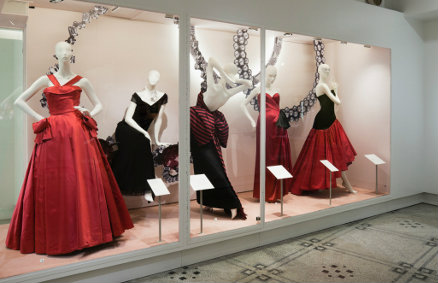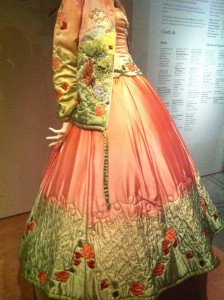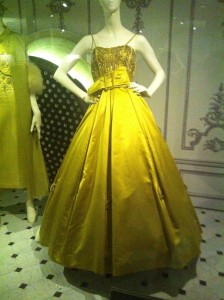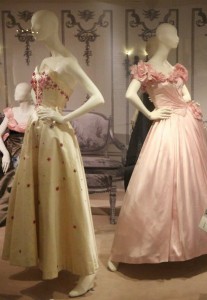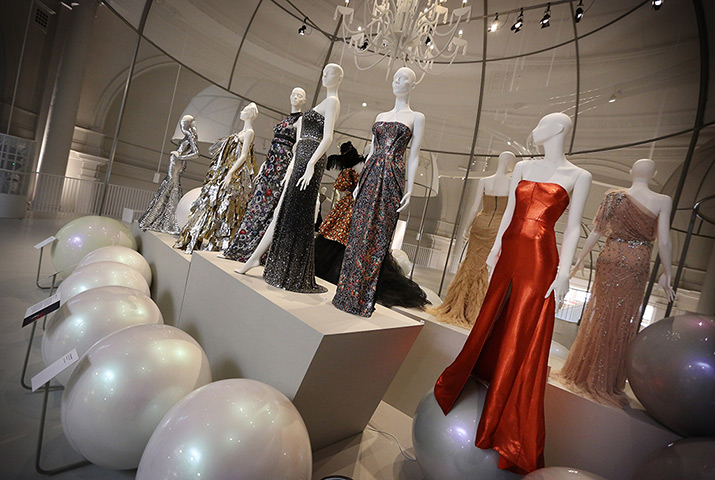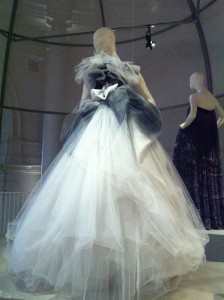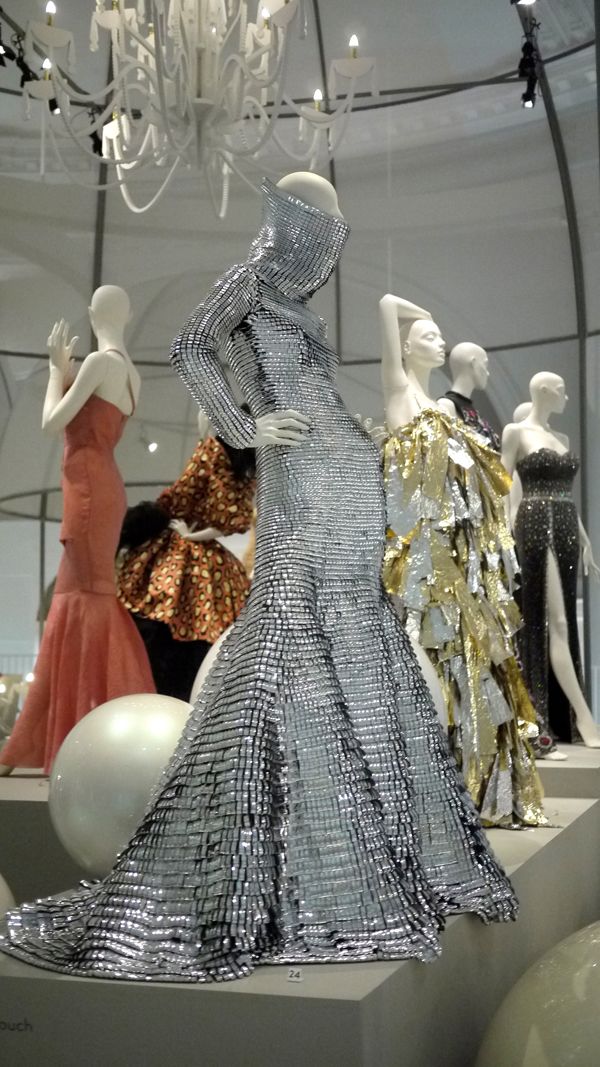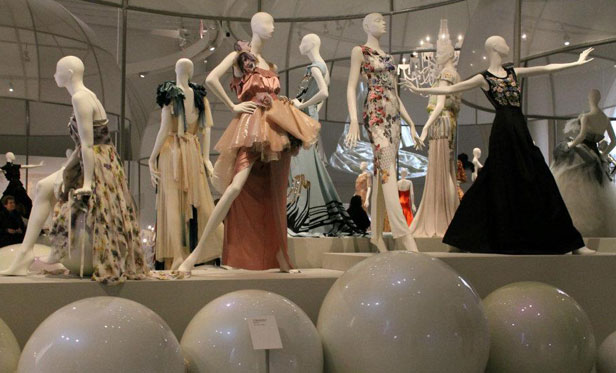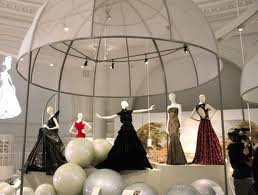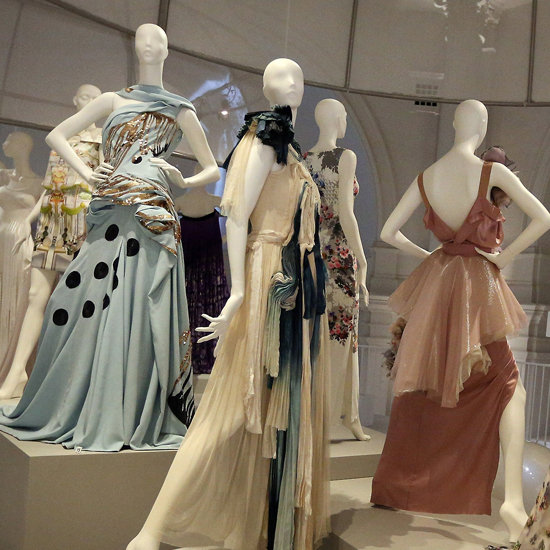 The exhibition is on until 6th January 2013, for more information visit http://www.vam.ac.uk/