If you're kinda like me and care about people and the planet, but still enjoy buying cool products, then it's been hard in the past to find brands which genuinely hit the right note when it comes to being both conscious and covetable. I like pretty things. I like nice things. But I also like to buy from ethical companies. The days when buying with morals in mind meant you had to only wear hemp dungarees and wash your hair with home-brew are gone; there are cool new ways to be a conscious consumer. Cool stuff that cares, that's what I wanna be opening up my purse for – my recycled vintage purse, obviously – and there's some brilliant new brands on the block which offer exactly that. I get real excited when I find a brand I wanna buy from but I often pause to purchase if I consider that the production of it creates more waste and pollution, that it was possibly made using unfair labour, or that my money will simply help a fat cat get fatter. So when I discover a brand I love, and then learn that it has true integrity, I'm clickin' that *checkout* button knowing I'm buying something nice, and doing something nice too. Ping! Checkout complete. I wanna share the love for these brands I find, keeping them to myself would just be selfish, and this post is all about the sharing so lemme tell you about two brands which are not only gorgeous, but give back to charity too.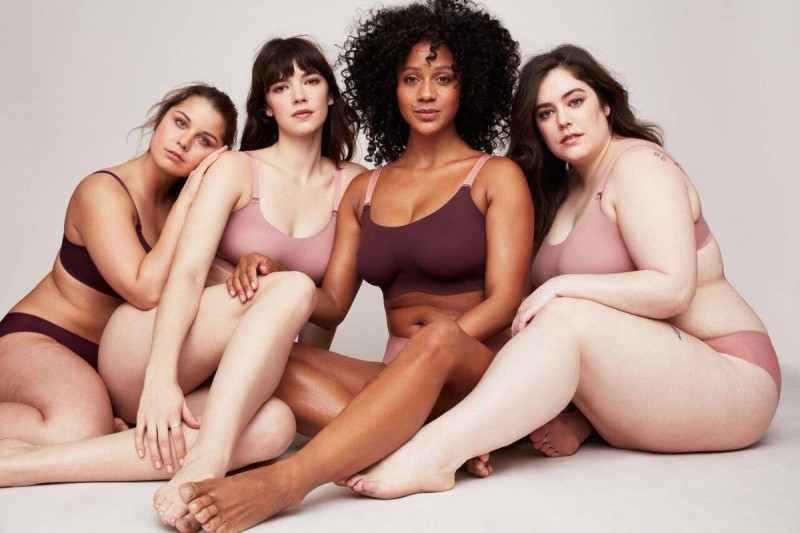 Undies. We all wear them all of the time, well, most days anyway, so we gotta buy some somewhere. I personally don't wanna be spending my days wearing scratchy lacy frilly things which are uncomfortable, sweaty and supposedly sexy, because, sexy, it sure as heck aint. Also, probably like many of you, I don't wanna see the undies I buy shown to me on a 5'9 tall, 20 year old woman who doesn't represent what it'll look like on me. So it's really refreshing to see that Knix – a cool Canadian underwear brand – use real women with real bodies in their product pictures. Pores, lines, cellulite and scars are unashamedly represented, and boy, does that feel and look great! A shift is happening where we're no longer laden with impossible standards in the media – a slow shift – but a brilliant one nonetheless. Knix was born when its owner wanted good leak proof undies after her pregnancy; she couldn't find any so the brand began. 'Reinventing Intimates for Real Life' is their slogan and they superbly specialize in underwear which looks and feels great. Seamless, underwire free, quick dry, odour resistant, and with a 4 way stretch, this is the kind of underwear I wanna have on my skin. They take into account what we really need for comfort and convenience, which helps us feel a heap more confident too. I don't wanna feel pinched or squeezed by my pants or bra. I want them to feel like a second skin and Knix has a good range of sizes too so every gal will find their fit. This brand feels like a community whereby they listen to and collaborate with their customers to constantly find what's needed. Made from beautiful soft fabrics in Italy, these are affordable too, and I for one adore them. The other thing I LOVE about Knix is that you get 30 days to try your bra, and if you feel it's not as perfect as you want it to be, you can return it. Then, they only go and blimmin' donate all their returned bras to women's charities! Absolutely awesome.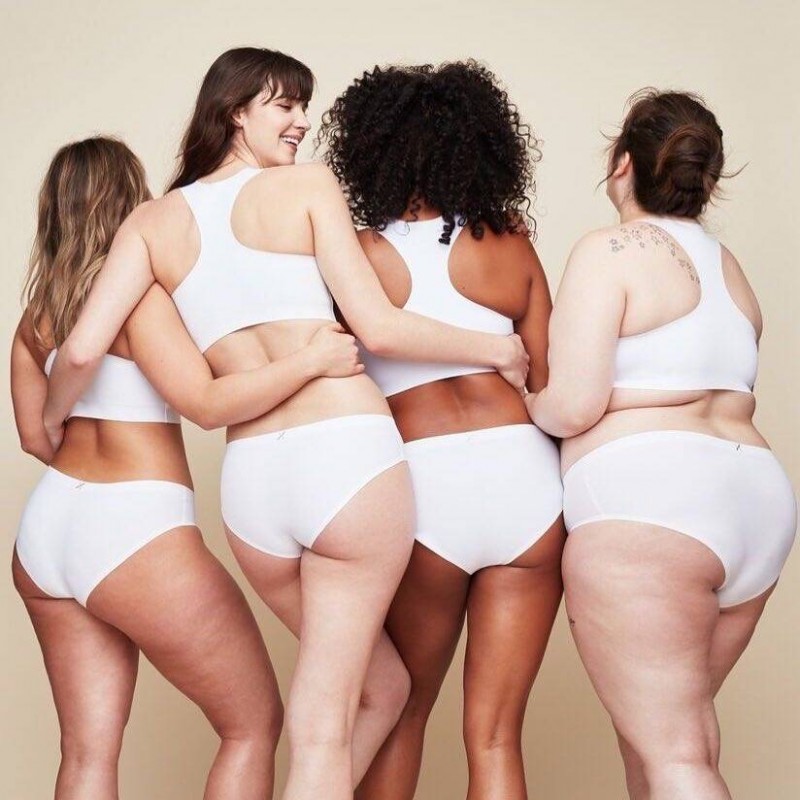 Whilst we're chattin' about bums, I also wanna flag up an ace brand of toilet paper which I recently discovered and ordered from. Who Gives a Crap is an Australian brand who sell honestly excellent toilet paper, made completely without the use of trees! 27,000 trees a day are cut down for toilet paper. SAY WHUUUUT?! So, Who Gives a Crap are fully forest friendly and make their paper from 100% recycled, un-dyed and unscented paper. That fact alone is enough to make me choose the brand but, the paper packaging is adorable too. You'll be instagramming your bathroom shelf as soon as your rolls arrive. They say their 3 ply paper is as 'soft as unicorn kisses and as strong as 1000 ponies' and, having been using it for a month now, I'd say that's a pretty accurate claim. They're softer than the loo roll I usually buy, they look super cute, and, they're no more expensive than the regular bleached rolls at your local supermarket. They're good for ya bum, great for the environment and, get this, they donate a whopping 50% of their profits to build toilets in countries where people don't have them; they've donated £650,000 already! Boom, wipe ya bum, save the trees and wipe out poverty at the same time. A most excellent enterprise. These two very lush brands really give back, and I for one wanna get behind them.