'Really, I only photograph what I love' ~Tim Walker
Tim Walker's fashion photography is stunning. The sheer beauty of his work fascinates me endlessly. I got to Somerset House just in the nick of time to catch his Story Teller exhibition at the end of its run. And boy am I glad I did. Absolutely gorgeous. Known for his surreal, fantastical and fairy tale imagery, Walkers work leaves me drooling. He never fails to play with our concept of scale and imagination. Over sized props, doll like models, dreamlike surroundings, childish, fragile and softly eerie, the narrative in all his work is what makes it stand out from other fashion photography. His work has an echo of the photographer Cindy Sherman, whose work I also love. This exhibition was like escaping into a wonderland for a while, room after room, plain white with wooden floors, filled with magnificent props and the most perfect display of his work. A much better space than the Valentino exhibition which I visited elsewhere in Somerset House.There were also a few short films of photo shoots, the most adorable was the doll one, with a fuzzy dreamy haze and Jewellery box music soundtrack. When I try to choose my most favourite images of Walkers, I can't, there are way too many, and he has photographed Miss Moss many times too which makes choosing even harder. Here are some images of his that I love the most, and some shots of the props that were at the show. Divine.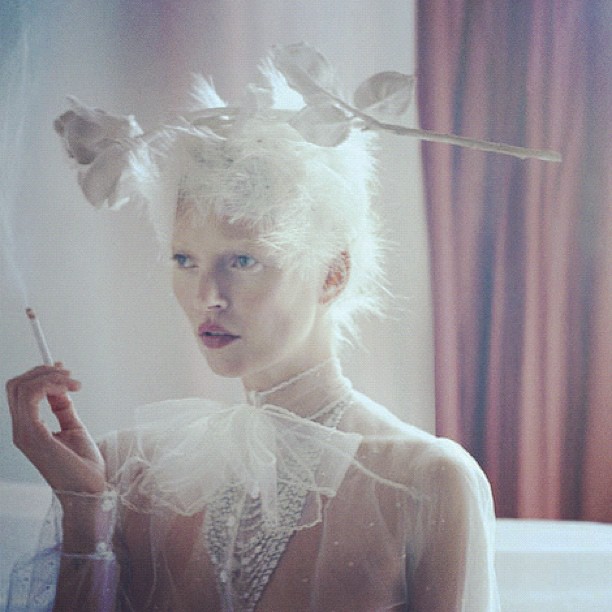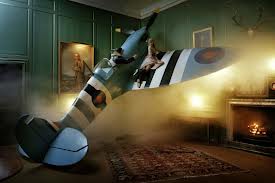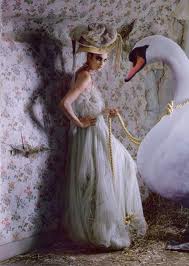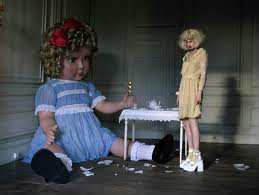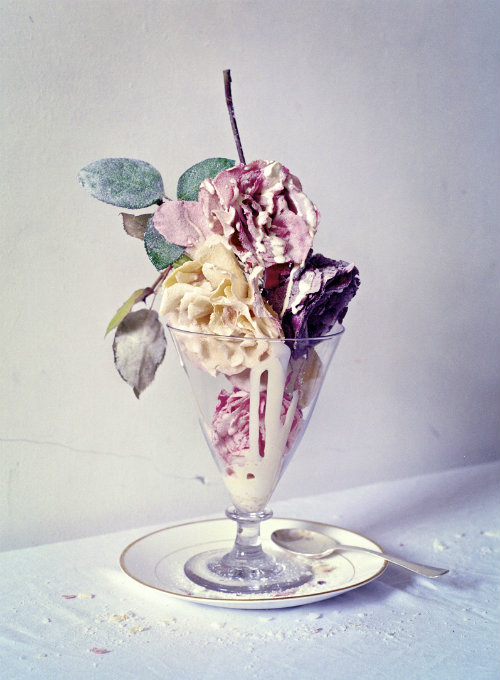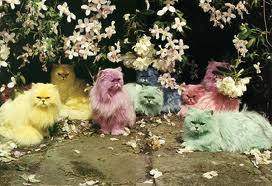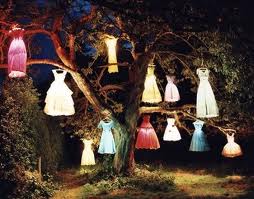 Kate Moss by Tim Walker, 2012
Blue Spitfire by Tim Walker, 2009
Swan by Tim Walker, 2002
Giant Doll by Tim Walker, 2012
Sugar crystallized Roses by Tim Walker, 2010
Giant Snail by Tim Walker, 2009
Clockwork Doll by Tim Walker, 2011
Pastel Cats by Tim Walker, 2000
Dress Lamp Tree by Tim Walker, 2002
Spitfire prop at the exhibition
Swan chariot prop at the exhibition
Giant doll prop at the exhibition
Visit Somerset House for details of up and coming exhibitions.