'You've got to know the rules to break them. That's what I'm here for, to demolish the rules but to keep the tradition.' ~ Alexander McQueen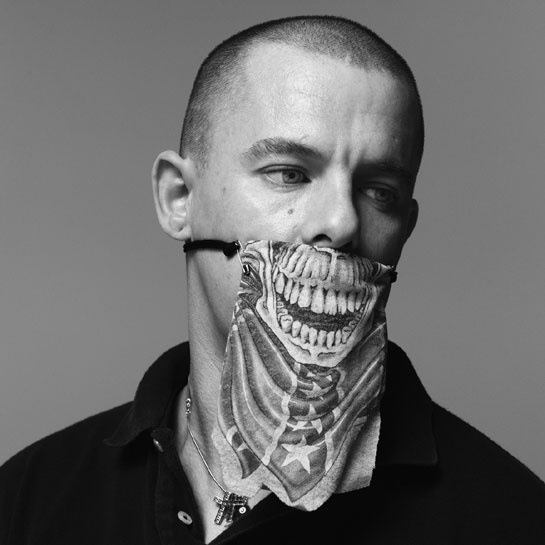 It would be kinda paltry of me to approach this post as some kind of review of this exhibition because, quite simply, it's amazingly good and surely everybody already knows it. 'Savage Beauty' at the V&A is pure brilliance. Curated to perfection, this is not merely an exhibition, it's a sensory adventure, a visual wonderland and a superb retrospective of the work of one of Britain's most enormously talented fashion designers. Alongside the theatricality, the grand scale and the amazement which it brings to the eyes, Savage Beauty manages to act as a stunning personal tribute to the man himself who died in 2010; Lee McQueen. His precise and traditional skill of tailoring, when blended with his eccentric, macabre imagination created the most spell-binding fashion which knew no limits. Unashamedly extravagant, this beautiful show is by far the biggest fashion exhibition that the V&A have ever staged and eeesh, did they stage it well! Following the massive success of this show at the Metropolitan Museum in New York, the V&A set high expectations for themselves with an eagerly awaiting audience. They needed to find a way to make it feel more intimate and home-grown here in London, McQueen's home city, and I think they achieved that. It felt like an exhibition which celebrated a great British talent, the pride was palpable. The narrative of the exhibition takes you through various rooms of his collections, some so dark it's like entering a Ghost Train ride on foot, and others so crisp, clean and bright it feels like you landed upon a cloud in fashion heaven, the perfect formula to portray McQueen's love of the ugly and the beautiful. The obvious centerpiece of the show is the Cabinet of Curiosities in which you can't help but stand and stare in awe at the many fascinating objects, films and sounds around you. For me though, the most magical element by far was the room after that which housed a giant glass pyramid and …poof… inside it appears the most haunting, most delicate and most adorable ghostly hologram of Kate Moss- surely his most beloved muse- floating to classical music. It is breathtakingly beautiful.
The demand for this show has been so enormous that they are opening the museum overnight on the final weekend to allow everyone to get their eyes on this magic. Fashion exhibitions have slowly been becoming more popular, attracting a mainstream audience, and this one, well, it has catapulted fashion exhibitions onto an even bigger stage. McQueen; in his death we lost a great talent but this show reminds us just how much he gave us. Wonderful.
Below is a video of the Kate Moss hologram, the title bears a mis-spelling of his name but…take a moment to indulge in this, it's gorgeous.