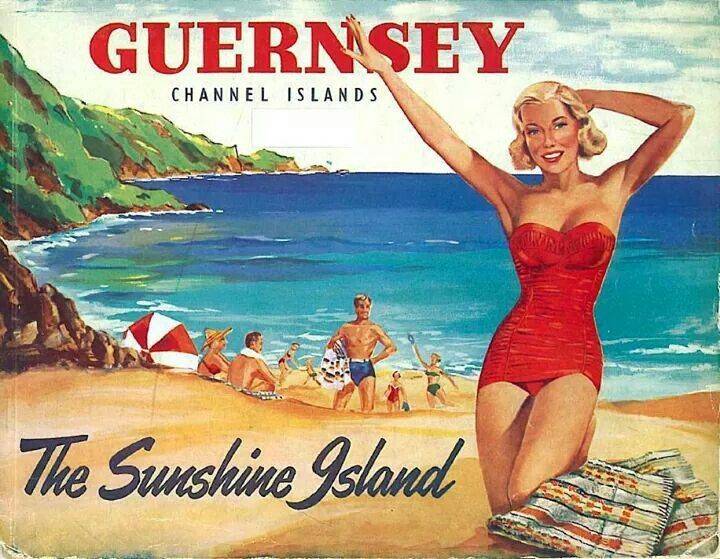 Holidays, they make us happy right? Holidays for me are an adventure, a chance to explore a newness and to take a break from hard working days. So as we enter the sunny season I find myself sat at my desk permanently procrastinating, thinkin' about what paradise I could try and pop off to next. The page tabs at the top of my screen are a line-up of holiday sites, travel blogs and maps, most just earmarked as ideas for when I feel I can afford it. Some tabs, showing more affordable short city breaks or short haul destinations are the ones I linger on longer, and feel could be a real possibility within a breathable budget. I like far-flung places, I like to feel I'm reaaallly getting away from it but I've recently been looking closer to home and it's hit me that there's so much worth exploring, within easy reach. I grew up travelling a lot with my family, I was a lucky gal, my Dad holds a real wanderlust and instilled in me that travel is the best way to invest your time and money, as a result, I'm always dreaming of new places to discover. Chatting with Dad on the phone the other night we agreed that getting to and from the airport is often the most frustrating and faff-some element of a trip – he has always adored a ferry crossing for its ease and elegant sail – so it got me gettin' onto the idea of a ferry trip somewhere, as an affordable getaway this summer.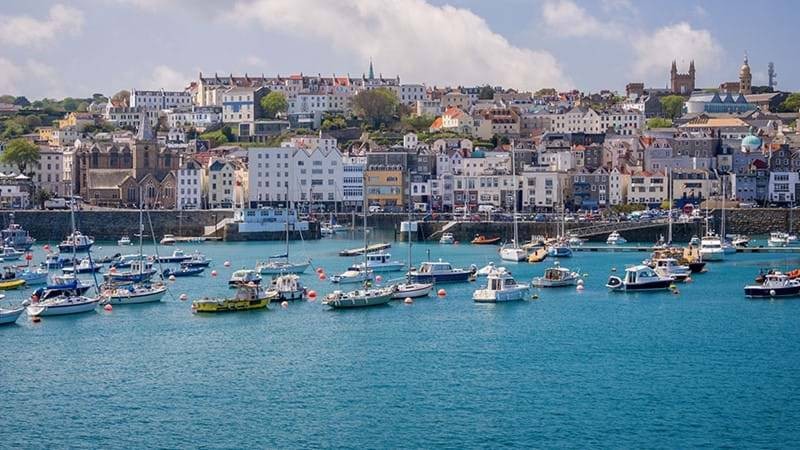 Isle of Wight, Jersey, Holland, France, there's lots of coasts which I'm curious to explore but I've yet to visit the gorgeous Guernsey and, I'm tellin' ya, the idea has kinda got me hooked. This cute, calm and cultured Channel Island is pretty simple to get to, and it's affordable too, whooop! With its crackin' coastal cliffs and blissy beach resorts like Cobo Bay, I'm wondering why I haven't stepped my feet onto its ground before now. Ferries can be ace because they're open for all; families with cars, couples on foot, or a solo traveler with a bike, and, you get to relax, eat, stare at the sea, and start your holiday from the moment you get on board.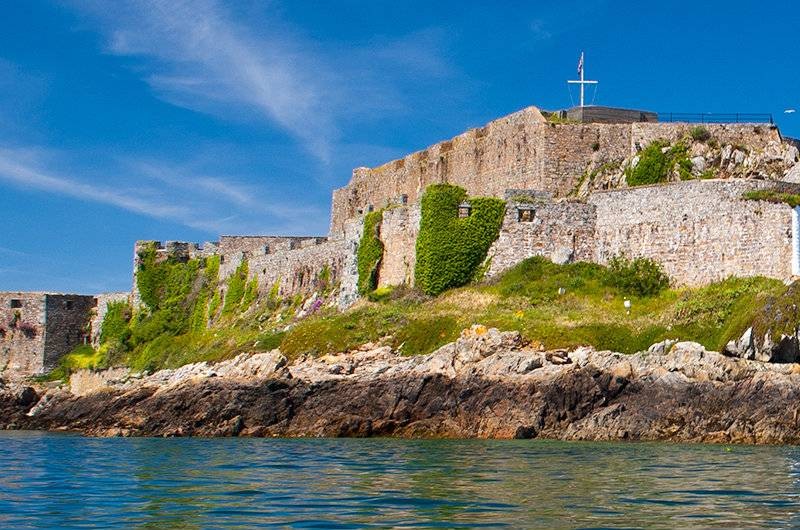 Getting away, be it on your own *fist pump to my fellow solo travelers out there* or with loved ones, is sooo important for your headspace and your health, but I'm realizing it doesn't always have to be real far away. Channel Island holidaysare a great option if you want to get away but don't want the hassle of a very long journey. Guernsey is a gem, you can camp, do a luxury stay, keep it at an easy budget or go on walking tours and stay in a new place every night, this little land mass has a whole heap on offer. Whether you love local food, wildlife, beaches or water-sports, it kinda has something for everyone, plus you can easily island hop to Sark to do some kayaking or, hey, there's a sheep racing weekend in July ya know? Just imagine all the sheep and sheepdogs you could stroke! You can also hop to the tranquil car-free island of Herm, or pop to St Malo for some French fun. On Guernsey itself there is so much to see you won't be bored. Castle Cornet is an 18th century harbour fort with military museums showing this island's wealth of history. Hauteville House is the bloomin' beautiful former home of Writer, Victor Hugo. I personally adore looking round old homes, they make for magical imaginings. I loooove animals, those and travel are my favourite things in the world, and in Guernsey you can watch dolphins and sea birds if you opt for a marine life day trip….yay, sunny day trippin' with new things for my eyes to see? Yass! I'm in. Get me to Guernsey.