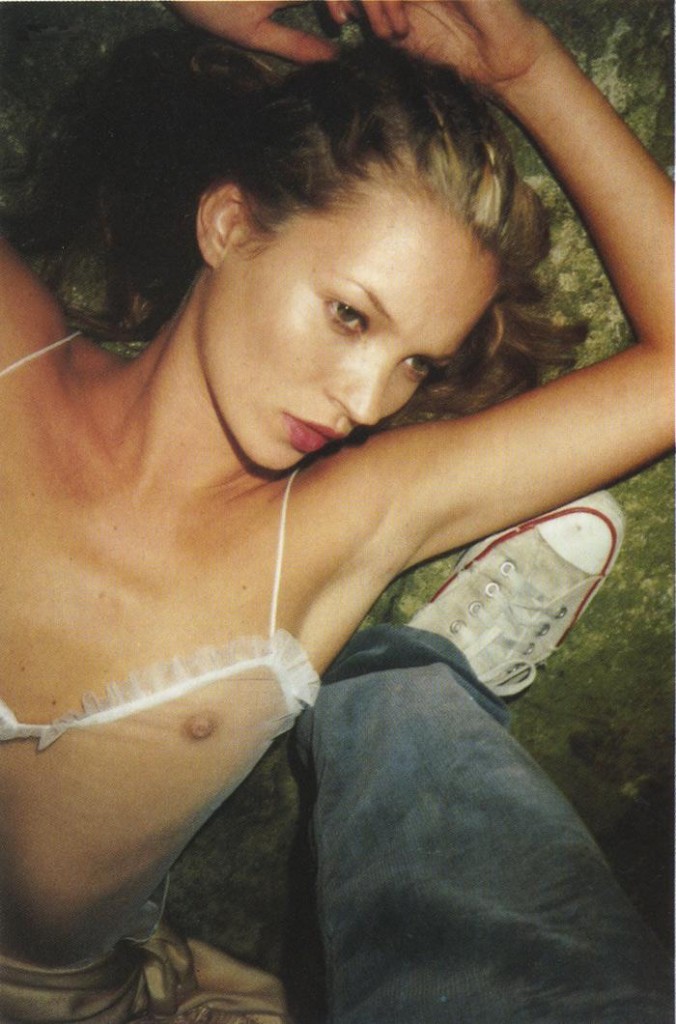 I'm pretty confident in saying that Juergen Teller is my most favourite photographer of all time. One of the most important and exciting photographers in fashion and portraiture; Juergen's work was the mood board to my growing up. Iconic and provocative, his works tell a story; an intimate, slightly tongue in cheek, real and honest story. The works are always a clear collaboration between him and the subject, a moment paused in time, Teller's presence always felt. I was a pretty happy girl to get myself a ticket to spend an evening with Teller at the ICA in London. 'Juergen Teller-Woo', a retrospective exhibition of his work was on, and on this particular evening he was holding a small 'audience with' …woo indeed!
I was enthralled to see him speak, he was supping white wine and swearing with every sentence, I adore him and his passionate approach. Humble and seemingly insecure, it was great to hear him talk of his career and his life. Growing up in Germany, his Father killed himself when he was young and that, he feels, led him to make the most of life and take the best elements of his Dad; "Just fucking run….do the best you can, you only live once….just ask questions and do it." His work has always stood out for being outrageous and attention grabbing, but when you look at it again you see a warm sensitivity and realism. I love the lighting in his work, stark sunlight or flat studio light; raw and truthful. I also adore the fact that he has photographed Kate Moss many, many times over the years and his shots of her are without a doubt my most favourite Moss images ever, you see her character and humanity.
The exhibition was small but beautiful, with so much of his work to choose from I think it was edited and curated perfectly. The huge, larger than life prints of a nude, fully exposed Vivienne Westwood makes the subject both confrontational and vulnerable at the same time. Sat next to a sugary sweet portrait of a kitten, you know Teller has his sense of humour firmly in place. Having worked for so many big brands such as Marc Jacobs, Celine, Westwood and Helmut Lang, his work is iconic of its time and I just cant get enough of it.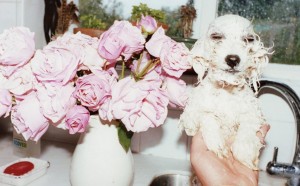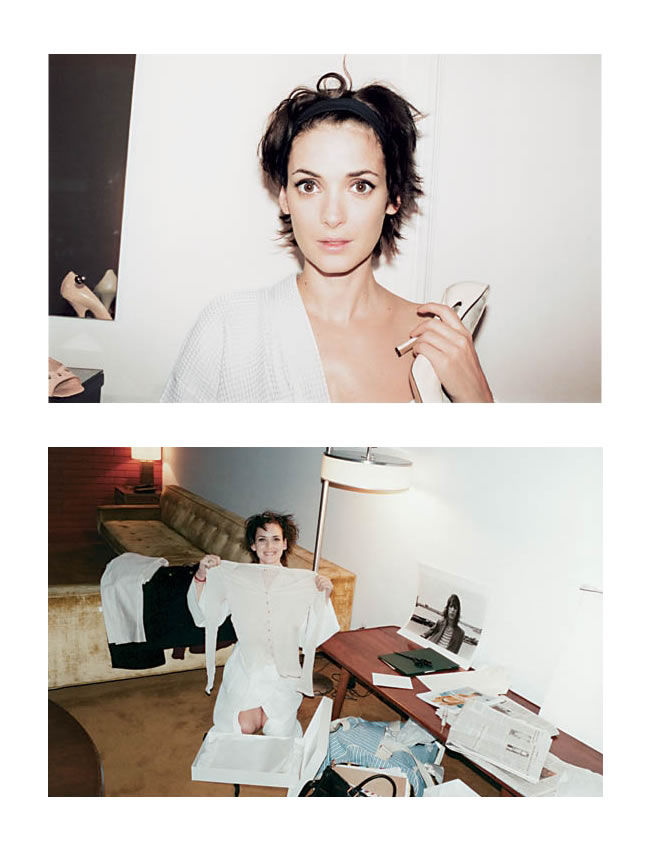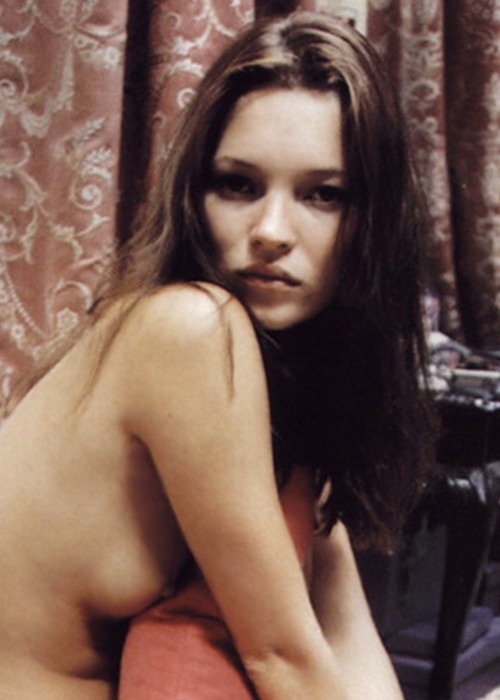 As a small part of the exhibition, Teller filled a little box room with tear sheets of his work from magazines, lots from the 90's that I remember….this little room was just like walking into my younger self's bedroom….Courtney Love, Kurt Cobain, PJ Harvey, Kate Moss, Annie Morton, Bjork and Winona Ryder pinned up on the walls….all images I have known and coveted. A brilliant addition to the exhibition. Juergen; you are ace.