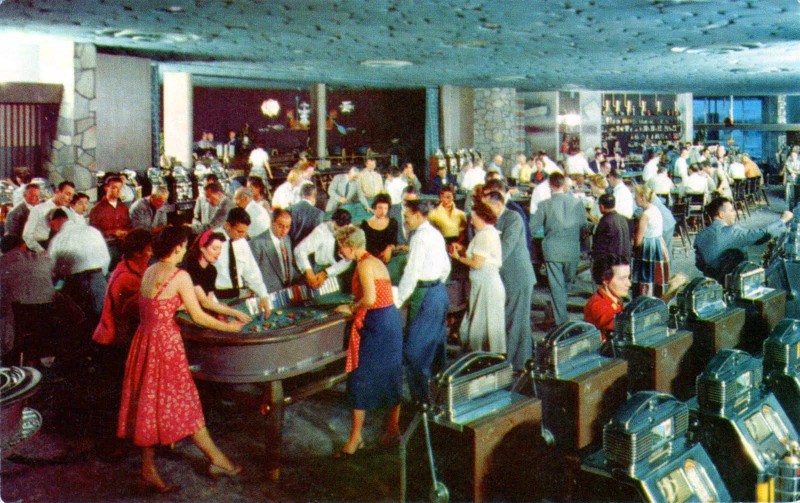 If you think back to when you were teeny, when everything seemed magical, you may daydream back to brilliant British seaside memories, like I do. And, some of the likely images which sit most strong in your mind – along with the sea and the sand – were those moments when you were let loose at the arcade; free to spend your holiday pennies on pinball games, fortune-telling machines, penny slots and penny pusher falls, and to buy candy floss and ice-cream on the promenade. Ooof, bliss. Pre-decimalisation, a £1 note could be exchanged for 240 whole old pennies, yup, that's a LOT of entertainment time in the arcade.
Today, if you want to play those kinds of games there's no need to travel to an arcade. The easiest way to play is to go online and play at a casino or gaming site where you can still play for pennies at a time or even just for fun in demo mode. And, the sophistication of the games that can be played online make the old-fashioned games seem really primitive in comparison. Slots are a great example. There are hundreds of ace games to choose from; each with their own special features and bonus levels, it's an extremely fun way to play. Take a look at the online slots available online at bgo, the choice is just huge; from superhero and fantasy themed games through to others that tie-in with TV shows such as Deal or No Deal and the X-Factor, so kitsch and cute.
As well as giving players a huge range of games to play all on one site via one account, most gaming sites offer new player a cash incentive. At bgo, new account holders also get 180 free spins on the game Starburst – an intergalactic slot whose reels feature gemstones – and can benefit from belonging to the site's loyalty program which gives them access to special events on the site. At River Belle casino there are free slots tournaments to join and Royal Panda has a hot and cold slots feature page which tells you which games have paid out the most frequently in recent times. Of course, there's no guarantee of a win though, as every spin of every game is unique and decided by random number generator algorithms.
But, classic vintage slots aren't really about the gameplay; they ARE ALL about the look.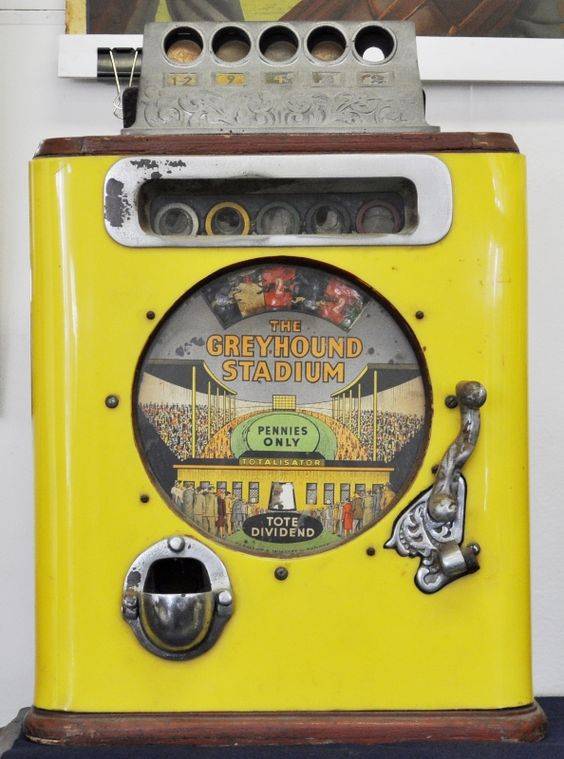 Regardless of how simple the vintage slots and other penny arcade games are in comparison to what you can play online today, the old machines haven't lost their charm, and that's mainly down to their design and style. While you might have trouble fitting a pinball machine or penny pusher falls into the average home, if you wanted to add some kitsch vintage entertainment and décor, one of the classic penny slot machines would look great on a side-table or on a spare bit of the kitchen worktop, there's some totally beautiful ones out there.
Today you can buy vintage slot machines really easily on sites like ebay and gumtree. There are sites that specialise in vintage machines too, so much prettiness, but you're more likely to get a bargain just buying from an individual seller, you just gotta do your research and choose your favourite find. It also depends whether you want a working model or not – obviously the games that no longer function are usually cheaper, but a bit less fun!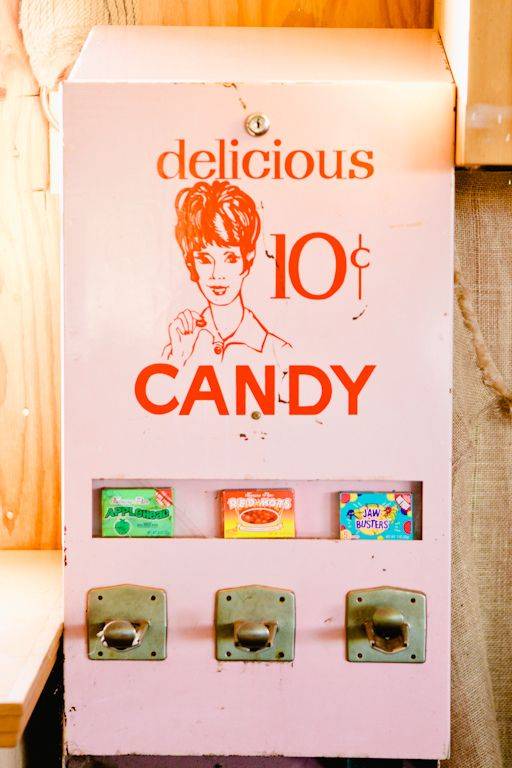 Vintage slots machines will often require old vintage pennies to work, so if you're going to buy one, stock up on a supply of old pennies to keep feeding it with. While today's slots online could win you a fortune, the old-fashioned games weren't really about big prizes – it was about landing the right combination of symbols to get back the pennies you'd already paid in. Even if you landed a big win, it never amounted to that much, but it was always a whole heap of fun hitting the jackpot…HURRAH!