Lucky me, I received a press pass for Graduate Fashion Week; the most perfect excuse to head down to Earl's Court and spend some time checking out the strongest new fashion talent in the land. London in the sunshine and heaps of fashion; happy girl indeed. Graduate Fashion Week is the perfect platform to showcase the work of over 1,000 graduates from the best UK and international Universities. It offers up the future of fashion with its large exhibition, catwalk shows and acclaimed Gala Award Show. Having been the launch pad for many of our best current day designers such as Stella McCartney, Giles Deacon and Matthew Williamson, it sure is an important place to visit.
I swooned over many beautiful designs and portfolios, and chatted to some very lovely keen beans, freshly starting out on their careers. A few people and their work stood out as my favourites. Firstly, Gemma Harvey, who has just finished her Fashion Marketing Degree at Northumbria University. In her final year, Gemma took on the project of developing her own brand which she calls 'Hotel Des Fleurs', a concept store in Paris, based on her love of France and flowers. She designed clothing, branding and marketing material and I was smitten with the colours and the exaggerated abundance of florals. I like things to be either simplistic or overdone and so this overly frothy and super detailed branding was adorable. The colours of pinks and greens were delicious and the clothing was cute as can be. The fabrics she designed; a silky soft lawn cotton with hand painted prints and hand sewn embroidery were incredible, and her passion was totally charming, heck, even her business cards were in the form of a packet of seeds…oh and all the fabric was scented too….I loved it!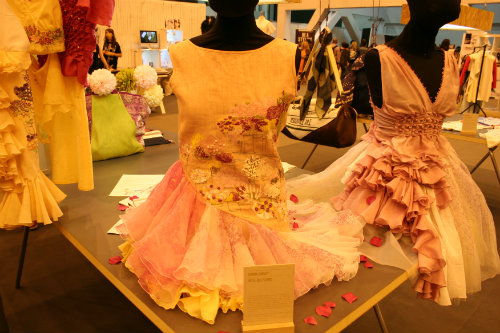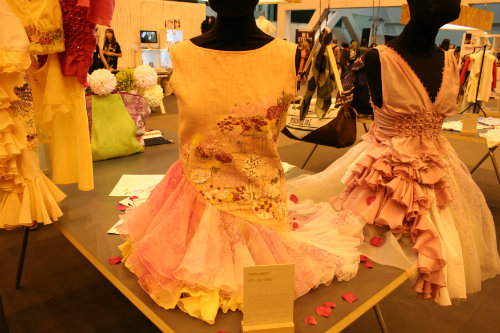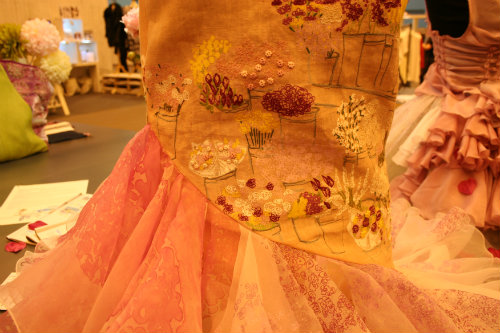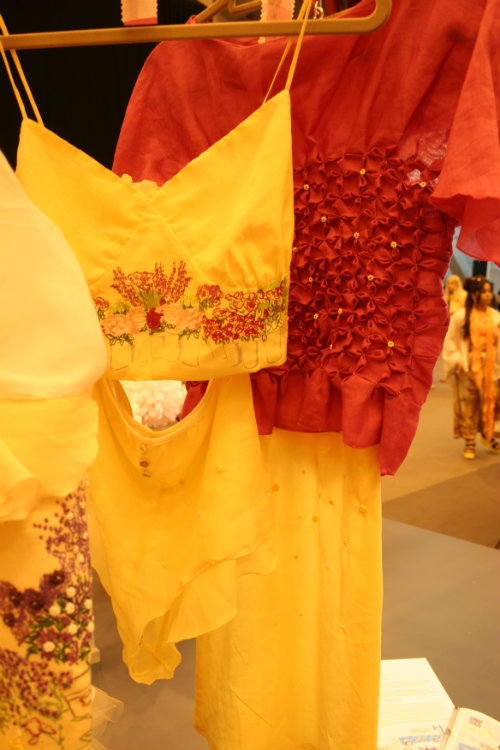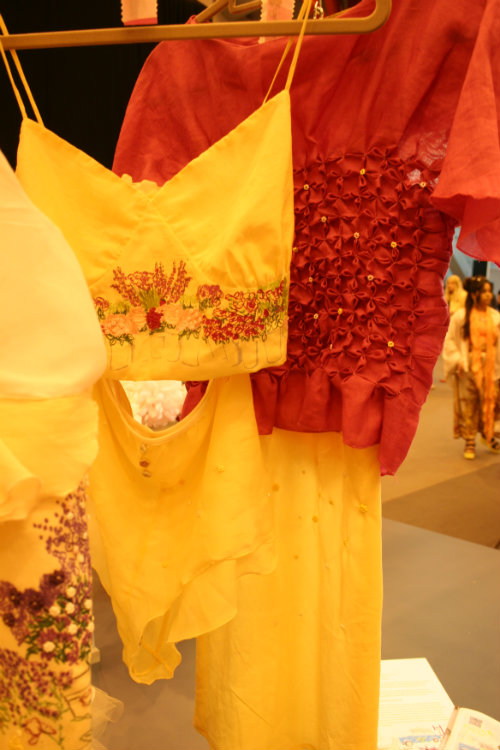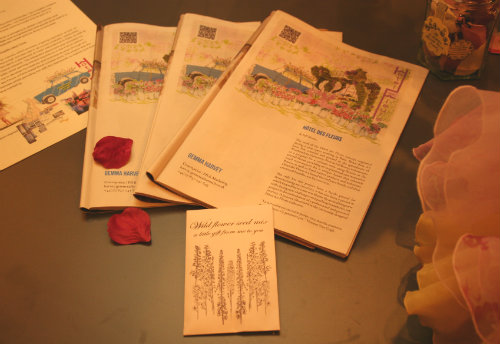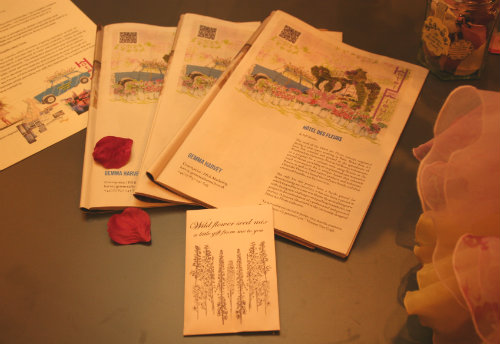 Another girl whose work made my eyes pop was Vanina Yankova, who has just finished studying Fashion Knitwear Design at Nottingham Trent University. Her portfolio of sketches, work and ideas was stunning, the colours, textures and silhouettes were beautiful. Definitely a girl with a whole lot of talent, this girl will be a big success.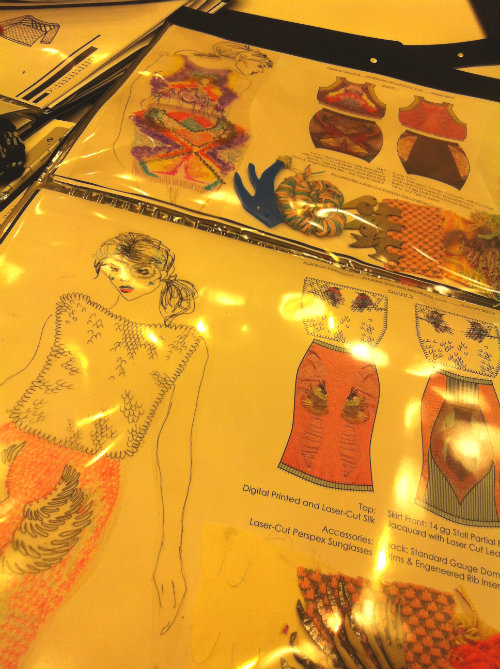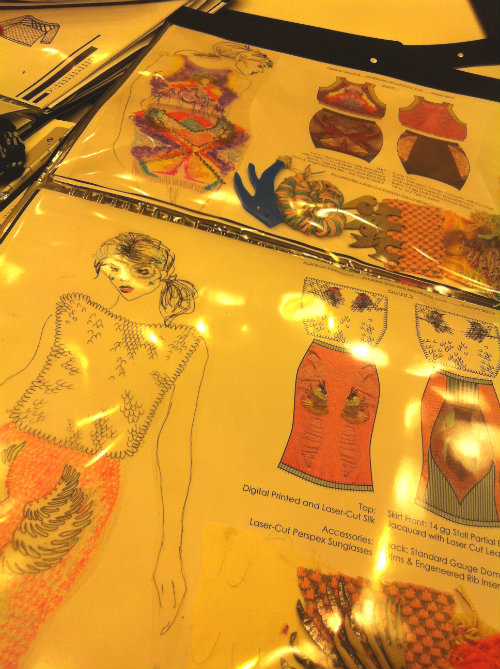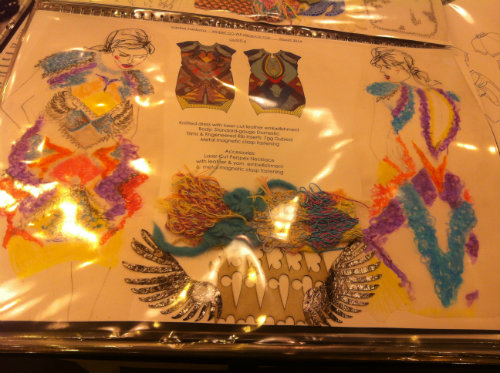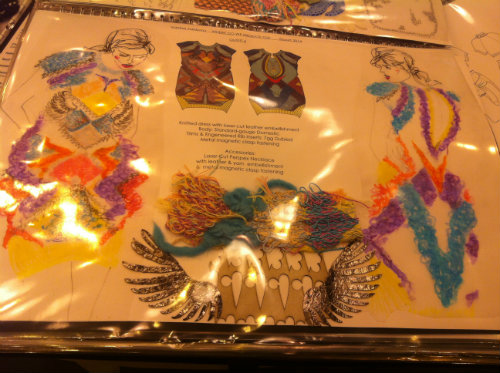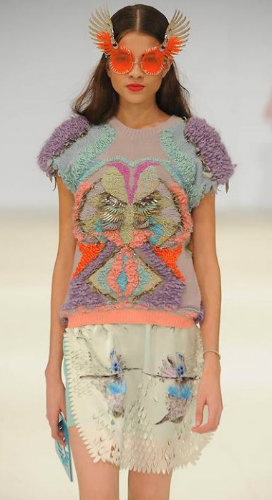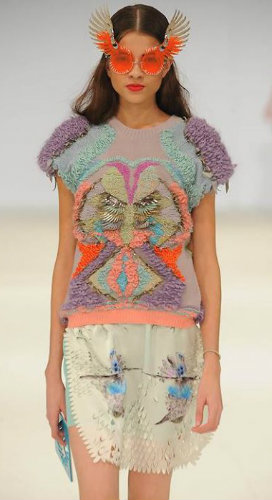 An Accessories Designer called Jessica Chapman was another girl whose work I loved. Graduating from De Montfort University, she bases her designs on architectural influences and the heavy wood is used perfectly, all her pieces have a great strength and certainty. The big bracelet comes apart and clamps around the wrist with hidden magnets, amaaazing!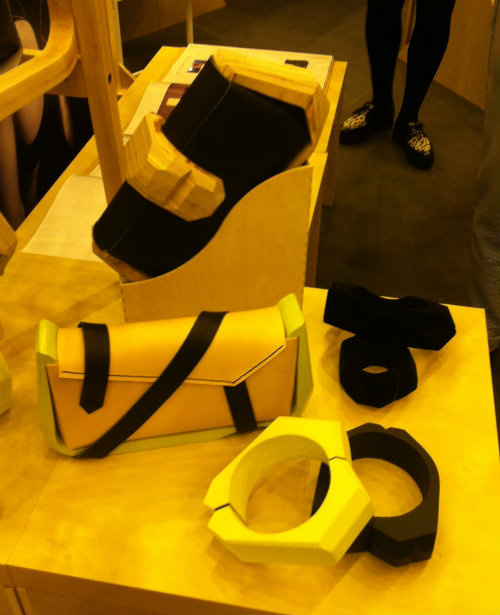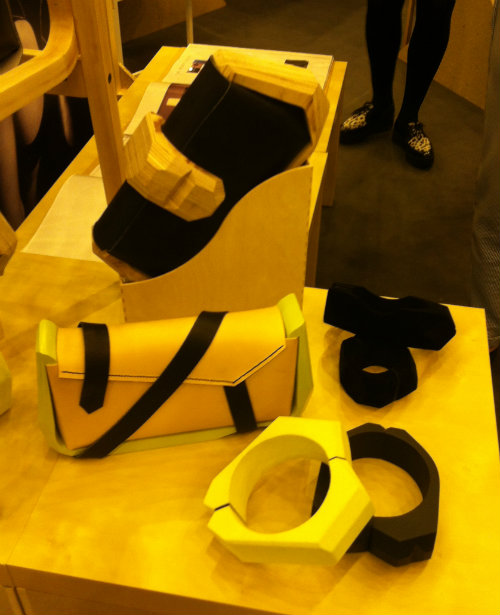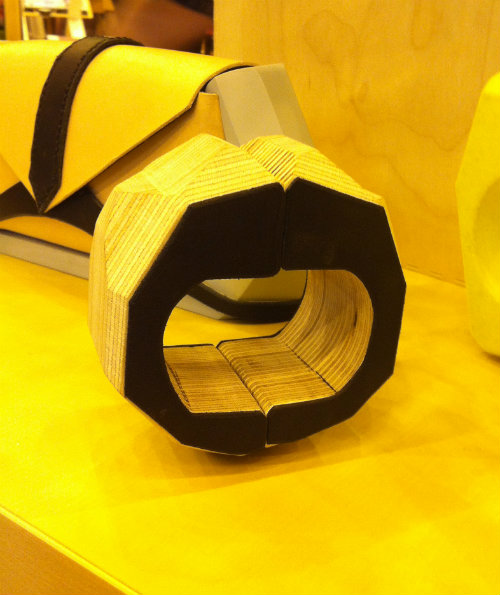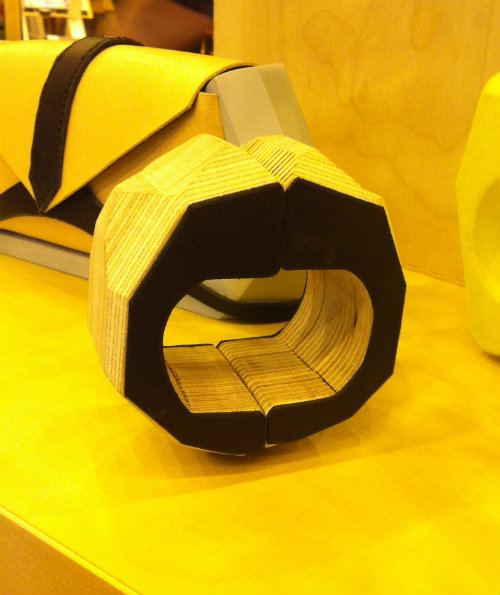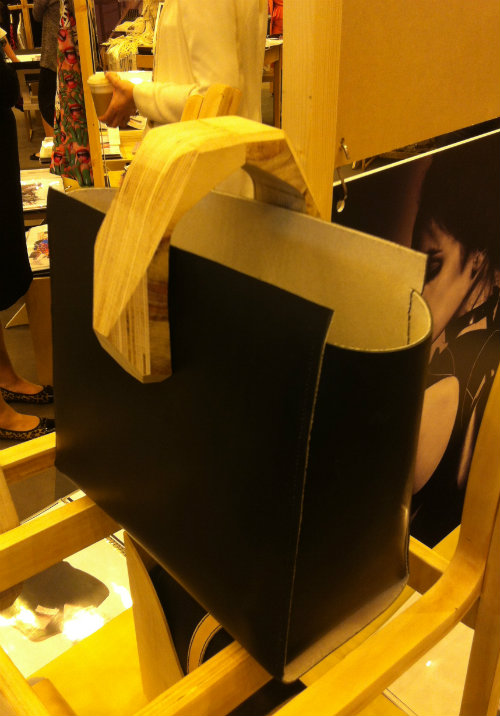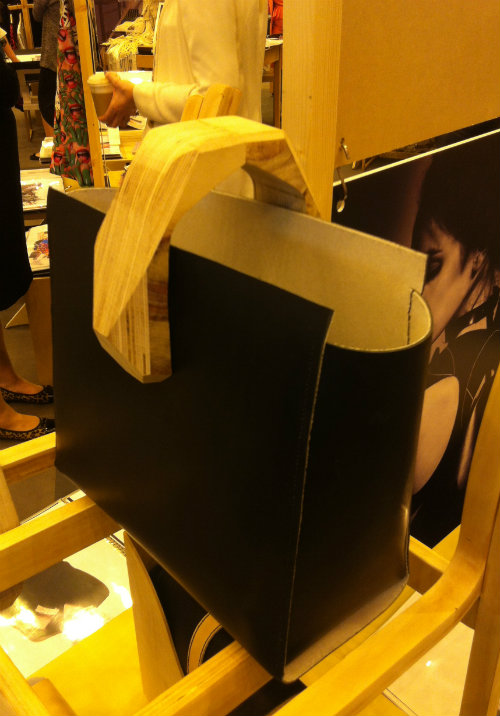 The final thing that stood out for me was the selection of designers from Instituto Marangoni, an international fashion school in London. Everything shown from this school was executed to a professional perfection, genuinely stunning. The work of A Young Ji was beautiful, intricate beading and luxury detail, totally wearable too.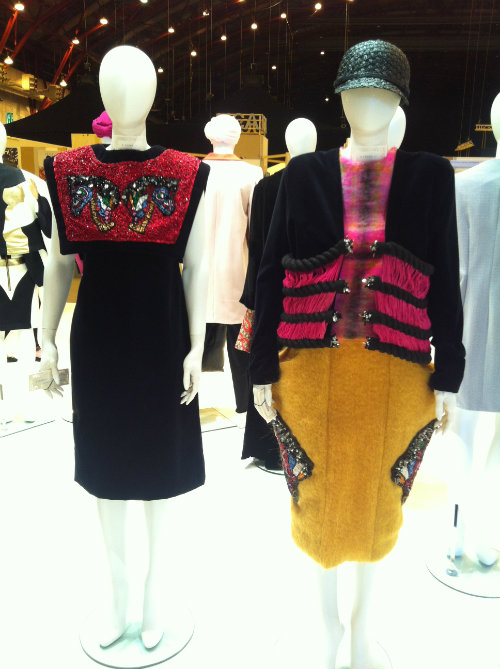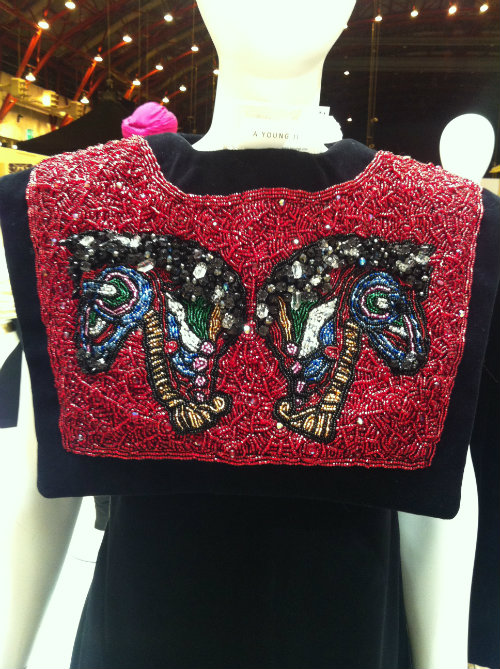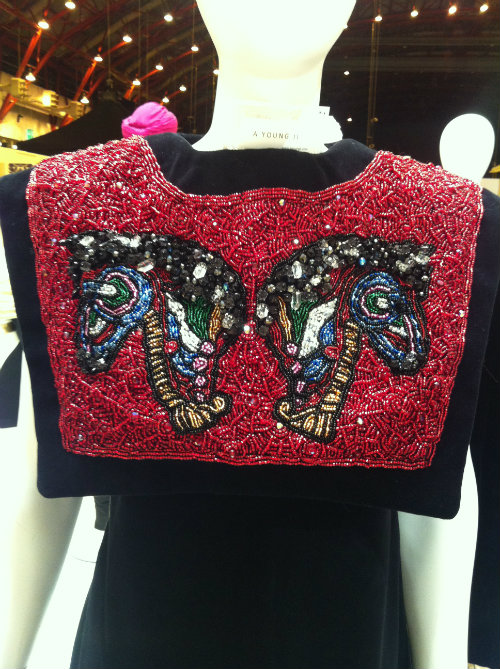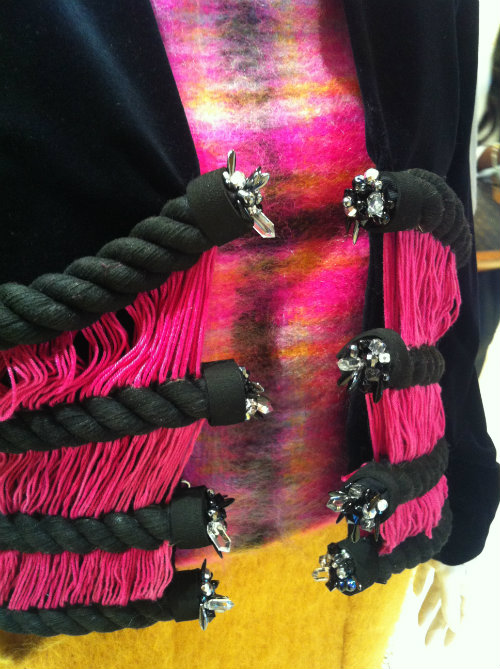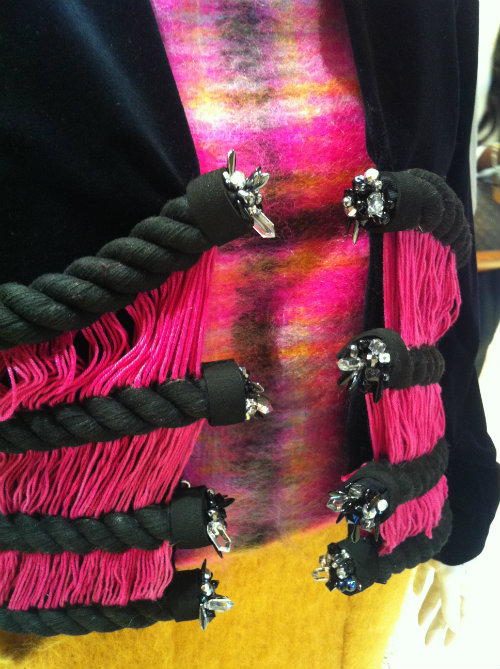 I also loved Laura Stockl from the same school, great work with leathers and jumbo photo printed paillettes, wow.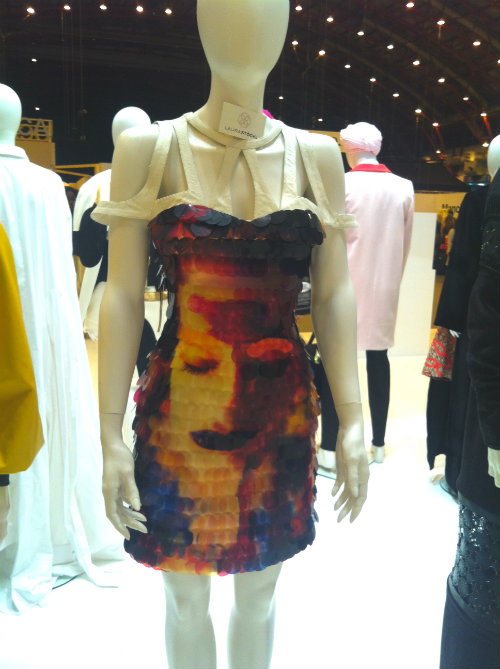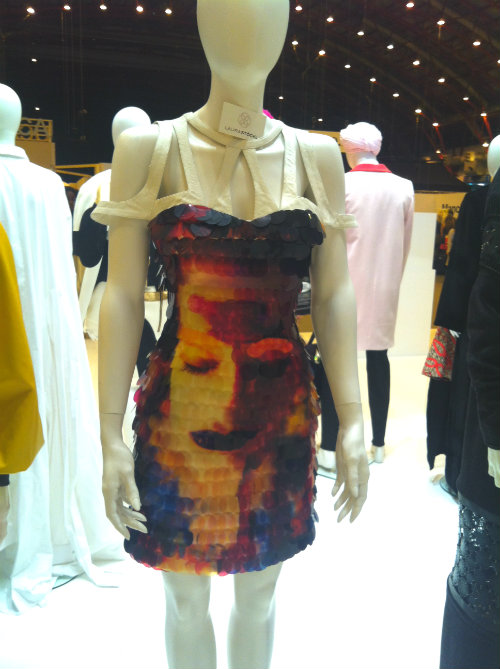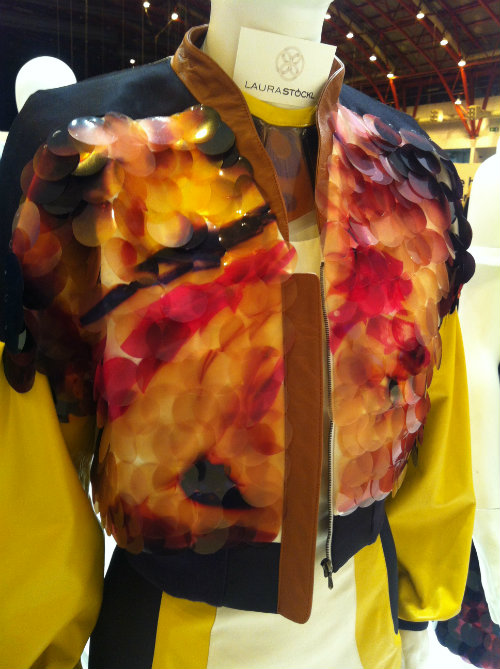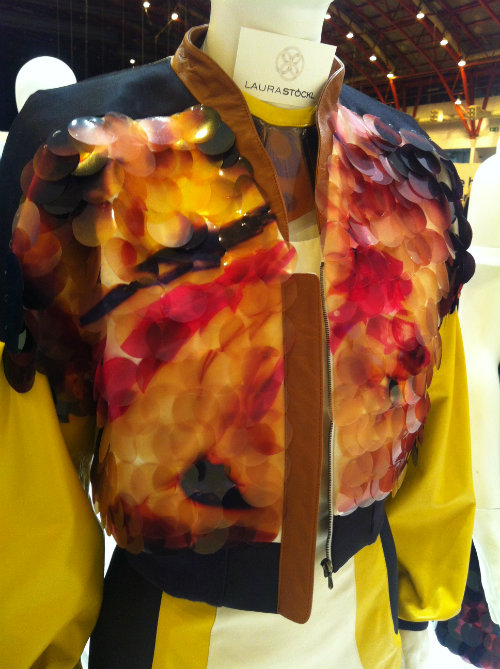 A real treat to get up close with some of the most exciting, skilled and innovative graduates in the land, good things are sure to come to them.
For more information on these graduates and their universities please visit; Gemma harvey on Linkedin, Northumbria University's website, Vanina Yankova on Linkedin, Nottingham Trent University, De Montfort University, A Young Ji, Laura Stockl, Instituto Marangoni, and Graduate Fashion Week.